Interior Addict New Voucher Code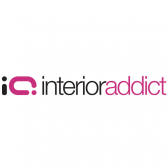 On the network.

Interior Addict New Voucher Code

Hi,

Interior Addict have released a new voucher code. To celebrate the summer of sport we have released a code that gives 20.12% off everything on site. The code 2012 is valid from today until the 31st August. This code is not on long and many people will want to know about the fantasic savings they could get at Interior Addict, so to help you advertise us we have provided some example products below.

If you have any questions about this programme, please contact the Visualsoft Affiliate on the email address at the bottom of this page.

Click here to sign up to our programme.

The Interior Addict account number is 3808.
And you can sign up here https://ui.awin.com/awin/merchant/3808

Call the Visualsoft team now on 01642 633 604.
Or email us at affiliates@visualsoft.co.uk.

Office hours are mon - fri, from 9am - 5pm (GMT).

Launched on the network.
Tags: Bench, Bespoke, Chairs, designer, furniture, garden, home, house, interior, Leather, sofa, Wardrobe