Interior Addict - 15% Commission and 15% Vouchercode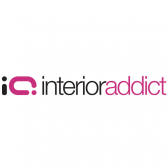 Interior Addict - 15% Commisssion, 15% Vouchercode
Interior Addict have now increased commission to 15% across all sales. This is a great reward for your efforts on the programme.
To help your promotions, a vouchercode is also now available for all lighting products.
The code LIGHTING15 will allow customers to receive 15% discount on all lighting products and will run until the 29th February.
Interior Addict offer contemporary and classic designer furniture at affordable prices. Our extensive designer collection includes chairs, beds, sofas, storage, tables, rugs and lighting with a comprehensive range of colours and finishes inspired by design greats such as Arne Jacobsen, Le Corbusier and Charles Eames.
If you have any questions about this programme, please contact us on the email address below.
Thank You
The Interior Addict Affiliates Team
affiliates@visualsoft.co.uk

Need to call us?
+44 (0) 1642 633 604
Office Hours: 9am - 5pm, Mon - Fri
Tags: code, commission increase, discount code, home and garden, home furnishings, home goods, voucher, voucher code