---
Incredibly Soft Men's Bamboo Socks Available at Sock Shop
Incredibly Soft Men's Bamboo Socks Available at Sock Shop.
Click here to find out more.
Give your feet the true 'feel good' factor and treat them to SockShop Comfort Cuff Plain Bamboo Socks! All the socks in our latest Gentle range are made to be as feet-friendly as possible, with comfortable welts that don't compress your legs and pressure free, handlinked toes for smooth seams.
Now £6.99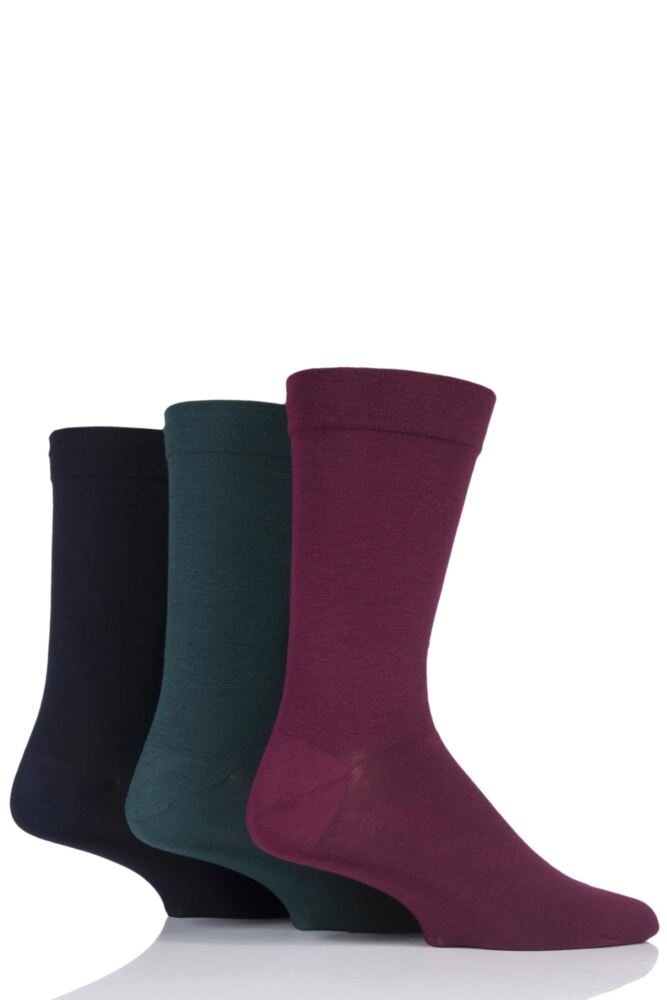 Skin kind right from their non-constricting tops to their flat seam toes, this triple pack of SockShop Comfort Cuff Bamboo Striped and Plain Socks are a smart, stylish choice for anyone, but particularly if you are troubled by legs and feet that are usually over-sensitive. Besides their soft, silky feel, bamboo socks have many benefits over standard socks.
Now £6.99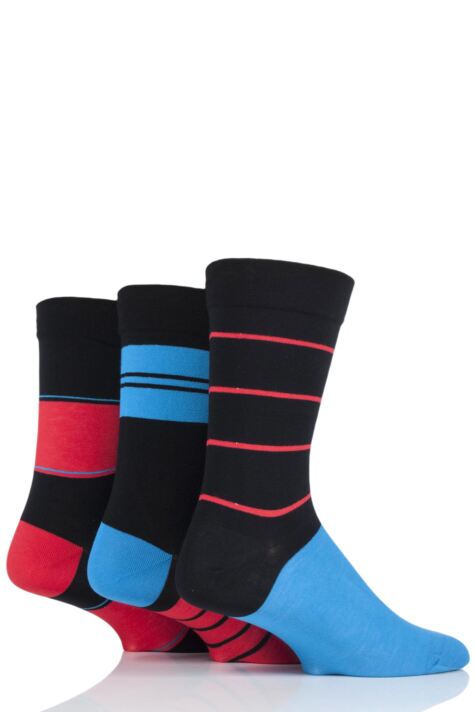 All the colours you could want and all in one collection — our men's and ladies Striped Colour Burst Bamboo Socks give you a whole rainbow of choice to wear, in soft, silky high quality bamboo. The bamboo content gives you socks that hold bright colour, can manage moisture and regulate temperature, and even keep skin healthy and odour-free with natural antibacterial properties.
Now £3.99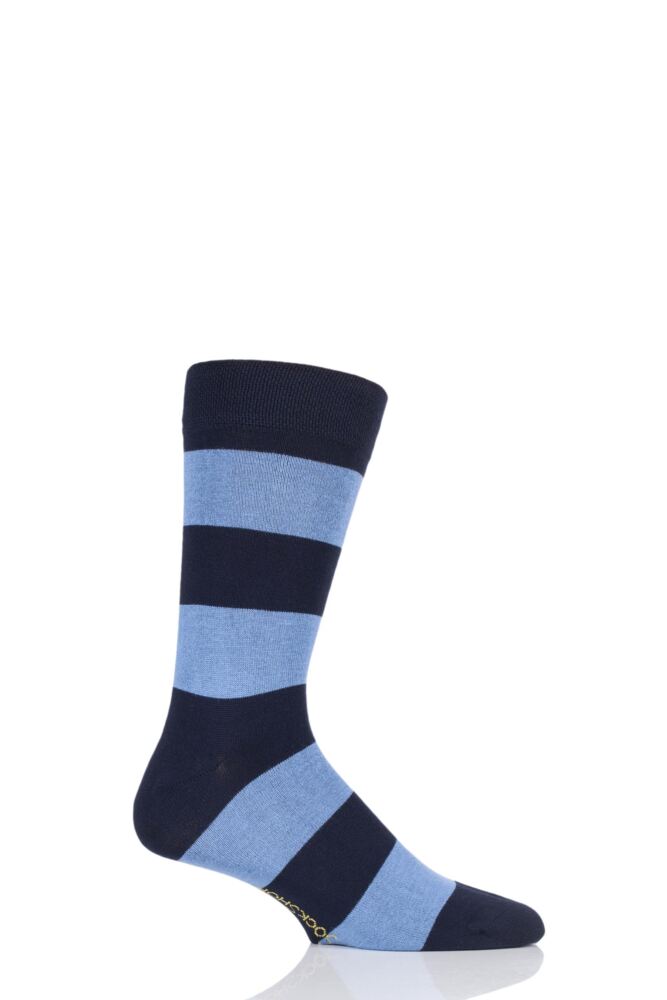 Show your pride and love in these bright, beautiful SockShop Bamboo Pride Rainbow Love is Love Socks. The colours are sharp and strong, and will stay that way thanks to the bamboo rich blend, which holds colour well, and also gives them their distinctively soft, silky and comfortable feel. Even better, this wonder fibre makes SockShop Bamboo Pride Rainbow Love is Love Socks naturally antibacterial, skin friendly and temperature regulating.
Now £3.99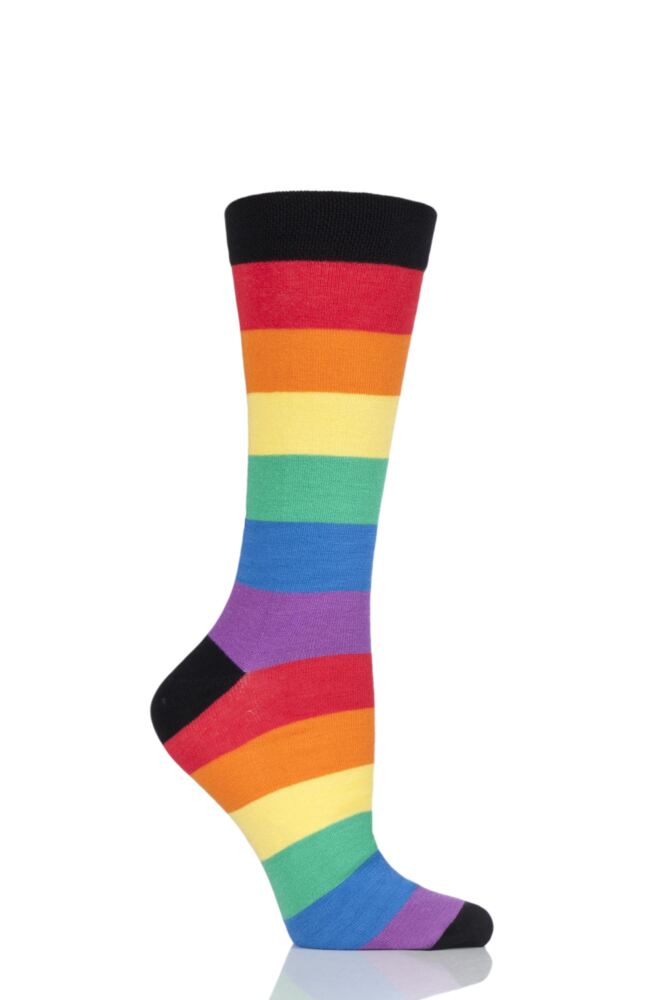 When is a plain sock not merely a run-of-the-mill sock? When it's a Glenmuir Classic Bamboo Plain Sock. This triple pack of socks might be plain in style, but they're full of great features like hand linked toes for smooth seams, gentle tops and because they are made with Bamboo viscose, they're great for your feet.
Now £9.99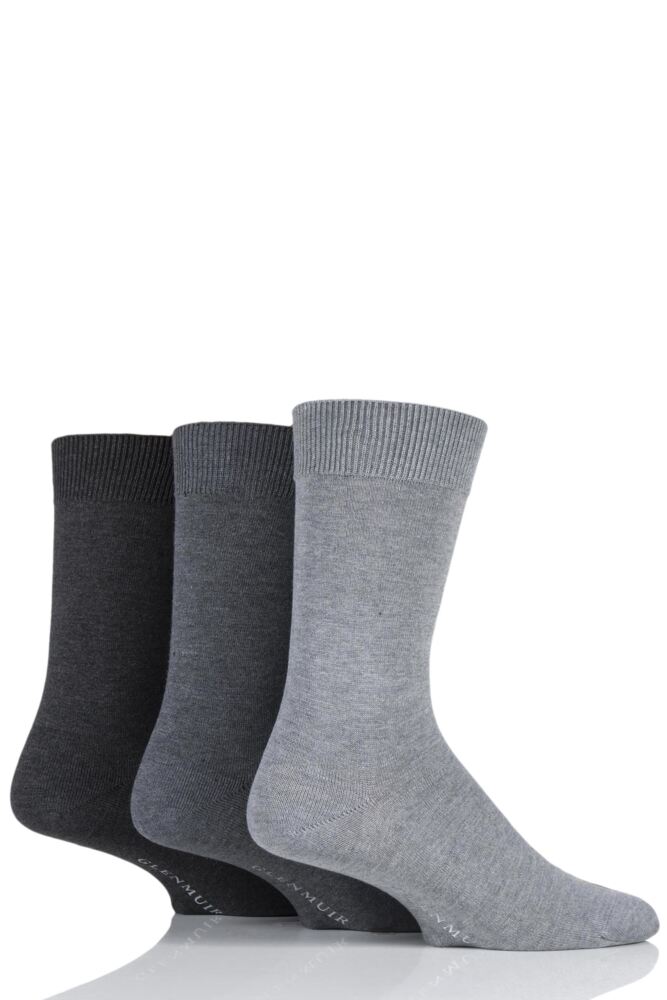 Anyone looking for a better training sock, that actually helps you perform, will appreciate these Puma PowerCELL Performance and Dynamic Support Mid-Weight Crew Socks.
Designed for both men and ladies, these technical socks are left/right specific to reduce friction and provide blister protection, with comfort toe seams. The shaped socks also places thin zonal cushioning and supportive arch and ankle compression in the perfect positions.
Now £9.99
Get the perfect combination of style and comfort by putting on a pair of these bamboo socks. The bamboo gives a smooth sheen finish and is cloud soft to the touch.
Totally natural and made from sustainable sources, bamboo is environmentally friendly and has anti-bacterial and anti-allergy properties.
Now £6.99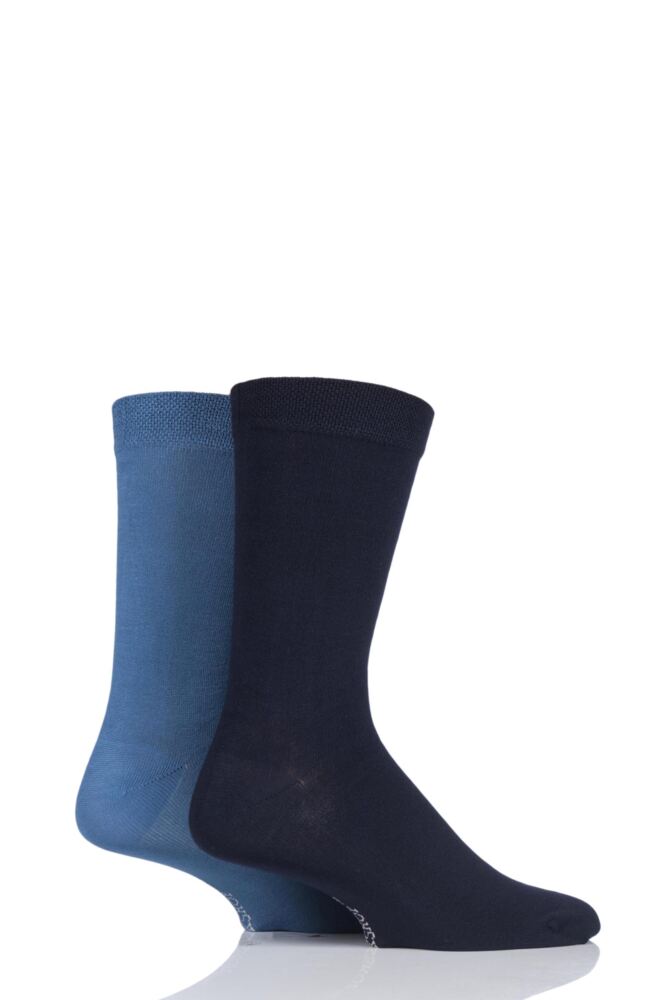 Men's fashion is all too often about geometric patterns — stripes, squares, checks, diamonds — which is why polka dots are so embraced for accessories and linings, and especially for socks! This triple pack Glenmuir Gift Boxed Spot Bamboo Socks reflects that, with two contrasting colour spot patterns, topped by multicolour bands and, like the third, plain leg pair, have contrast colour toes and heels. Smooth toes seams add to the comfort of the quality socks.
Now £9.99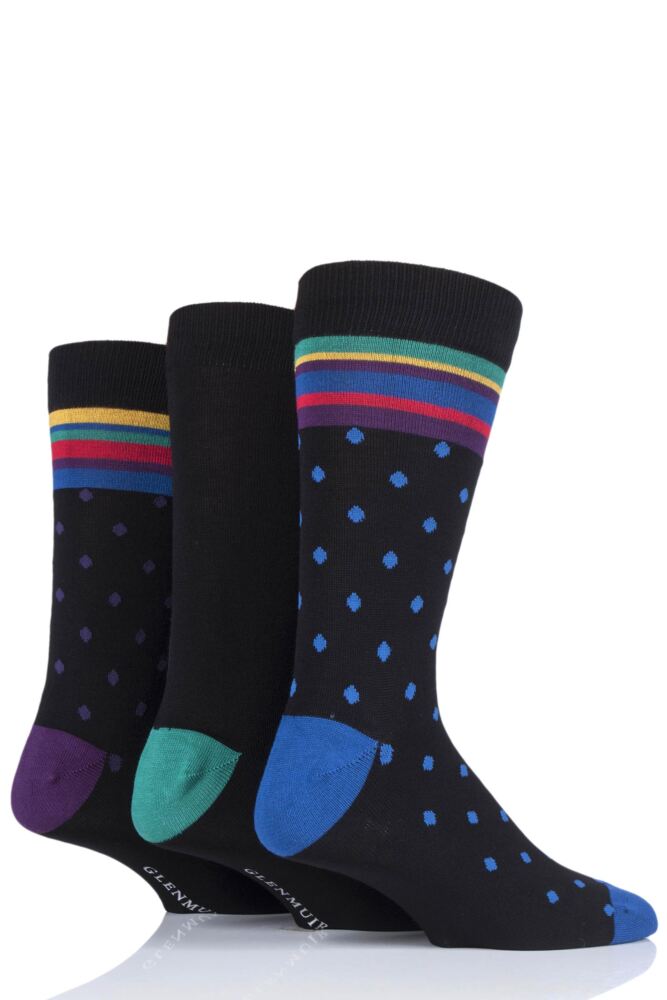 Bamboo is the natural choice for cool, comfortable and healthy feet, and this five pack of men's Jeff Banks Chelmsford Plain Bamboo Socks is a great value way of stocking up on plain, practical everyday socks in this great fabric!
Each pair of these soft, fine knit socks is made from yarn with viscose fibre from bamboo that is naturally thermo-regulating for comfortable warmth no matter the temperature, more moisture absorbent than cotton and antibacterial for fresher feet.
Now £9.99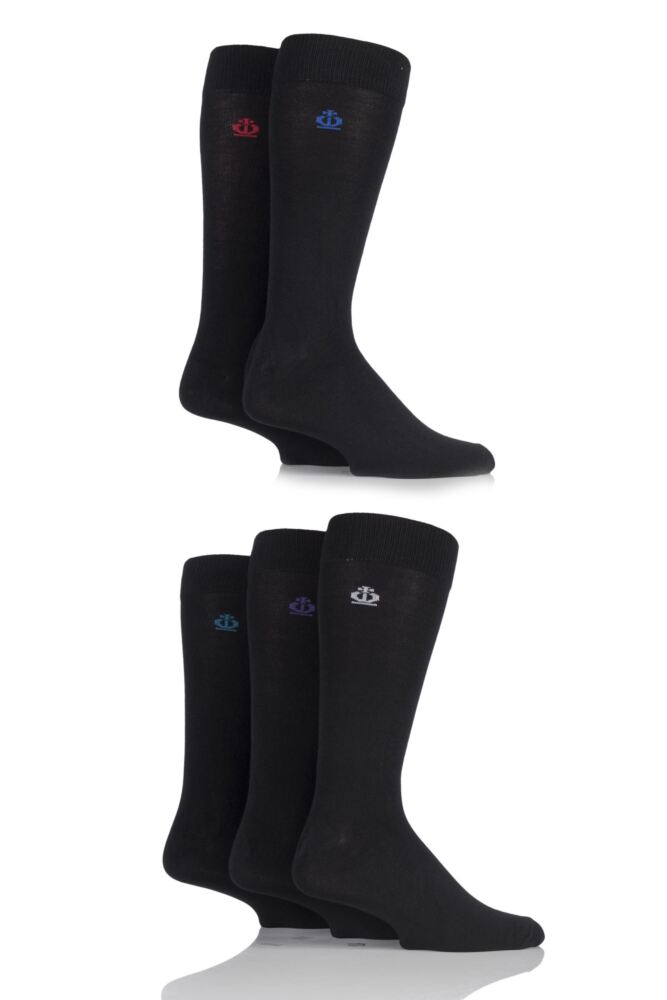 Never worn bamboo before? Prepare to have your world rocked by these outrageously soft and silky SockShop Bamboo Trainer Socks, with their natural ability to maintain temperature, and control bacteria and moisture, while feeling heavenly underfoot.
Bamboo is three times more absorbent than cotton to keep your feet drier, and along with its natural antibacterial properties, can keep feet healthier.
Now £6.99