Ideal World's Weekend Picks of the Day - up to 60% off and BOGOF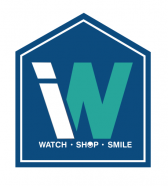 Ideal World's Products of the Day shift fast due to the great brands involved, and the backing of the Ideal World television channel.
Each product has 24 hours at the discounted price – up to 61% off – from 9pm on the date listed until 9pm the following day.
– There's definitely something to satisfy all the family so see below for products, info, images, and deeplinks!
Some products listed come under Ideal World's Fexi Option. This means instalment options for the buyer,
All Pick of the Day items are listed on the homepage at the time of their airing so here's a deeplink:
http://www.awin1.com/cread.php?awinmid=2516&awinaffid=!!!id!!!&clickref=&p=http%3A%2F%2Fwww.idealworld.tv
Ideal World Pick of the Day
Thursday 8th March
Beauty Proto-col Collagen Capsules, Was £49.98, Now £24.99
Collagen Ideal Worlds Weekend Picks up to 60% off & BOGOF on great lines
in Beauty
- BOGOFoffer
- up to 90 capsules per jar
- Not suitable for vegans or vegetarians
Deeplink:
http://www.awin1.com/cread.php?awinmid=2516&awinaffid=!!!id!!!&clickref=&p=http%3A%2F%2Fwww.idealworld.tv%2F_189271.aspx
Friday 9th March
Garden Ultimate Patio Plant Collection – Was £64.95, Now £24.99 (60% off)
Plants Ideal Worlds Weekend Picks up to 60% off & BOGOF on great lines
in Garden
- includes 60 Plants
Deeplink:
http://www.awin1.com/cread.php?awinmid=2516&awinaffid=!!!id!!!&clickref=&p=http%3A%2F%2Fwww.idealworld.tv%2F_236544.aspx
Saturday 10th March
Home Restwell Palermo Massage Chair & Stool, Was £199.99, Now £179.99
in Home
- Flexi Pay option 3
- available in four colours: black, brown, cream, burgundy
Deeplink:
http://www.awin1.com/cread.php?awinmid=2516&awinaffid=!!!id!!!&clickref=&p=http%3A%2F%2Fwww.idealworld.tv%2F_232896.aspx
Sunday 11th March
Vibrapower Disc with Resistance Bands, Was £299.99, Now £249.99
in Fitness
- Flexi Pay option 4
- 1 x Vibro-Disc machine
- 2 x Resistance bands
- 1 x Remote control
- Instruction manual
Deeplink:
http://www.awin1.com/cread.php?awinmid=2516&awinaffid=!!!id!!!&clickref=&p=http%3A%2F%2Fwww.idealworld.tv%2F_199208.aspx
Commission structure:
- Home and Garden: 5%
- Fashion: 6%
- Health and Beauty: 5%
- Jewellery: 5%
- Technology: 2%
- Craft: 5%
Programme Benefits:
- Up to 6% commission- Great deals every single day- Product feeds refreshed daily with prices and stock updates
- Weekly communication of Ideal World's best deals
- Broad range of products. From fashion to technology, from craft to kitchen
- Dedicated affiliate management from 7thingsmedia
For more details on the Ideal World affiliate programme news and promotions please visit the Ideal World 7thingsmedia blog
Contact:
For all enquiries relating to the Ideal World affiliate programme please contact ally on ally.millar@7thingsmedia.com – 020 7017 3190.
Best wishes,
ally
7thingsmedia