Icelolly's Top Holiday Deals Of The Week (WC 25/10)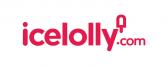 Hi affiliates,
Here are icelolly.com's best deals for the coming weeks!
Top Deals October 25th - November 8th 2018
The countdown is on for these holiday deals, but you have a full fortnight to share them across your channels or grab a bargain as they do not expire until October 24h.
Don't forget, our commission system is based on lead generation and we are paying £4 per outbound call and £0.10 for each visit to our partner's website (outbound click from us to third parties).
We have also implemented an xml file containing our Top Deals that will be automatically updated with the latest Top Deals: https://www.icelolly.com/deals.awin.xml?awinaffid=XXXXXX
*Please remember to include your AWIN affiliate ID in the URL above by replacing the XXXXXX with your affiliate ID.
We have banners available through the interface, but if you need anything else or would like to work more closely with us, please don't hesitate to get in touch with me at riccardo.parrinello@icelolly.com.
Thanks for reading!
Riccardo Parrinello
icelolly.com
Tags: affiliate incentive, affiliates, awin, holiday comparison site, Icelolly.com, travel