HURRY | icelolly.com's January Clearance Ends Soon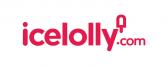 Our January clearance ends soon, but luckily for you, there is still a selection of superb savings waiting to be snapped up. Whichever type of trip you're after, we've got you covered, so check out the latest bargains now!
Top Deals
Valid from 24 January 2019 through 6 February 2019
Package Holidays
City Breaks
Cruises
To make life easier for you, we have created An XML feed* containing all our Deals, which automatically updates:
https://www.icelolly.com/deals.awin.xml?awinaffid=XXXXXX
*Please remember to include your AWIN affiliate ID in the URL above by replacing the XXXXXX with your affiliate ID.
Don't forget, our commission system is based on lead generation. We pay £4 per outbound call and £0.10 for each visit to our partner websites (outbound clicks from us to third parties).
There are plenty of banners available through the interface and if you need anything else or would like to work more closely with us, please don't hesitate to get in touch with me at rae.coppola@icelolly.com.
Tags: discount, discounts, promotion, promotions, sale, special offers, travel