Hurry! Up to 30% off EVERYTHING at Evans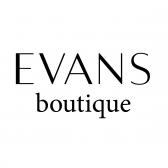 Shop Now !
Up to 30% off EVERYTHING
Ends Sunday 22nd October
&
Free Standard Delivery over £50 
Thank you for promoting Evans!
If you have any questions or wish to discuss any promotional opportunities please get in touch at: zineb.oufkir@arcadia.co.uk, and stay in the know by checking the Evans Programme.
We look forward to hearing from you soon.