---
Huge Selection of SALE Socks Up To 75% Off at Sock Shop
Huge selection of Sale Socks up to 75% off at Sock Shop.
Click here to find out more.
These 97% Pearl Cotton knee highs will keep your feet and legs encased in luxurious comfort.
The Mercerised Cotton gives them extra strength and a gorgeous sheen finish, perfect for adding that touch of elegance to any outfit.
Beautifully smooth and soft to the touch, they are ultra fine for a great fit and an on trend look.
Was £6.99
Now £3.49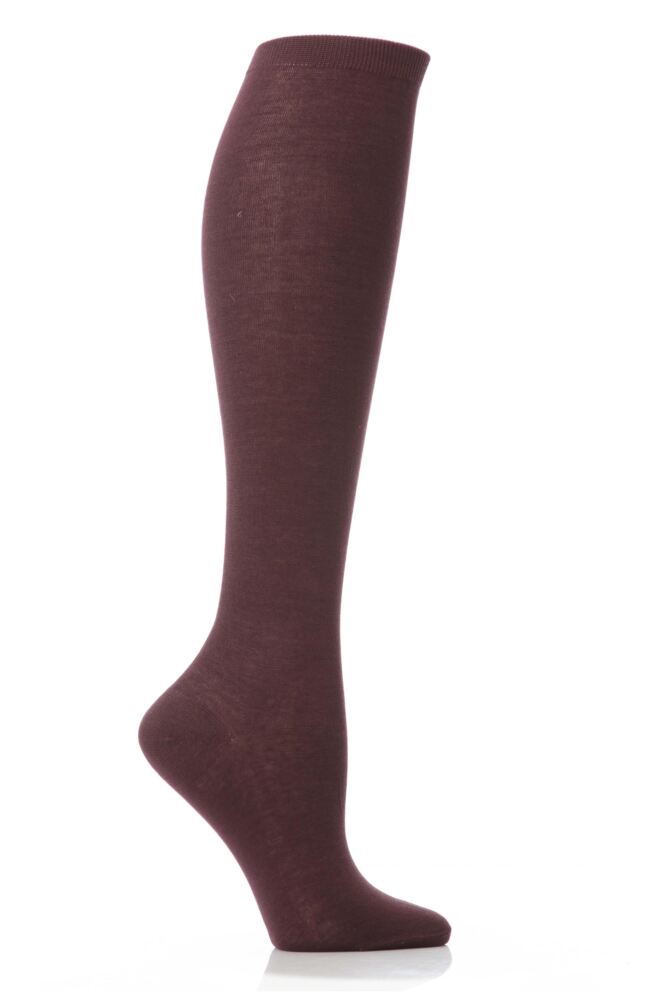 Sublimely soft, in a silky viscose/wool blend, for a luxurious and warm feel, these Elle Wool Ribbed Knee High Socks are just the things for colder weather, particularly if you favour higher leg boots, or even just enjoy the look of knee highs.
This sock features a wide ribbed pattern and a deep turn over top with an Elle embroidered logo detail. Quality finishing, with hand linked toes for smooth seams, make these great socks even better.
Was £8.99
Now £4.49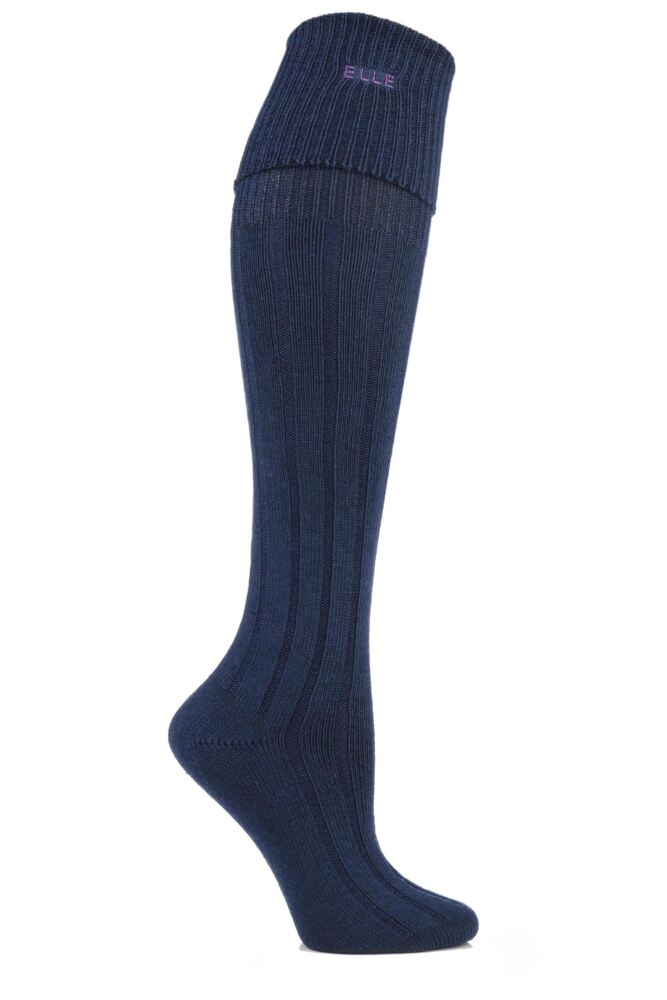 With their large, deceptively simplistic brushstroke-style flowers, Thought's Lore Floral Bamboo and Organic Cotton Socks have a happy, carefree appearance ideally suited to the summer, as is the lightweight and breathable fibre mix, for a cool, fresh feel.
These sustainable, superbly soft socks are, courtesy of the bamboo content, naturally anti-bacterial and as earth-kind as they are skin friendly, with renewable bamboo, certified organic cotton and even recycled polyester. Thought Lore Floral Bamboo and Organic Cotton Socks have comfortable, quality hand linked toes for smooth seams.
Was £6.99
Now £5.24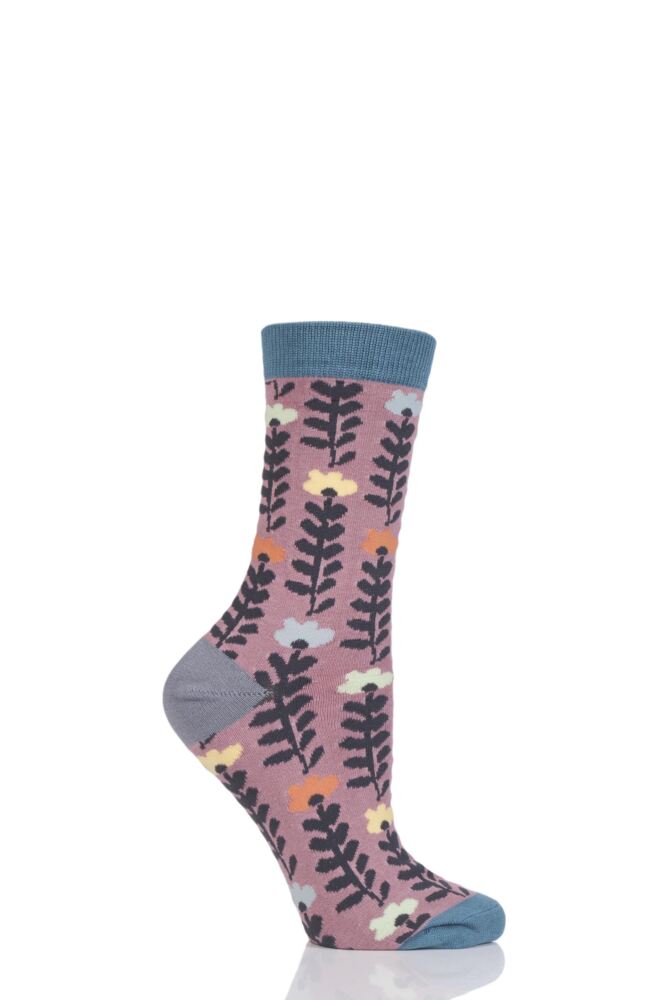 Groom, best man or birthday boy? These individual embroidered celebration socks will make a perfect gift choice for the stylish man in your life.
The high cotton content means your feet will stay fresh and dry by absorbing moisture, while the added Lycra means they won't lose their shape.
With handlinked toes for smooth seams and a comfort cuff keep your feet free from any irritations that toe seams can cause.
Was £3.99
Now £1.01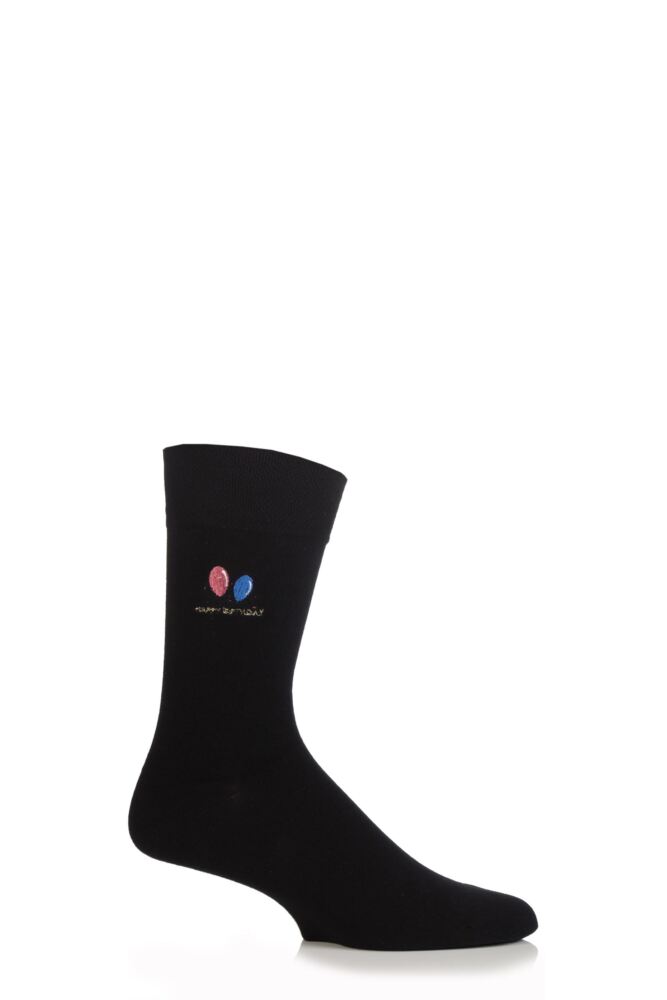 Stylish and smooth in superb first sheer Australian wool, these fine gauge Richard James Marc Block Stripe Merino Wool Socks are colourful and bold 'statement' socks that demand attention. A sure mark (Marc?) of their quality, the Richard James sock brand is produced by Pantherella in their Leicester factory to their exacting high standards.
Was £15.99
Now £7.99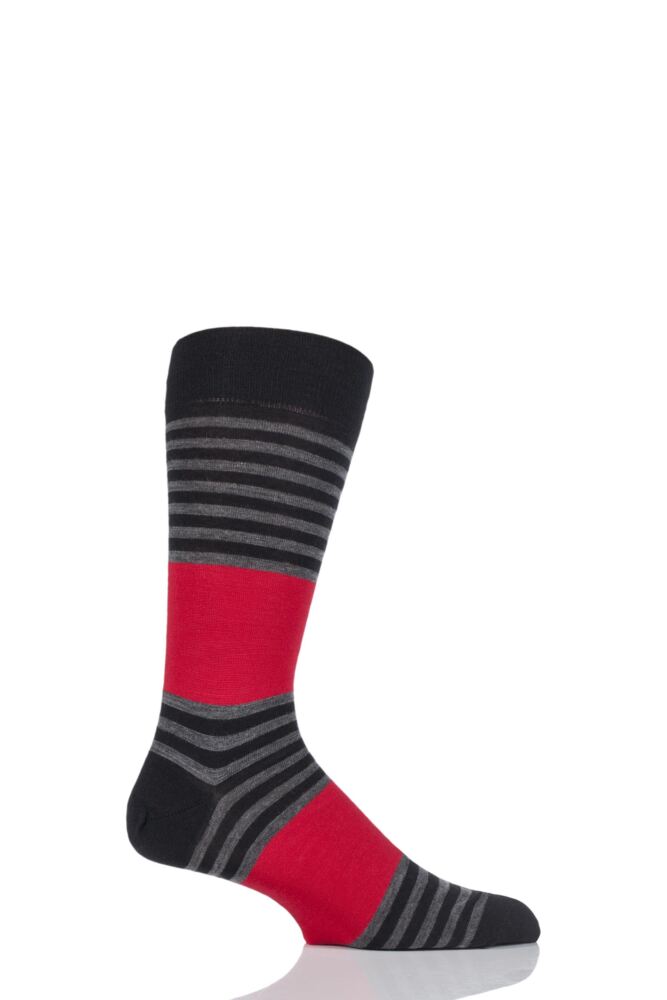 Send a special surprise to the birthday 'boy' or 'girl' who receives this fun triple pack gift box of Happy Socks Party Animal Socks. Open the lid, and the box plays 'Happy Birthday'… but in cat meows and dog barks!
Was £29.99
Now £22.49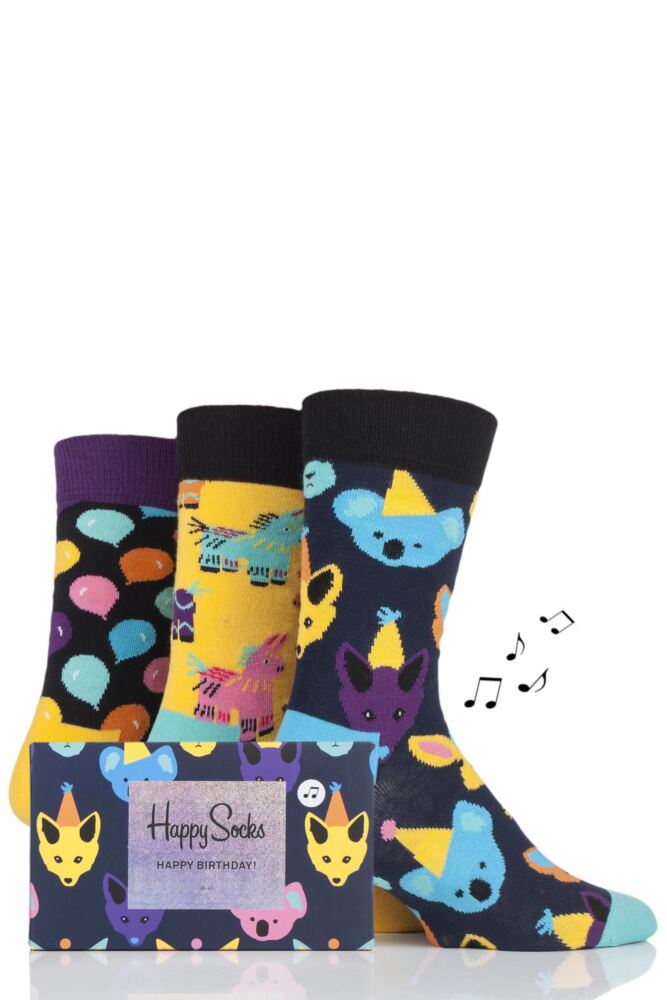 The amiably ugly looks of the bulldog grace these rather attractive men's socks from Wales' Corgi brand. Every pair of Corgi Lightweight Cotton British Bulldog Socks is superbly made, in a fine gauge and in the softest cotton rich yarn, blended for lightness, smoothness and strength.
For these Corgi Lightweight Cotton British Bulldog Socks, the yarn is woven on modern high-tech machines before the final, traditional hand linked toes for smooth seams are applied - closed by a skilled, one person technique used for over a century by this Welsh company, resulting in socks that really are the dog's… absolute favourites.
Was £14.99
Now £5.99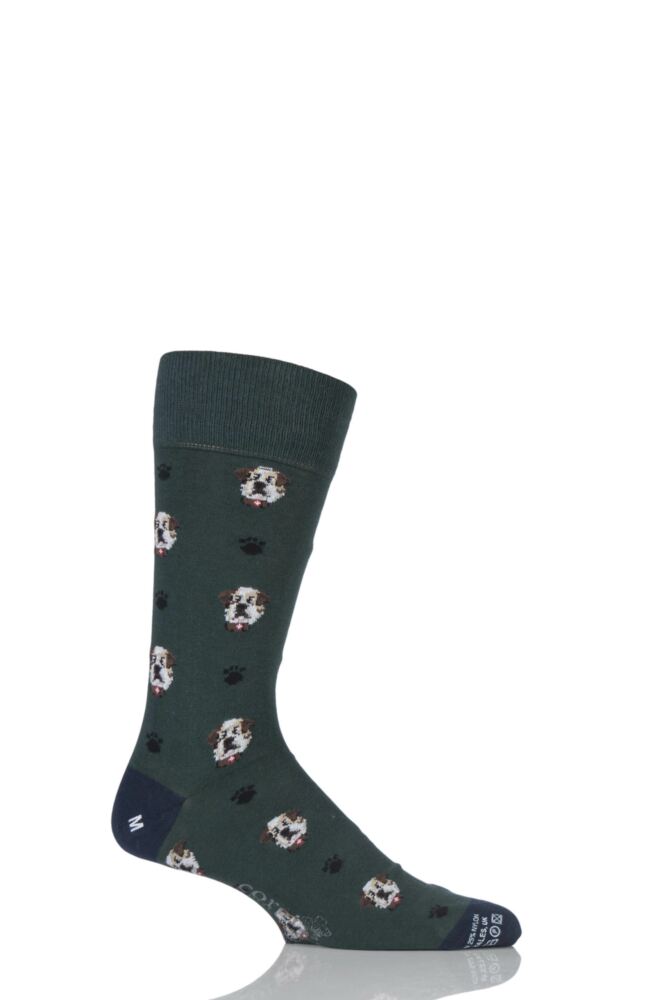 Thick and soft with a cosy brushed finish, Elle Wool Blend Zig Zag Slipper Socks are ideal as a relaxing accompaniment to an evening in. The home socks have a cushioned feel and attractive two-colour zig zag patterning on the ankles, along with a non-slip tread on the soles to keep you safe on polished floor surfaces.
Was £7.99
Now £3.99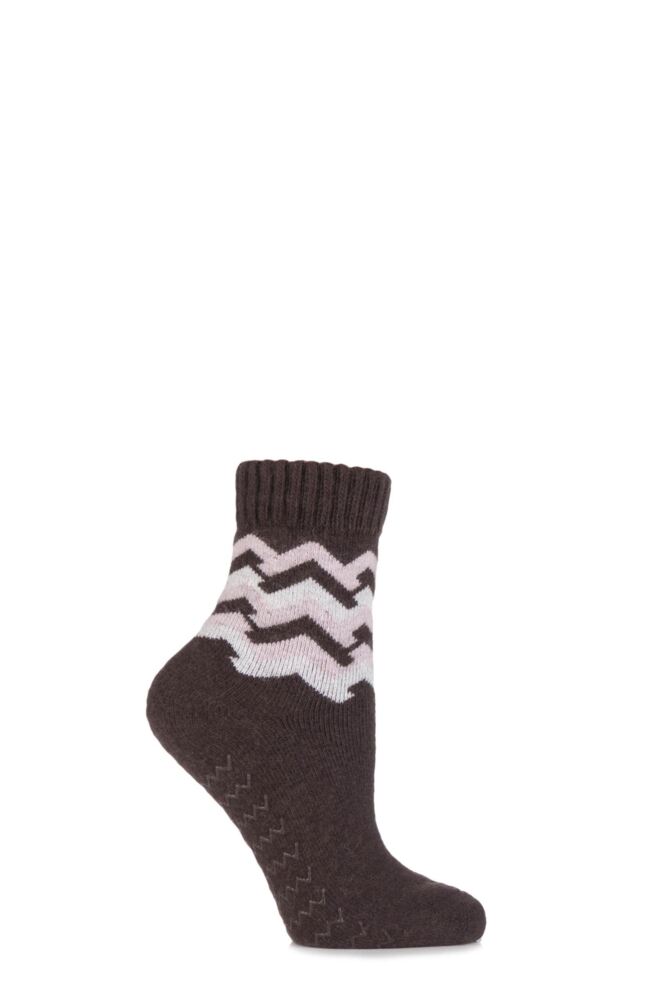 A 'proper' old-fashioned boot sock for anyone who yearns for that old rugged feel and look, these Farah 1920 Wool Mix Fairisle Boot Socks are part of the clothing manufacturer's heritage label, dedicating to reproducing every original design that they have in their archives.
This close-textured wool/cotton blend knit features a classic Fairisle pattern, in colours traditionally favoured by Farah for their menswear. The plain turn over top gives the socks a strong elasticated cuff while adding even more retro cred to the look, which is finished with a leather look 'F 1920' badge at the ankle.
Was £9.99
Now £4.99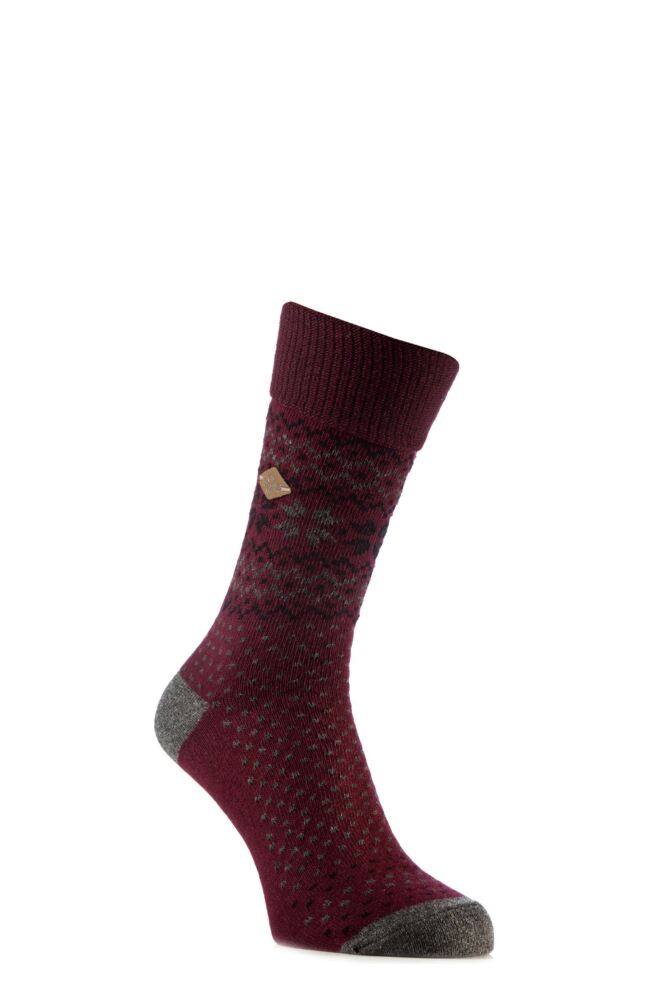 Soft and sheer-feeling when against your skin, these high cotton content Charnos Invisible Cotton Shoe Liners allow your feet to breathe, and stay cool, better than nylon-based shoe liners while still being semi-opaque, in case of wearing with peep toes.
The liners in this twin pack have an ultra low fit and skinny hem on the uppers to ensure that they remain hidden below the edge of most shoes, with a seamless construction for comfort in even close-fitting of heels or court shoes.
Was £7.99
Now £2.01