---
Huge Savings This Spring at ESE Direct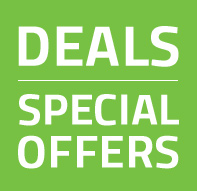 We are ESE Direct; a supplier of a whole range of products for business. We take pleasure in providing a great service to our thousands of happy customers and if you are a first time visitor; we hope you can find what you are looking for. We have tried to make it as easy as possible to buy online, but we understand that sometimes it is better to speak to someone, that's why we have a team of product experts ready at the end of the phone, to take your call on 0808 250 4184 during office hours.
If you spend over £45, excluding VAT, we will deliver your order for FREE, orders under £45 will be subject to a delivery charge of £4.50 + VAT.
We aim to provide great value, but if you do find the same product cheaper elsewhere, please let us know and we will try to beat it. With thousands of product lines across many industries, the choice can be overwhelming. However, many people buy our workbenches, shelving, and sack trucks so that could be a good place to start.
Don't Forget There is Free Delivery On Orders Over £45
Click here to find out more
Hi-vis orange housing for easy visibility
Prevents accidents, injuries and deters theft
Moulded polypropylene shell with integral hood
Durable 1.5mm thick polypropylene mirror
Mirror sealed within an extruded nylon channel
Both convex mirrors are designed for mounting to 60mm posts
Heavy duty zinc plated fixings included for 60mm post mounting
Simple and precise vertical and horizontal adjustment
Was £80.84
Now £68.72
Save £12.12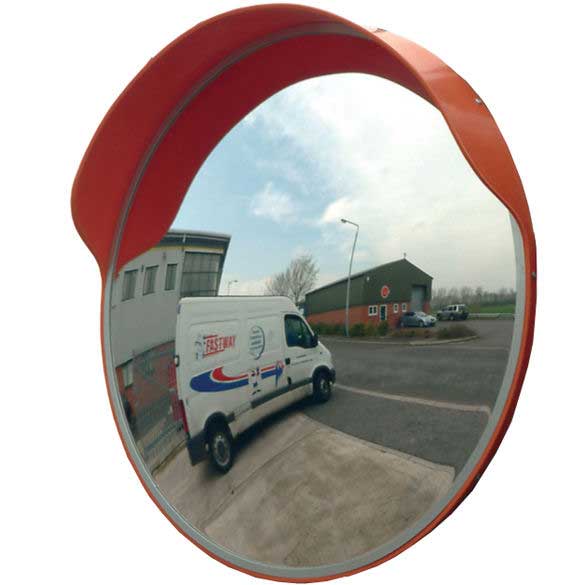 Choice of 2 circular sizes or oval shaped mirror
Durable GRP moulded housing
UV treated polymer surround
1.5mm polycarbonate mirror is virtually unbreakable
Rectangular or circular designs
Superior optical quality
Fixes to a 75mm post only
Adjustable mountings for best positioning
Was £128.39
Now £109.14
Save £19.25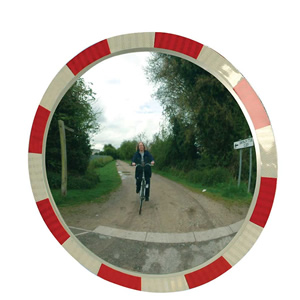 Hook bars are specially spaced and adjustable to allow for padlocks and keys
Capacities from 25 - 100 padlocks secured
2 keys supplied with each cabinet
Secure locking system keeps your keys safe
Was £129.15
Now £109.75
Save £19.40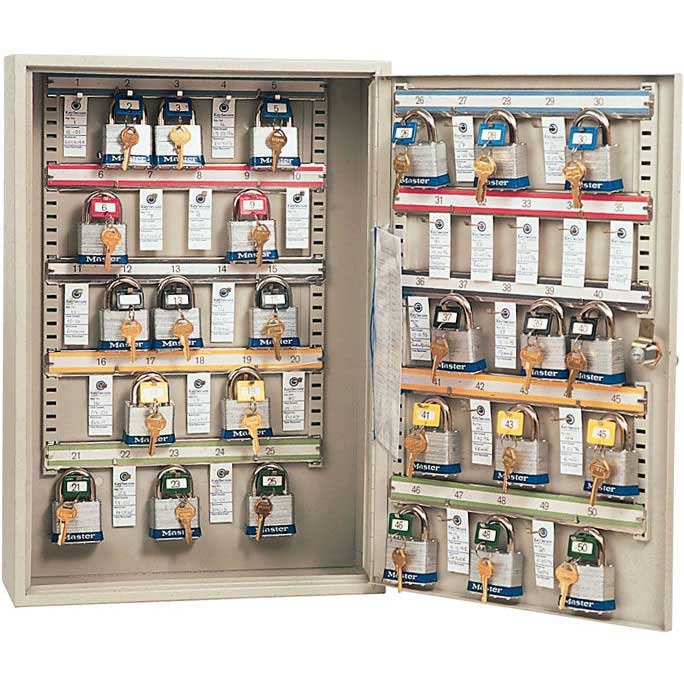 Acrylic convex mirrors perfect for outdoor applications
400mm or 600mm diameter mirrors
Black PVC gasket surround
Adjustable metal wall fixings
Ideal for enhancing security in car parks, entrances, yards etc
Was £82.62
Now £70.24
Save £12.38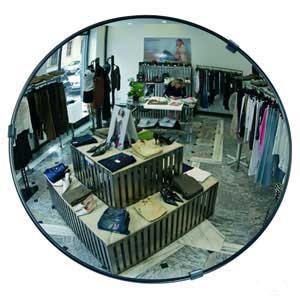 Use with all types of scooters and wheelchairs
Easy vehicle loading
Comes in 2 halves for lightweight carrying and compact storage
Two halves lock together when in position
New rigid handles for safety and ease of use
New lip design (696mm wide) now fits narrow doorways
Please note the weigh of the ramps described in the table below is the overall weight of the ramp, each half can be moved separately
Aerolight ramps are designed and optimised for disability/mobility use
Was £475.38
Now £427.83
Save £47.55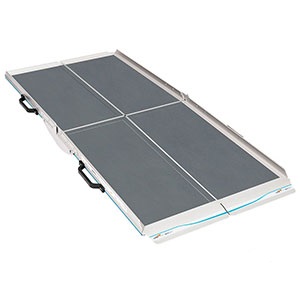 Includes 1x Aerolight-Xtra folding access ramp, with 1x Doorline-Multi threshold ramp
Copes with many threshold types and heights
Order as a complete kit to save time and hassle
Portable and easy to store with rapid deployment
Max height shown is at 1:8 gradient
Was £402.61
Now £362.38
Save £40.23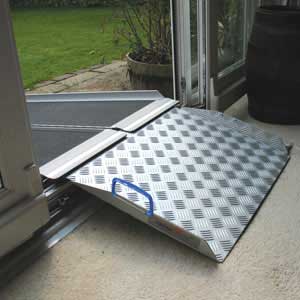 Includes 2x Aerolight-Xtra folding access ramps with 1x joining support to provide a practical and convenient solution for access to larger steps
Same features of the Aerolight-Xtra, just much longer lengths can be achieved
Order as a complete kit to save time and hassle
Max height shown is at 1:8 gradient
Was £855.62
Now £770.06
Save £85.56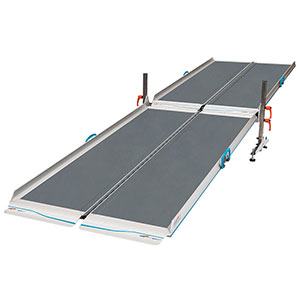 Easy vehicle loading, easy to deploy
Folds to half length for compact storage and easy handling
New rigid handles for safety and ease of use
Robust safety hinges with pinch protection
New anti-slip surface and rubber grips eliminate risks
New lip design (714mm wide) now fits narrow doorways
Aerolight ramps are designed and optimised for disability/mobility use
Was £401.99
Now £361.81
Save £40.18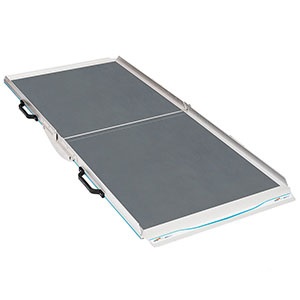 The starter units are supplied with 4 posts and the extension units come with 2 posts and add-on clips enabling the extension unit to be secured to existing starter units.
Quick & easy bolt-free assembly
Starter bay shelves up to 1.22m wide 300kg capacity, 1.37m and 1.52m 240kg
Extension bay capacities are 240kg and 192kg respectively
Strong, robust & modern design
1625mm high shelving bays in a range of widths and depths
Was £91.20
Now £82.08
Save £9.12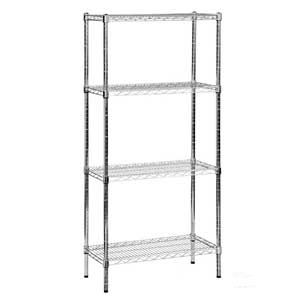 Powder coated steel backing
Excellent optical quality
1.5mm thick acrylic mirror with grey PVC protective edge
Heavy duty zinc plated fixings included for easy wall mounting
Simple and precise vertical and horizontal adjustment
Ideal for indoor use in offices and shops
Choice of two sizes
Viewing distances:
CM45P = 10 metres
CM60P = 13 metres
Was £51.58
Now £43.85
Save £7.73