---
Hot New Styles and Trends at Sock Shop
We've got tons of hot new arrivals for you here in our new seaon range here at sock shop, so hurry, items are subject to availability.
Full of character and fun, these ladies Coca Cola Fizz Cotton Socks are loaded with the Coke spirit, including bottle and straw graphics, slogans and logos, and all in the famous brand colours.
Our Price £4.99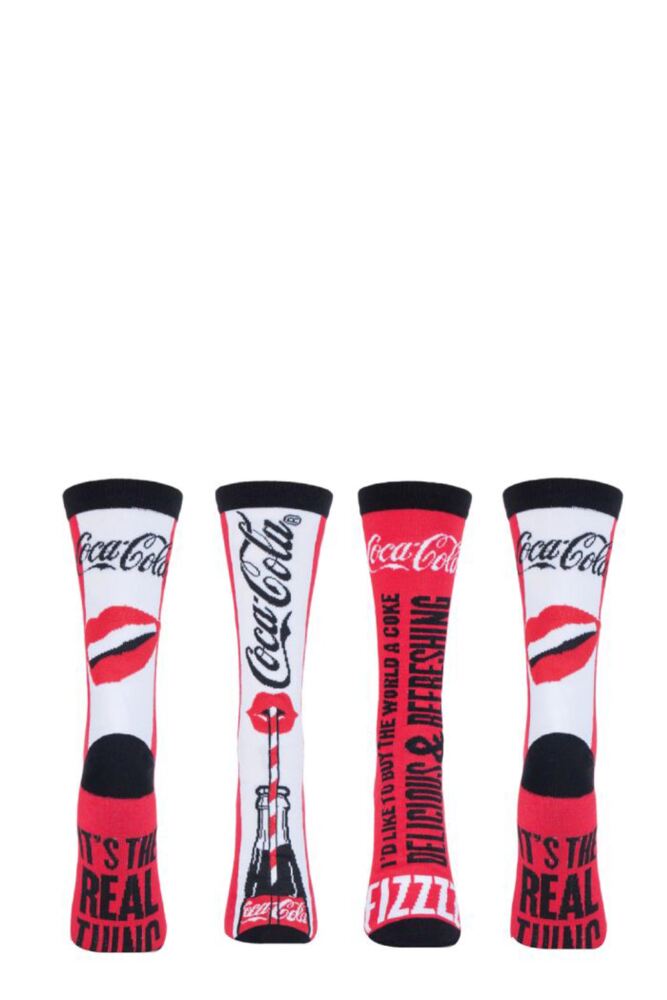 Put some fizz in your step and pull on a pair of these cotton rich ladies Coca Cola Slipper Socks when it's time to kick off your shoes. The socks have a light feel and a low cut at the cuffs, leaving your ankles bare and comfortably cool.
Our Price £4.99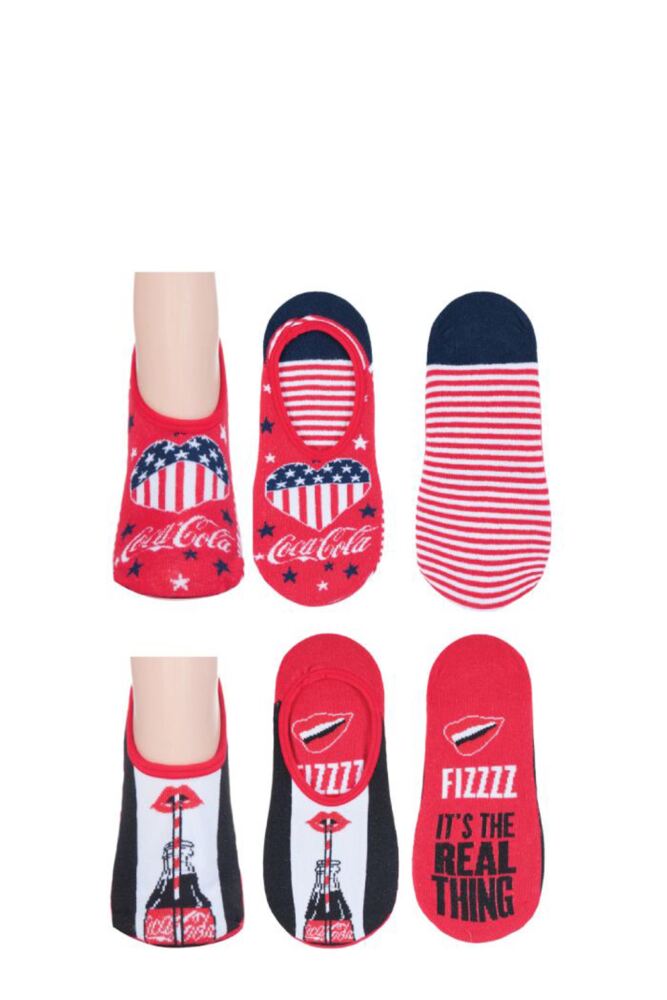 It's a great pair of socks each and every day of the week with this huge pack of colourful Jeff Banks Bayswater Stripe and Plain Cotton Socks, including seven pairs of mixed colour pattern and plain legged half calf socks ideal for office, shop floor or casual wear.
Our Price £9.99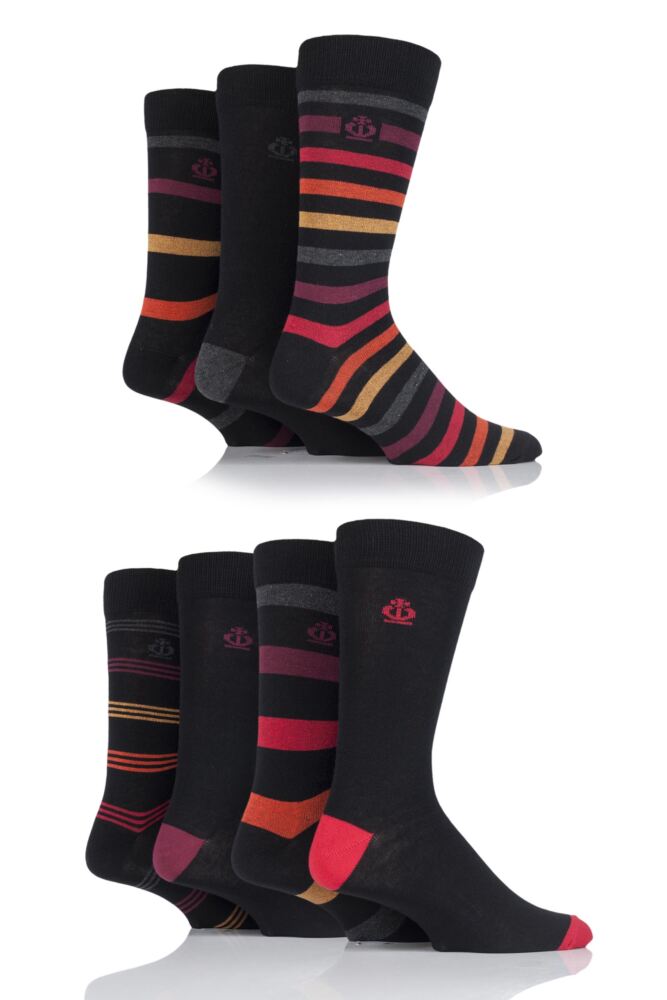 With three pairs of mixed width and colour stripe patterns, and two pairs of always-useful plain legged designs, this gift box of five pairs of Jeff Banks Stripe and Plain Cotton Socks would make a useful present for any man.
Our Price £9.99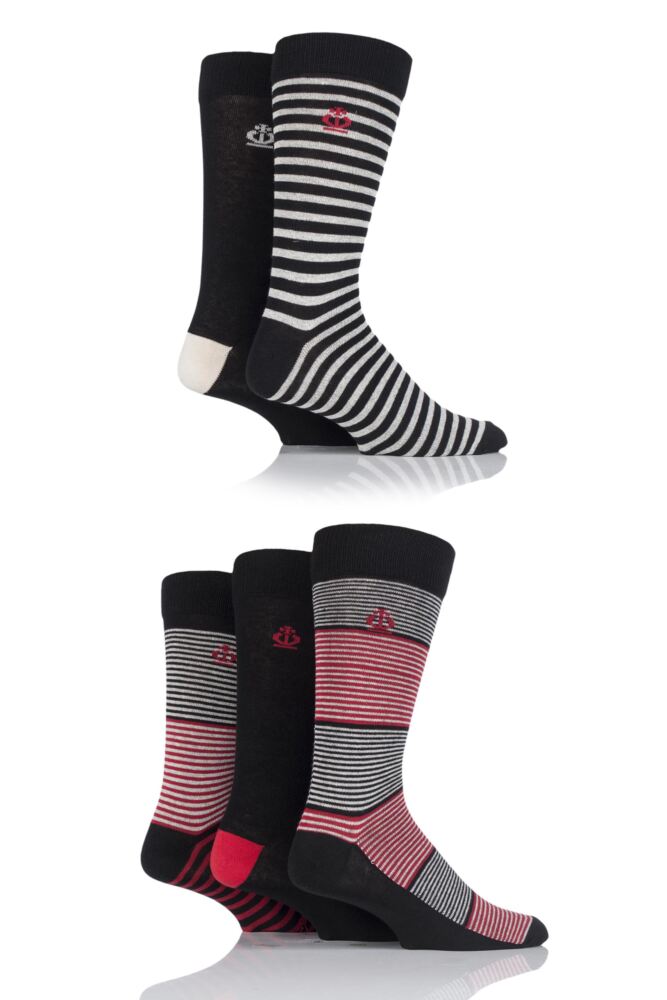 Made using a quality, skin-friendly bamboo fibre rich blend, add these three pairs of men's Pringle Black Label Large Argyle Socks to your collection of everyday socks for fuss-free, comfortable and stylish wear, in a light gauge that is versatile for office or casual use.
Our Price £18.99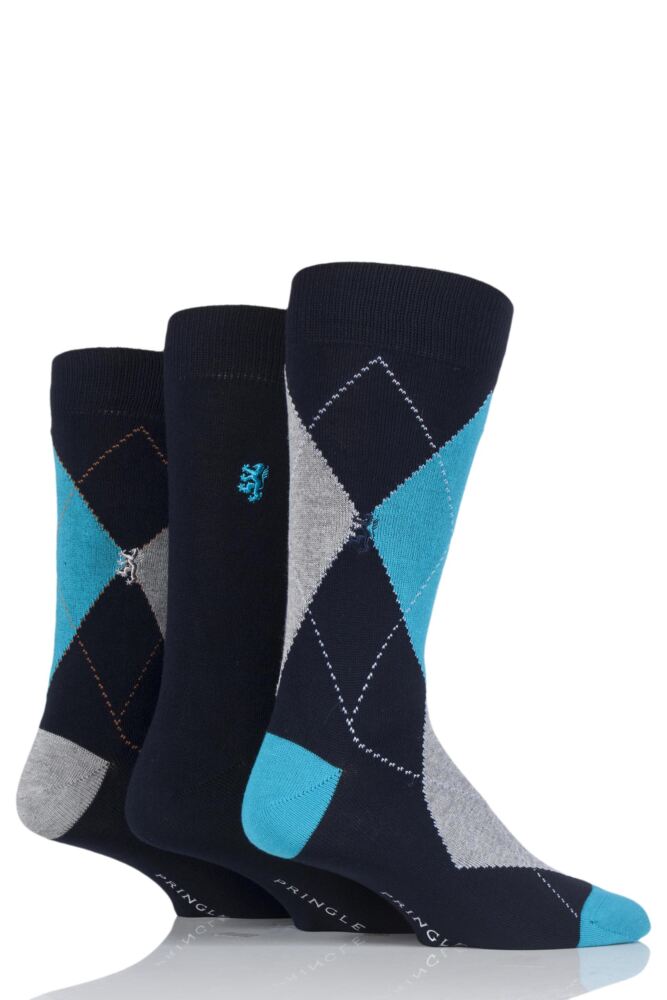 The lord of all he surveys, the noblest beast in the forest… yes, of course the stag, who else did you think we meant? These comfy, cosy men's SockShop Wild Feet Stag Tartan Slippers will make your man feel like he's a king too, knitted in bright red plaid and lined with the softest fleece, and finished with a fun appliqué and embroidery stag's head, with 3D ears.
Our Price £9.99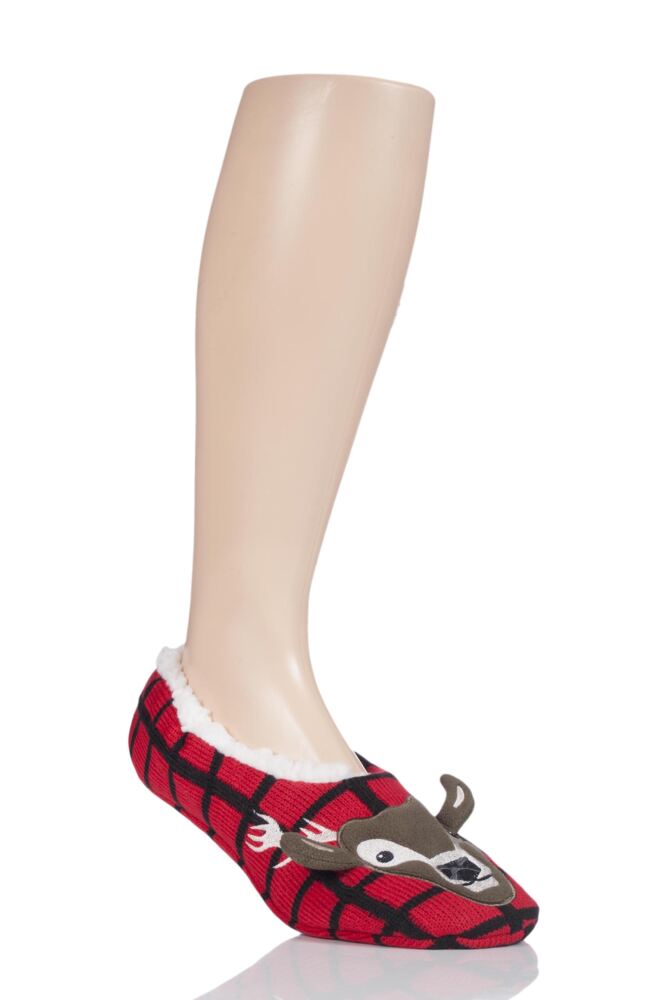 We're always fond of a knitted opaque for the autumn and winter months, and these soft, semi-cotton rich (38%) fit the bill nicely. These expertly Italian-made tights make their particular statement with vertical rib detailing, made more visible (and attractive) by the melange mix of shades.
Our Price £12.99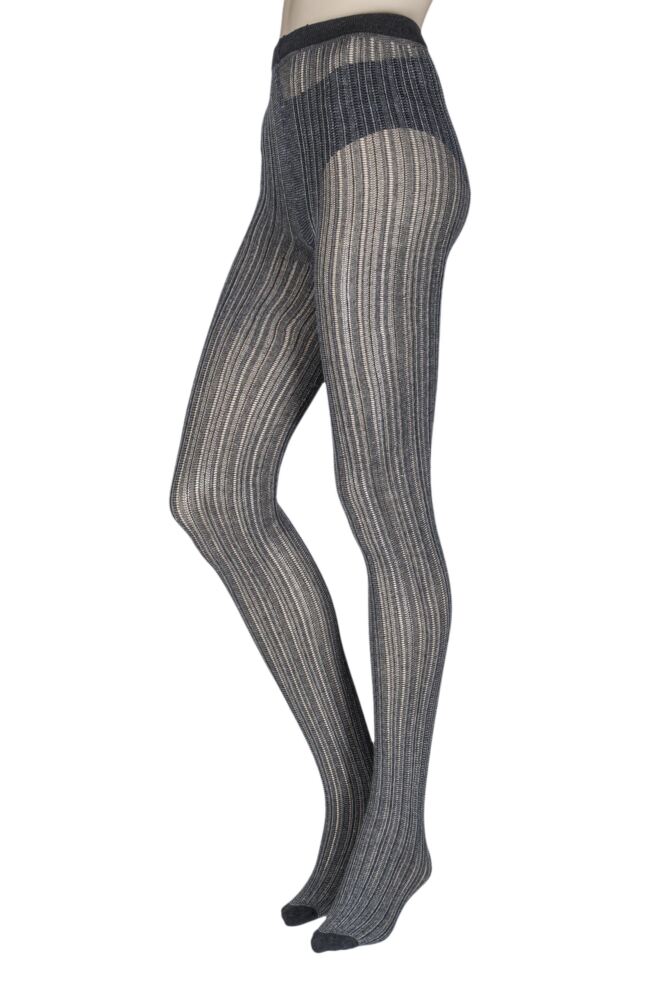 Sweet and lovely, we all like a deer here, so it's only natural that we'd adore these ever-so cosy SockShop Snugsoles Deer Fluffy Bed Socks with their beautifully soft feel and pretty looks, lightly elasticised for total all-night comfort.
Our Price £7.99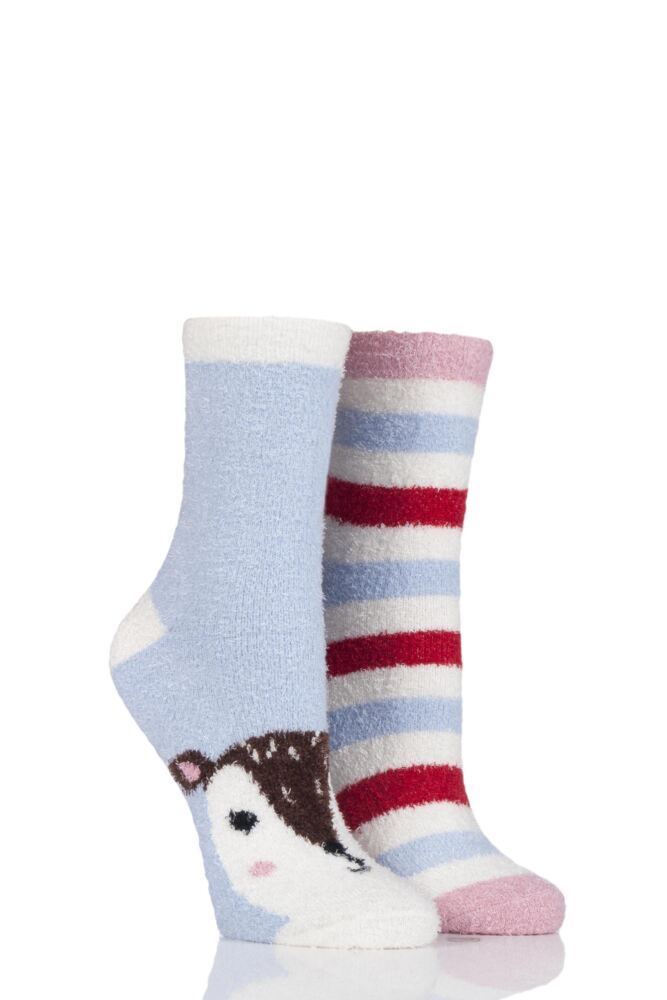 Right across from kiddies toys to ironic memes, unicorns are probably the most popular imaginary animals around at the moment (we hope that we're not destroying anyone's illusions there) so we've made them part of the collection of cute, cuddly animals in our new Snugsoles range.
Our Price £7.99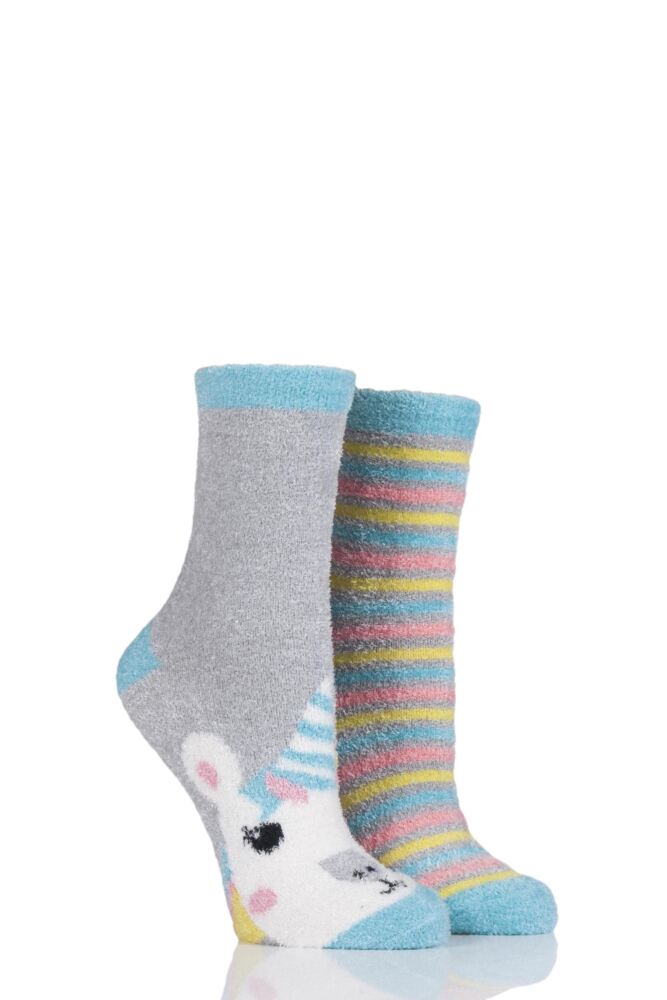 Almost as soft as a kitten, made with touch-ably silky fur to the outside, and fluffy, light, yet thick, plush pile inside, cat lovers will adore our SockShop Wild Feet Tabby Cat Fleece Lined Slippers.
Our Price £9.99