Hot Drinking Chocolate From Chocolate Trading Company
Hot, drinking chocolate is possibly one of the most indulgent forms of consuming chocolate. We have selected the best drinking chocolate available made with only high quality, pure ingredients. This fine selection varies in cocoa percentage and weights, allowing you the opportunity to choose your own particular favourite hot chocolate indulgence.
See the full range here.
Contents:-
Hot Drinking Chocolate
Voucher Codes
Hot Drinking Chocolate
Callebaut white chocolate shavings 2.5kg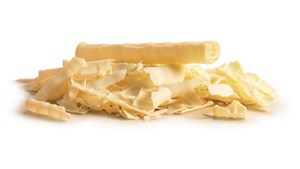 High quality, white chocolate shavings from Callebaut of Belgium. For use as chocolate decoration and making gourmet, hot drinking chocolate. These white chocolate shavings are irregular in size and shape. Bulk 2.5kg box at wholesale supplier prices.
Our Price £12.95
Callebaut cocoa powder - 1kg bag


High quality, bulk cocoa powder at wholesale prices from Callebaut of Belgium. This cocoa powder is created for wide use in baking, decoration and all types of desserts, including hot chocolate. Alkalised and brown in colour.
Our Price £7.85
Superior Selection, 72% drinking chocolate flakes


Superior quality drinking chocolate flakes, made from 72% dark chocolate, created from the purest of ingredients such as fine cocoa, cane sugar and Bourbon vanilla pod.
Our Price £7.99
Amedei Hot Chocolate


Hot chocolate flakes of 63% cocoa, dark chocolate, with the addition of ground hazelnuts and almonds making this a truly flavoursome hot chocolate by Amedei.
Our Price £12.99
Minigrammes, dark chocolate chips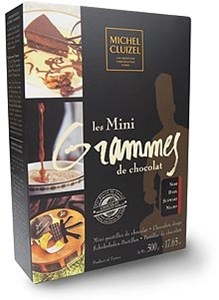 Superior quality, 72% cocoa, dark chocolate chips for use in desserts, baking, moulding, decoration and a truly indulgent, hot chocolate. Made without artificial flavourings and only the purest, highest quality ingredients.
Our Price £16.95
Voucher Codes
Code - CTCSEP8
Promotion - 8% off everything
Expires - 30-09-2012
Code - CTCSEP3
Promotion - £3 off when you spend £30 or more
Expires - 30-09-2012