Honcho: the smart new way to buy car & van insurance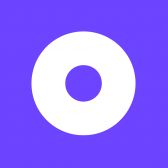 Honcho is the revolutionary new way to get the car and van insurance that is right for you, and is brand-new to Awin this week.
Most drivers turn to price comparison sites when looking for their insurance with the cheapest possible deal being their target. Cheap is good, but then again, it might not be a lot of use if that cheap insurance cover doesn't actually deliver what you need should you need to call on it.
So you're just another price comparison site, then?
Ah-ha, no. Honcho is different. We are the first reverse auction marketplace for financial services, and our dozens of insurance providers battle it out against each other in a real-time bidding war with ever lower prices to deliver the insurance protection that you've asked for.
And that's not all. Most drivers don't realise that they're paying upwards of £50 in commission to their favourite price comparison site when they buy through them (its neatly tucked away within their insurance premium). We don't think that's right, so with Honcho, it simply doesn't exist. Our insurers pay us £1 for the right to try and win a driver's business. And that is all. Ever.
So who can use Honcho?
Across our car and van insurance marketplaces we've got dozens of insurance providers specialising in all parts of the van and car market. For example, we've got specialist insurers for young drivers, those with points on their licence and those with performance cars, and for our van customers we've got providers who offer some great insurance features like tool theft cover.
In short... Honcho is for everyone!
Can I have a play with Honcho?
Yes! Search the App Store or Play Store for "Honcho - car and van insurance" and give us a go. We're adding new insurance providers all the time, so its a great time to join us.
What's in it for me?
We're really excited to bring Honcho to publishers on Awin, and offer £15.95 commission on confirmed car or van insurance sales. See our T&Cs for details. Head over to our profile page to find out more or drop us a note to partners@honchomarkets.com, and get started working with us.
Tags: car insurance, van insurance