Hobbycraft Club Offer Now Ended!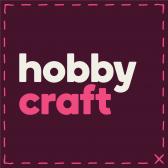 Hi,
Very quick and important notice. Hobbycraft have decided to end their 15% off Club Offer early and it is no longer live on site as of today.
Apologies for the short notice it was a last minute decisions as of today. Please can you remove any reference to the 15% off Club offer from your site or mark it as expired.
There are still great offer to push such as 3 for 2 on Kids and a greta range of Christmas Gifts
We'll be in touch next week to let you know about the great bargains Hobbycraft will be pushing over Black Friday.
Thanks
Matthew & The Hobbycraft Team
matthew@clockworkaffiliates.com/chris@clcokworkaffiliates.com
Tags: craft, Offer end, xmas gifts 3 for 2