HMV|Xtra-Vision.co.uk Top 10 Film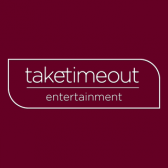 Good Morning Affiliates
Here are our Top Ten Films on hmv|xtra-vision.co.uk
1. 300: Rise of an Empire - Blu Ray £12.99
2. Bad Neighbours - Blu Ray £12.99
4. Edge Of Tomorrow - DVD £9.99
5. Revenge: The Complete Third Season - DVD £34.99
6. Marvel's: Agents of S.H.I.E.L.D: Season 1 - DVD £34.99
9. The Shawshank Redemption - DVD £5.99
10. JAWS - DVD £5.99
Please feel free to browse our other film & tv titles which can be found here -
http://www.xtra-vision.co.uk/Top-50-Blu-ray-Chart/cc/xv-movies-games-entertainment/Movies-Chart-Top-50-Blu-ray/OrderBy/category/asc/Page/1/Size/20?path=Movies-Charts
http://www.xtra-vision.co.uk/Top-50-DVD-Chart/cc/xv-movies-games-entertainment/Movies-Chart-Top-50-DVD/OrderBy/category/asc/Page/1/Size/20?path=Movies-Charts
http://www.xtra-vision.co.uk/Top-20-Boxset-Chart/cc/xv-movies-games-entertainment/Movies-Chart-Top-20-Boxset/OrderBy/category/asc/Page/1/Size/20?path=Movies-Charts
http://www.xtra-vision.co.uk/Top-20-Kids-Chart/cc/xv-movies-games-entertainment/Movies-Chart-Kids-New-Release/OrderBy/category/asc/Page/1/Size/20?path=Movies-Charts
http://www.xtra-vision.co.uk/Empire-Top-50/cc/xv-movies-games-entertainment/Movies-Chart-Empire-Top-100/OrderBy/category/asc/Page/1/Size/20?path=Movies-Charts
Remember, you generate 5% commission on all sales of music, movies and games software. We'd love to work with you guys to generate sales, and bring in new customers to the hmv|xtra-vision shop.
If you haven't been participating with us yet, just sign up to the programme here. https://ui.awin.com/awin/merchant/5966/profile
If you have any questions, please don't hesitate to contact our affiliate manager Alan at Alan.Lennon@xtra-vision.ie
Happy Promoting!
The XV Marketplace Affiliate Team
Tags: 300: Rise of an Empire, blu-ray, charts, dvd, edge of tomorrow, frozen, hmv| Xtra-vision, ireland, jaws, Maleficent, movies, revenge, Top 10, uk, XVMarketplace