HMV Mid Term Madness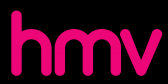 Good Afternoon Affiliates,
Great News! We're running a SALE this weekend at hmv.ie! Our Mid Term Madness sale 1,000s music, movies and games at MASSIVELY reduced pricing. Get top titles like The Wolf of Wall Street for just €6 as part of our 2 for €12 deal – EXCLUSIVE deal just for Ireland. While Lana Del Rey's hit album Ultraviolence is now just €7.00.
Plus we have loads of deals on DVD, blu-ray, CD, Vinyl, Boxsets and more.
Here are some of our most popular deals right now!
Harry Potter: The Complete 8 Film Collection - DVD €19.99
Forza Horizon 2 - Xbox One €44.99 save €20.
Back To The Future Trilogy - DVD €12.99
Stephen King Collection - DVD €12.99
5 Seconds of Summer "5 Seconds of Summer" - CD €7.00
Lana Del Ray "Ultraviolence" - CD €7.00
Pink Floyd "The Division Bell" - CD €100
We have many more offers available, please feel free to browse through our Mid Term Madness sale which can be found here - http://www.hmv.ie/lp/movies-games-entertainment/Sale
we have a selection of banners for your use
Remember, you generate 5% commission on all sales of music, movies and games software. We'd love to work with you guys to generate sales, and bring in new customers to the hmv shop.
If you haven't been participating with us yet, just sign up to the programme here. https://ui.awin.com/awin/merchant/5963/profile
If you have any questions, please don't hesitate to contact our affiliate manager Alan at Alan.Lennon@xtra-vision.ie
Happy Promoting!
The XV Marketplace Affiliate Team
Tags: boxset, dvd, Games, harry potter, hmv, ireland, lana Del Ray, Mid Term Madness, music, offers, Pink Floyd, sale, uk, vinyl, xtra vision, XVMarketplace