HMV.ie - FIFA 15 available now for pre-order!!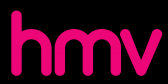 Thank you for all your support to date in making the launch of hmv.ie such a success!
hmv.ie offers tens of thousands of movies, games, music and more.
We are the Home of Entertainment and have big plans for our new online operation.
And we have some awesome deals on Blu-rays, DVDs and games - that are in many cases better than our competitors and a brand that is instantly more recognisable than any one else.
Hello Sports Fans!!!
Whether you are an Xbox One, Xbox 360, PS4 or PS3 gamer, we got you covered!!
The long awaited FIFA 15 is now available for pre-order on HMV.ie.
Revolutionary new emotional intelligence feature.
FIFA 15 gives you the chance to experience first hand the personalities and attitudes of the world's best football players during a match.
See the frustration, anger and excitement of your players during live games!!
Don't miss out and pre-order your copy of FIFA 15 today on HMV.ie!!
http://www.hmv.ie/Search/Results?media=&term=FIFA+15&path=games
Remember, you generate 5% commission on all sales of music, movies and games software. We'd love to work with you guys to generate sales, and bring in new customers to the hmv shop.
If you haven't been participating with us yet, just sign up to the programme here. https://ui.awin.com/awin/merchant/5963/profile.
If you have any questions, please don't hesitate to contact our affiliate manager Keith at keith.nolan@xtra-vision.ie or by calling +353 1 4131635.
Happy Promoting!
The XV Marketplace Affiliate Team
Tags: FIFA 15, football, Games, hmv, ireland, Play Station, pre-order, PS 3, ps4, soccer, sports, Xbox 360, xbox one, XVMarketplace