High-Quality Headphones & Earphones at Advanced MP3 Players
---
High-Quality Headphones & Earphones at Advanced MP3 Players
Shop our range of high-quality Headphones & Earphones at Advanced MP3 Players. These make the perfect gift for your music loving friends and family, and you can get free delivery on orders over £25 when you use code 'FDAMP419' at checkout, so no additional delivery charges just before Christmas!
The AK T9iE is the third in-ear collaboration product by beyerdynamic and Astell&Kern. Specially tuned for Astell&Kern portable music players, the AK T9iE has an extremely neutral sound signature with soft treble, linear midrange and slightly elevated bass.
Our Price £1,099.00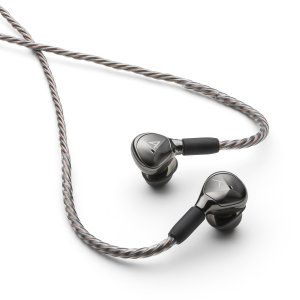 Cayin Quad Balanced Armature system is constructed with dual Knowles and dual Sonion high definition balanced armature drivers, with carefully tuned crossover design. Outstanding clarity and musicality across the complete frequency band delivers subtle and intimated emotion from every note.
Our Price £449.00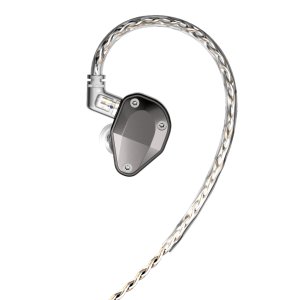 A landmark in open-back headphone performance, the ATH-ADX5000 provides a new reference in home listening audio, blending Japanese craftsmanship with Audio-Technica's pursuit for perfect sound.
Our Price £1,990.00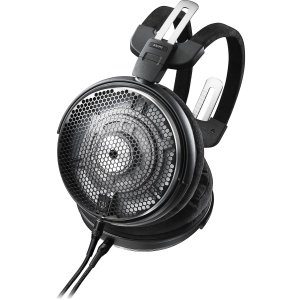 The dual balanced-armature driver design of the W20 uses separate low-frequency and high-frequency drivers to deliver enhanced sonic detail and extended frequency response. The fat sound signature of the W20 is ideal for those music lovers who don't want their listening experience coloured by excessive low-frequency information. Ideal for all personal audio and video devices.
Our Price £329.00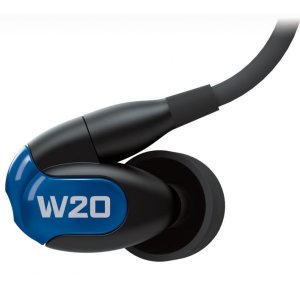 The world's best sounding in-ears just got a whole lot better thanks to Audeze's new CIPHER Bluetooth Module. This detachable, lightweight device turns any Audeze iSINE headphone into a wireless Bluetooth headset with built-in microphone and volume controls.
Our Price £89.00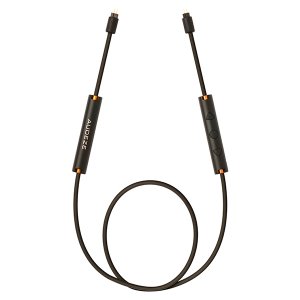 High-fidelity silver-plated oxygen-free copper MMCX headphone cable with 4-core balanced design and adapter set compatible with most balanced sources
Our Price £69.99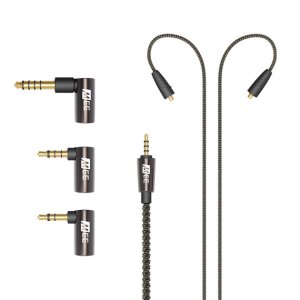 IT01S is the first IEM utilizing high Tesla Magnetic Flux, Carbon Nanotube diaphragm, and DLC coating together. These are all leading technologies for dynamic drivers. Therefore, we decided to give this dynamic driver the name-DiNaTT™ (DiNaTT™ means Diamond-like coating, DLC, on a domed Nanotube driver, Tesla Magnetic Flux technology).
Our Price £179.00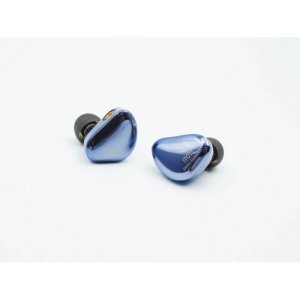 HiFiMan, the leader in high fidelity personal audio, have used the occasion of the Hong Kong High-End Audio Visual Show to unveil the HE6se headphone, an update of the original HE6, considered to be one of the audio market's most natural and transparent headphones.
Our Price £1,699.00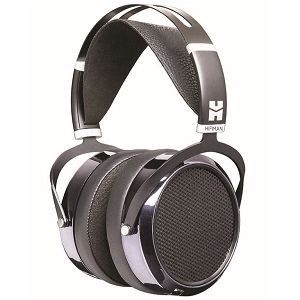 The core of the new Fiio B cables consists of high-purity monocrystalline (single crystal) silver--plated copper (OCC). These strands are joined together with extremely strong Kevlar fibres to ensure your audio signals are transmitted with the utmost fidelity while maintaining maximum durability.
Our Price £25.99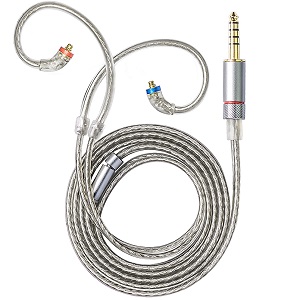 Sound quality design based on the latest acoustic engineering and psychological research results. Delivers clear sound quality across all bandwidths and immersive sound that seems to envelop you.
Our Price £219.00