High-Quality Headphones Available at Advanced MP3 Players
---
High-Quality Headphones Available at Advanced MP3 Players
At Advanced MP3 Players, we have a range of high-quality headphones and earphones in stock. Whether you're looking for wireless earphones for sports, wired headphones, adaptors or more, we have you covered.
Inherited and improved from the IT03 for a comfortable contoured fit housing design, with a carbon fibre plate, glossy smooth finish that is the same standard as a custom IEM, the IT04 presents both a unique look and long-term comfort.
Was £459.00 Now £390.00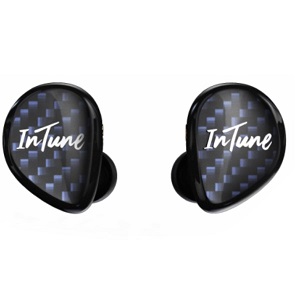 The superb 'Aonic 215' from Shure are super-affordable sound-isolating earphones with such an array of features, it's hard not to be impressed!
Our Price £105.00
The silicone neckband features an ergonomic arc designed to maximize the comfort of the wearer. In addition, the neckband is made of skin-friendly materials and has been specially treated to be sweat and oil resistant.
Our Price £63.99
Equipped with a lightning connector for complete compatibility with Apple devices, the MA650i Lightning earphones are designed for iOS.
Our Price £71.94
With up to 9.5 hours of playback, the TrueConnect 2 earphones have the stamina for the longest journeys. Add the 34.5 hours on offer from the flip case and you've a total of 44 hours playback – enough for a whole holiday.
Our Price £129.95
RHA ANC technology eliminates unwanted external noise with superior attenuation to leading competitors, so you can find your focus anywhere.
Our Price £249.95
The iBasso IT07 is the latest flagship pair of in-ear monitors housing a powerful seven driver hybrid setup on each side. It features a premium driver setup consisting of six Knowles BA driver units with a tesla moving coil DD driver unit in a four-way frequency division design.
Our Price £849.00
FiiO has released its latest single dynamic driver pair of in-ear monitors, the FiiO FD5. The stainless-steel earpieces look stunning and house a DLC (Diamond-Like Coated) Beryllium coated dome diaphragm dynamic driver unit.
Our Price £269.99
The HiFiMAN Deva Wired is an over-ear open-back planar headphone and offers a second-to-none ratio between price and performance. These headphones are technically the same as the HiFiMAN Deva.
Our Price £219.00
FiiO has released its latest flagship pair of in-ear monitors, the FiiO FA9.
Our Price £489.99