Hey Boo-tiful Halloween Socks
---
Hey Boo-tiful Halloween Socks
Finish off your costume with some fishnets, or add a subtle Halloween touch with some spooky socks from our special Halloween selection. If you've got a specific character in mind for your fancy dress, check out our selection of Film & TV Characters Socks.
Click here to find out more.
Simply Fa-boo-lous dah-ling... we're putting the after party in to the afterlife with our SockShop Wild Feet Fa-boo-lous Ghost Novelty Cotton Socks, a triple set of ladies socks that feature fun party-hatted ghosts, polka dotted backgrounds, and even lavender glitter knitted heels and toes!
Our Price £6.99
Party down with these bad to the bone SockShop Wild Feet Disco Skeleton Novelty Cotton Socks. This triple pack of socks features a fun design with not-so-spooky skeletons posing in pointy party hats, a large skeleton with pumpkin orange polka dots on a black background and a plain purple leg with (like all the pairs in this set) contrast toes and heels.
Our Price £7.99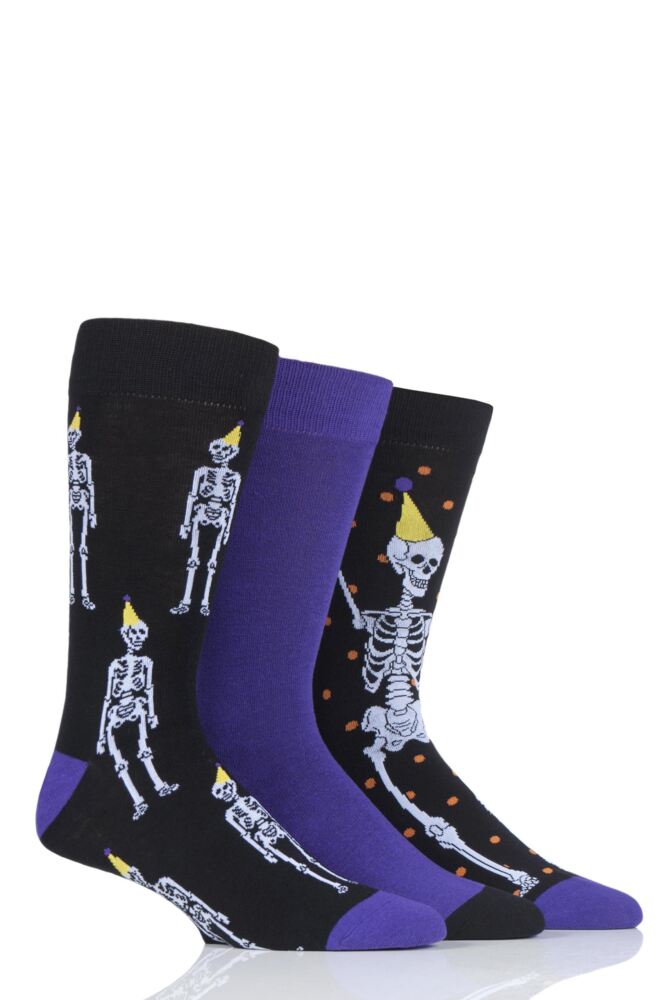 Celebrate the year's creepiest holiday, or make it Halloween every day by wearing our horribly good SockShop Wild Feet Halloween Cat Novelty Cotton Socks! This triple pack set of ladies ankle socks come in petrifying purple, pumpkin orange and beastly black, and featuring fluffy fur textured black cats with bat wings.
Our Price £6.99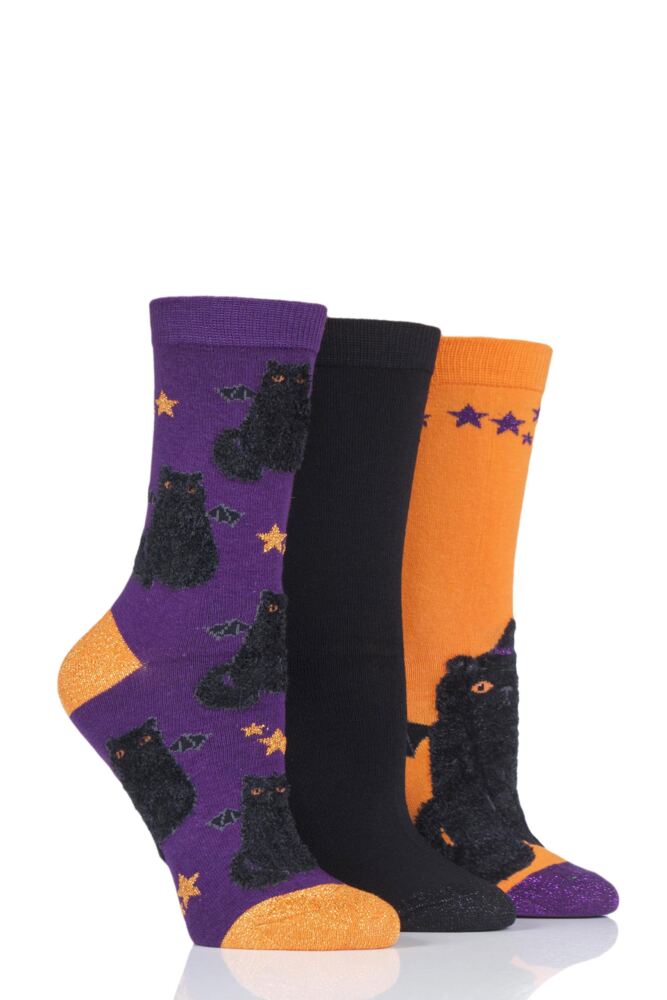 As Halloween comes around, everyone wants to be scary, but what's a cute lil' pug to do? Well, one answer would be these white sheet-covered SockShop Wild Feet Ghost Pug Cotton Trainer Socks, with a pup doing his level best to be spooky.
Our Price £6.99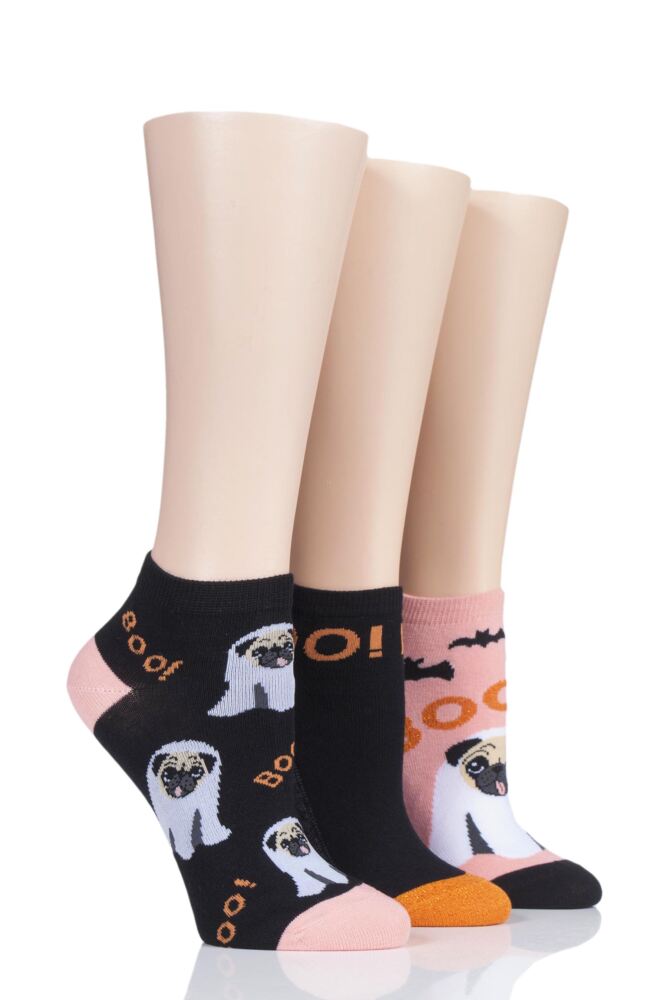 'Nevermore' worry about whether your socks reflect your more mysterious side. For lovers of Edgar Allen Poe, Halloween and all things slightly spooky, our ladies SockShop Wild Feet Raven Cotton Socks are moody and magnificent, with black and blue raven motifs. on a lovely light blue background, with added silver metallic details, including moons, floral swirls and even the ravens' glittering eyes.
Our Price £9.99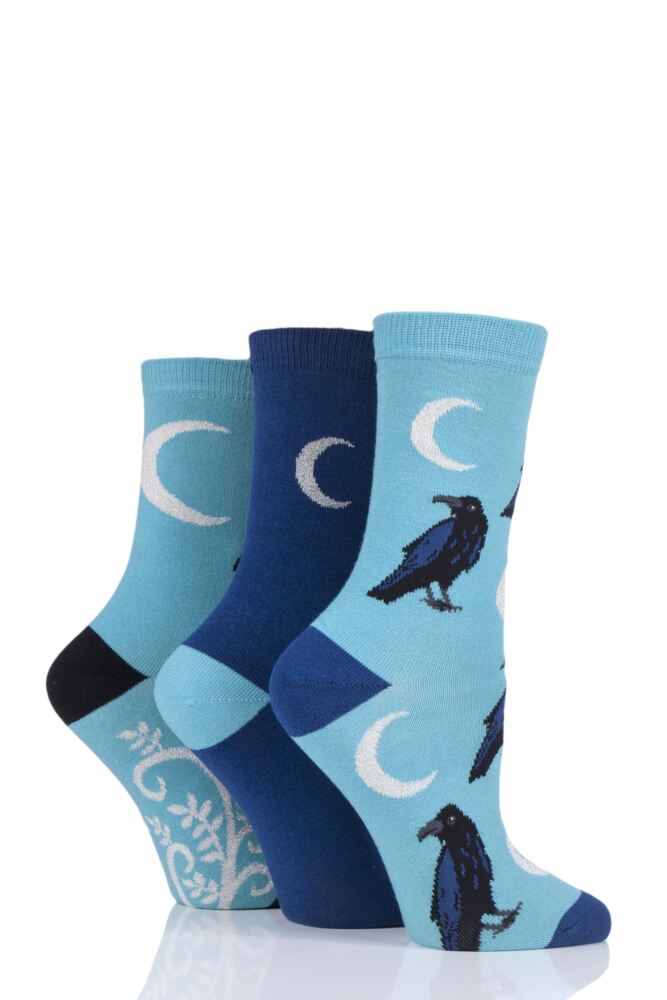 One of the widest true fishnets out there, Silky's Scarlet Whale Net Tights (despite the slightly unflattering name) are a fabulously flirty and retro look that is also very much in vogue again.
Our Price £3.99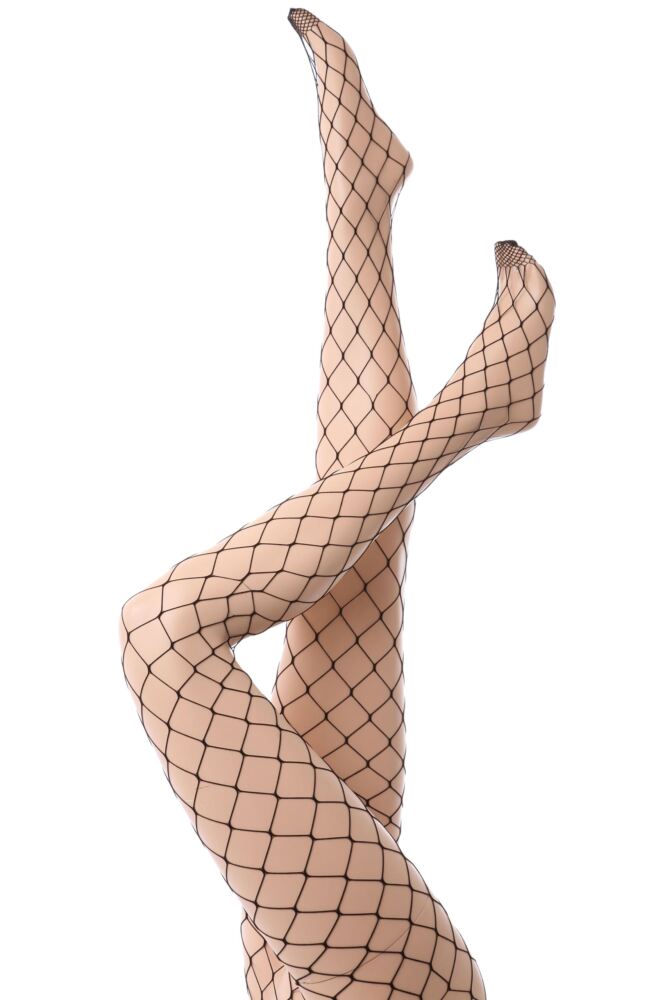 If you love the look of fishnet, but hate the feel of the standard weave, get yourself a pair of Jonathan Aston Micronet Tights, with their extra small, extra comfortable fishnet, woven in soft polyamide.
Our Price £9.99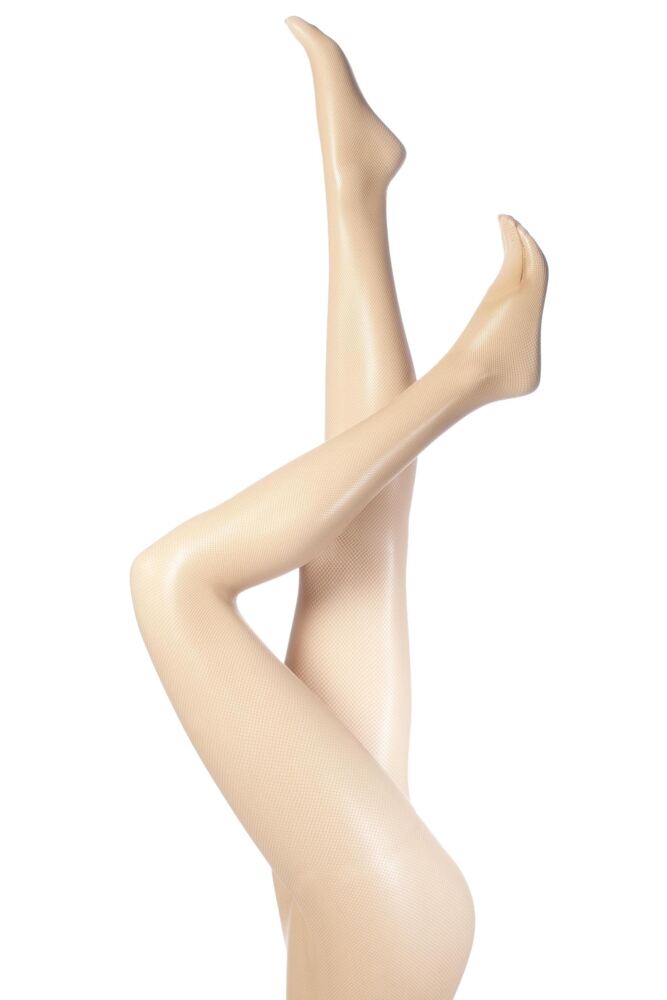 Gloriously, defiantly different and absolutely out of the ordinary, Trasperenze Allen Leather Look Lace Top Hold Ups are dramatic, edgy and unique. These Italian designed and manufactured hold up stockings are full leather effect, almost like thigh boots, but closer-fitting and with lacy detail top bands.
Our Price £24.99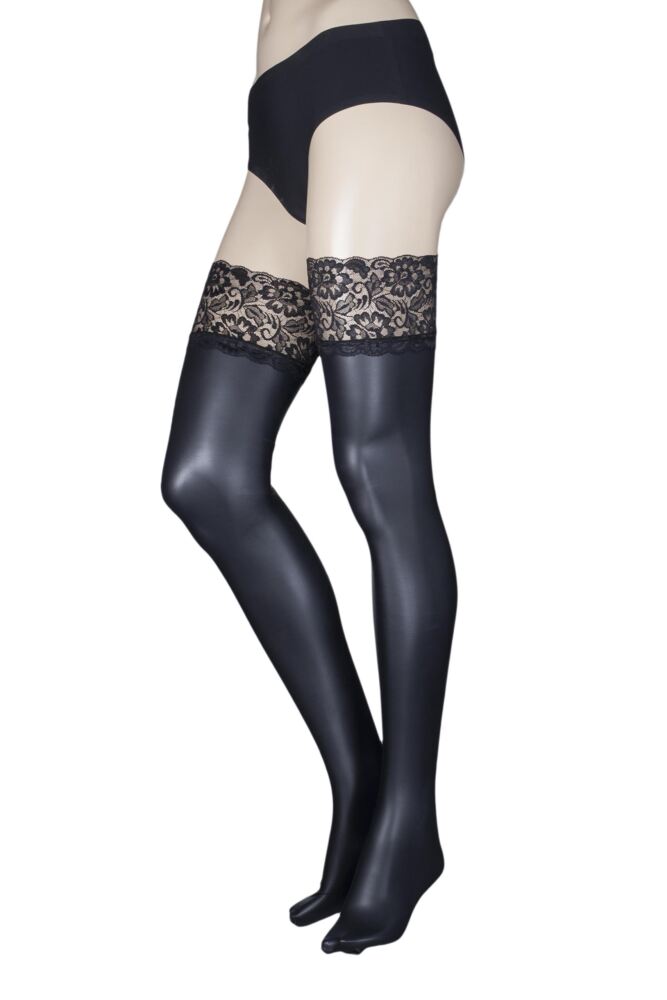 The socks that fans of the science fiction/horror 80s-era Netflix series have been clamouring for, these Stance Stranger Things Socks are decorated with the show's logo in red on black, and while not exactly from the Upside Down, they do run vertically down the leg.
Our Price £14.99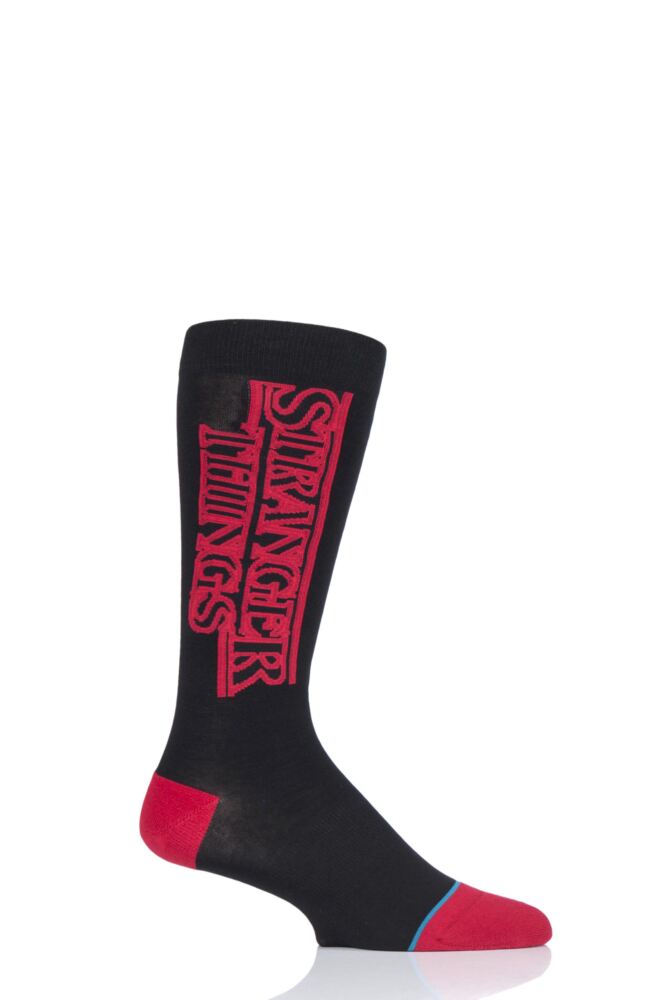 When we were trying to predict who would be featured in Stance's Legends of Horror sock series, the villainous Mr Kruger was right up there in our picks (we were a bit off with Olaf from Frozen though!) These cotton rich Stance A Nightmare on Elm Street Freddy Socks show a graphic interpretation of a classic Freddy image, beckoning with his knifed gloves.
Our Price £14.99