Heavenly Hair | 20% off HQhair this Weekend | Free Next Day Delivery
Happy Friday!
This weekend at HQhair we have some fantastic offers including savings of up to 20% off across site! Not only this buht we have some great new products landing on site, offers on top brands and with free next day delivery available until 9pm (including on Sunday), HQhair is a fantastic place to shop for all your beauty needs this weekend! 
If you are interested in working more closely with HQhair please get in touch withMarthe.Berlin@affiliatewindow.com to discuss Q4 opportunities!

Brand New This Weekend!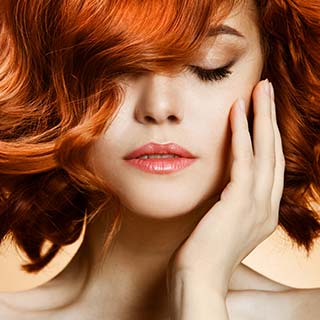 Spend big, save bigger this weekend…
Get 10% off when you spend £30.
Code: 10SEPT30
Deeplink:
http://www.awin1.com/cread.php?awinmid=3337&awinaffid=!!!id!!!&clickref=&p=http%3A%2F%2Fwww.hqhair.com%2Fhealth-beauty%2Foffers%2Fweekend-offer.list
Valid until 16th September
Get 15% off when you spend £50. 
Code: 15SEPT50
Deeplink:
http://www.awin1.com/cread.php?awinmid=3337&awinaffid=!!!id!!!&clickref=&p=http%3A%2F%2Fwww.hqhair.com%2Fhealth-beauty%2Foffers%2Fweekend-offer.list
Valid until 16th September
Get 20% off when you spend £75. 
Code: 20SEPT75
Deeplink:
http://www.awin1.com/cread.php?awinmid=3337&awinaffid=!!!id!!!&clickref=&p=http%3A%2F%2Fwww.hqhair.com%2Fhealth-beauty%2Foffers%2Fweekend-offer.list
Valid until 16th September
Haircare Offers We Love

25% off Kerastase plus free cosmetics mirror when you buy 2 or more products
Deeplink:
http://www.awin1.com/cread.php?awinmid=3337&awinaffid=!!!id!!!&clickref=&p=http%3A%2F%2Fwww.hqhair.com%2Fhealth-beauty%2Fbrands%2Fkerastase.list
Valid until 16th September
Heavenly Hair – New – Cloud nine white touch & free gift
Deeplink:
http://www.awin1.com/cread.php?awinmid=3337&awinaffid=!!!id!!!&clickref=&p=http%3A%2F%2Fwww.hqhair.com%2Fhealth-beauty%2Fbrands%2Fcloud-nine.list
Valid until 16th September
Up to 30% off Redken
Deeplink:
http://www.awin1.com/cread.php?awinmid=3337&awinaffid=!!!id!!!&clickref=&p=http%3A%2F%2Fwww.hqhair.com%2Fhealth-beauty%2Fbrands%2Fredken.list
Valid until 16th September
Free Paul Mitchell brush when you buy two or more
Code:
http://www.awin1.com/cread.php?awinmid=3337&awinaffid=!!!id!!!&clickref=&p=http%3A%2F%2Fwww.hqhair.com%2Fhealth-beauty%2Fbrands%2Fpaul-mitchell.list
Valid until 16th September
Skincare Offers we Love

New - Welcome the Foreo ISSA
Deeplink:
http://www.awin1.com/cread.php?awinmid=3337&awinaffid=!!!id!!!&clickref=&p=http%3A%2F%2Fwww.hqhair.com%2Fhealth-beauty%2Fbrands%2Fforeo.list
Valid until 16th September
30% off Glamglow
Deeplink:
http://www.awin1.com/cread.php?awinmid=3337&awinaffid=!!!id!!!&clickref=&p=http%3A%2F%2Fwww.hqhair.com%2Fhealth-beauty%2Fbrands%2Fglamglow.list
Valid until 16th September
Skincare steals – Up to 70% off our top Skincare value sets
Deeplink:
http://www.awin1.com/cread.php?awinmid=3337&awinaffid=!!!id!!!&clickref=&p=http%3A%2F%2Fwww.hqhair.com%2Fhealth-beauty%2Foffers%2Fskincare-steals.list
Valid until 16th September
Beauty from the inside – 3 for 2 on Caudalie vinexpert supplements
Deeplink:
http://www.awin1.com/cread.php?awinmid=3337&awinaffid=!!!id!!!&clickref=&p=http%3A%2F%2Fwww.hqhair.com%2Fcaudalie-vinexpert-anti-ageing-supplements-30-caps%2F10349031.html
Valid until 16th September
Don't forget…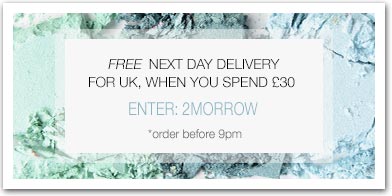 Free Next Day Delivery when you spend £30
Code: 2MORROW
Deeplink:
http://www.awin1.com/cread.php?awinmid=3337&awinaffid=!!!id!!!&clickref=&p=http%3A%2F%2Fwww.hqhair.com%2Fhome.dept
Valid until 16th September
Have a lovely weekend,
Madeleine
and the HQHair Affiliate Team (Part of The Hut Group)
Thehutgroup@affiliatewindow.com
Other related programmes from The Hut Group include:
Look Fantastic 
Beauty Expert
Mankind and more