Heathcote & Ivory: FREE Wild English Lavender Gift Set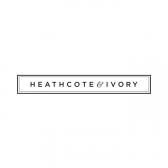 Heathcote & Ivory is currently offering a FREE Wild English Lavender The Classics Gift Set* when you spend £25 or more on site. Simply add to the shopping basket and the discounted will be applied.
URL: http://www.heathcote-ivory.com/wild-english-lavender-the-classics-shower-gel-hand-cream.html
Only while stocks last!
*Offer cannot be used in conjunction with other offers or sale items.
About Heathcote & Ivory
Heathcote & Ivory is a recognised high street brand – you'll find Heathcote & Ivory products in major high street outlets across the country.
Our average order value is £29 and we operate a sliding scale of commission from 5% to 7%. The more sales you help Heathcote & Ivory achieve the more commission you will be entitled to.
Commission rates are as follows:
5% - Monthly Sales Volume £0 - £499
6% - Monthly Sales Volume £500 - £999
7% - Monthly Sales Volume £1,000 +
Cookie Length: 30 Days
Tags: discounts, free gift, Heathcote & Ivory, promotions