---
Hazardous Storage Solutions From ESE Direct
ESE Direct are delighted to bring you their Hazardous Storage range this week. With employee safety being of vital importance, ESE Direct provide a whole host of Hazardous Storage solutions to ensure your team and visitors are as safe as possible by keeping all your flammables materials and acids and alkali's stored away in a secure way. You can also get up to 15% off certain products in this range, so now is a great time to make a purchase. Whilst below we have picked out some product examples from the Hazardous Storage range, the full range can be found by clicking here. 
Seam welded 0.9mm & 1.2mm mild steel construction,
Reinforced doors with 2-point locking - supplied with 2 keys,
Shelves adjustable on 25mm centres & act as a 25mm deep spill tray,
Built-in sump to collect spillage - depth varies between 50-150mm depending on cabinet size.
Our Price £124.02 Ex VAT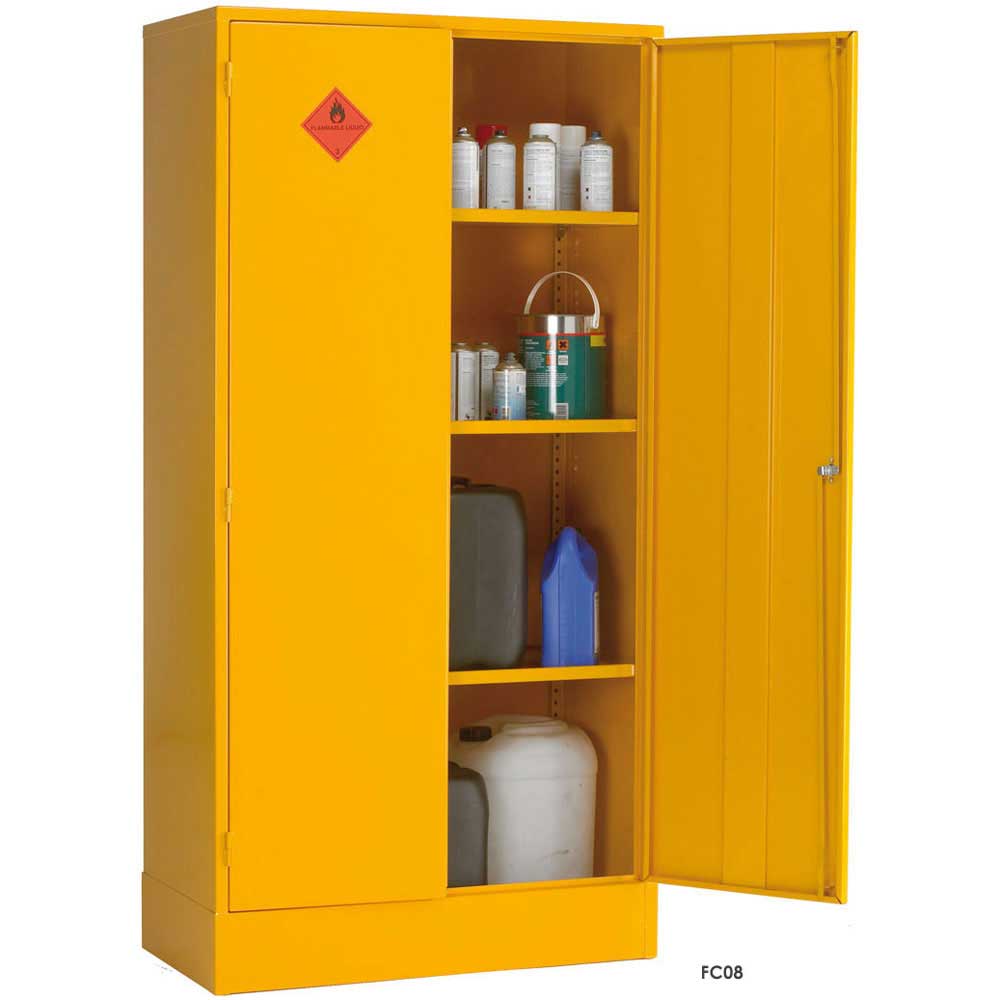 Meets COSHH regulation requirements,
2-point locking doors with flush fitting 'no snag' handles,
Integral liquid tight sump tray for superior spill management,
Hazardous substances warning symbol included,
Adjustable galvanised spill-controlling shelves.
Our Price £107.63 Ex VAT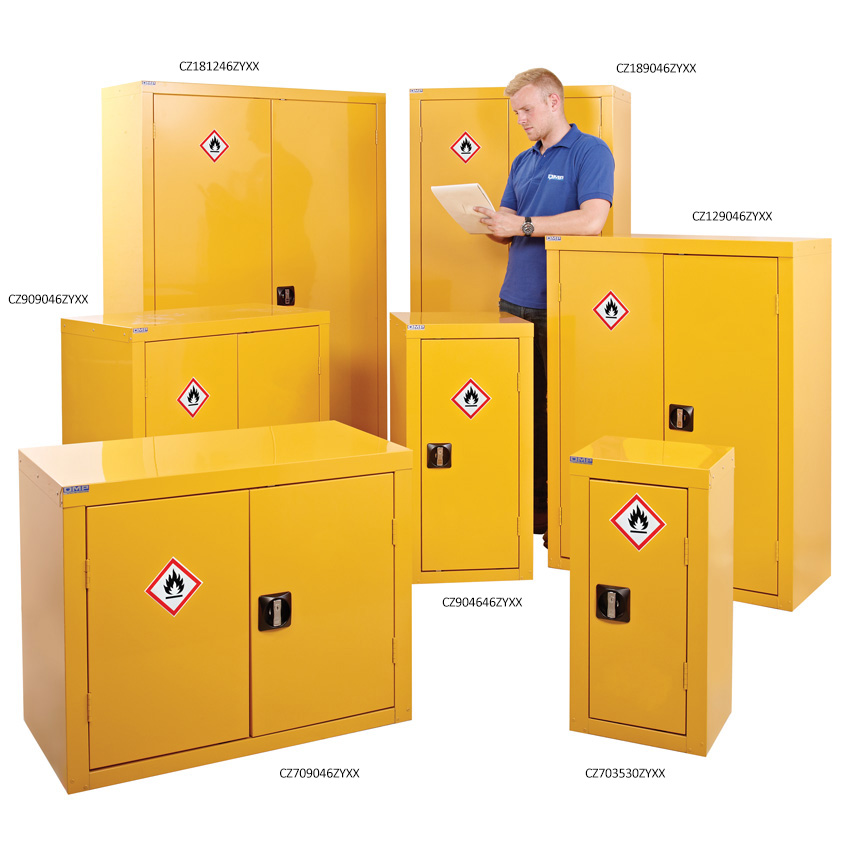 Safe, secure storage of chemicals, paints and hazardous substances as defined by CoSHH guidelines.
Independently assessed to conform to HSG51 and SR24 of the Health and Safety at Work legislation.
All steel construction for long life with low maintenance, and reinforced doors for added security.

Our Price £75.57 Ex VAT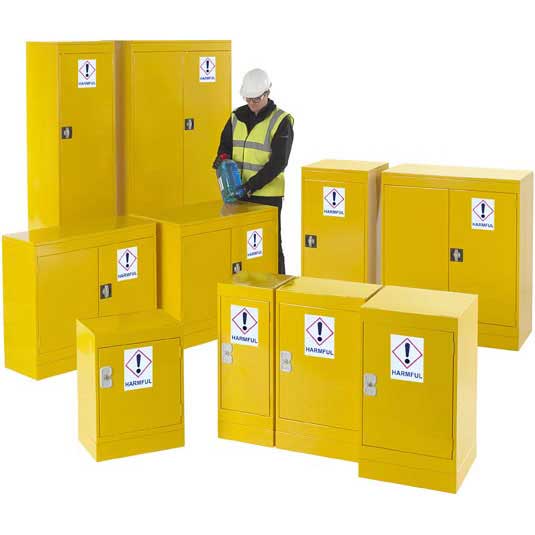 Double lockable doors.
CoSHH compliant.
Hazardous substances warning symbol sign.
1 non perforated fixed shelf.
Fully die-cast flush fitting handle.

Our Price £142.93 Ex VAT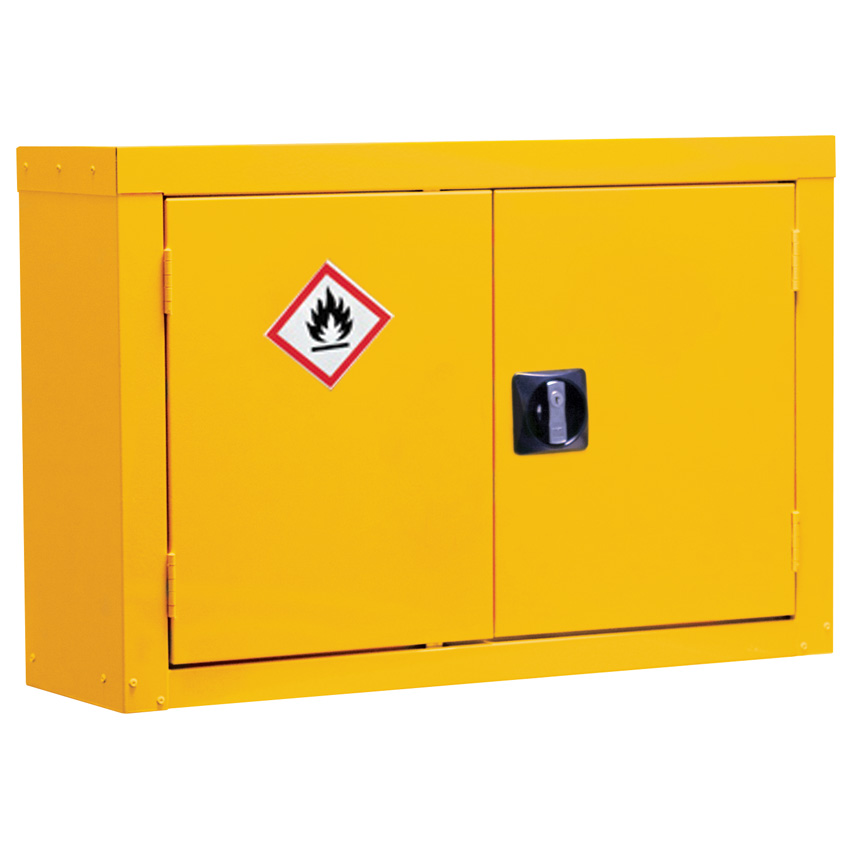 A strong seam-welded mild steel body.
Two-point locking reinforced doors to prevent distortion.
Shelves that can be easily adjusted on 25mm centres and act as a 25mm deep spill tray.
A built-in sump to contain spillages.

Our Price £152.28 Ex VAT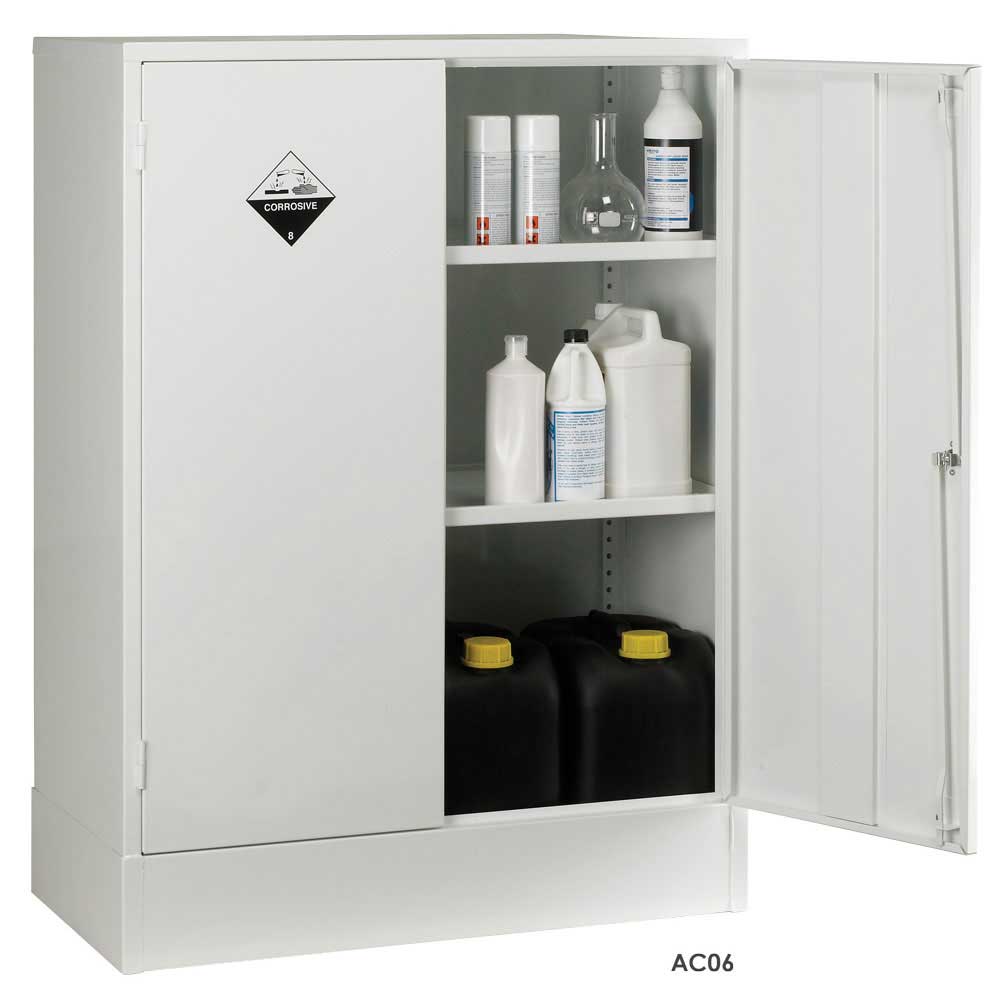 Provides easy storage and portability of hazardous chemicals,
31 litre integral sump capacity,
Base has four lockable swivel castors,
Large diameter rubber tyre wheels for easy handling.

Our Price £253.55 Ex VAT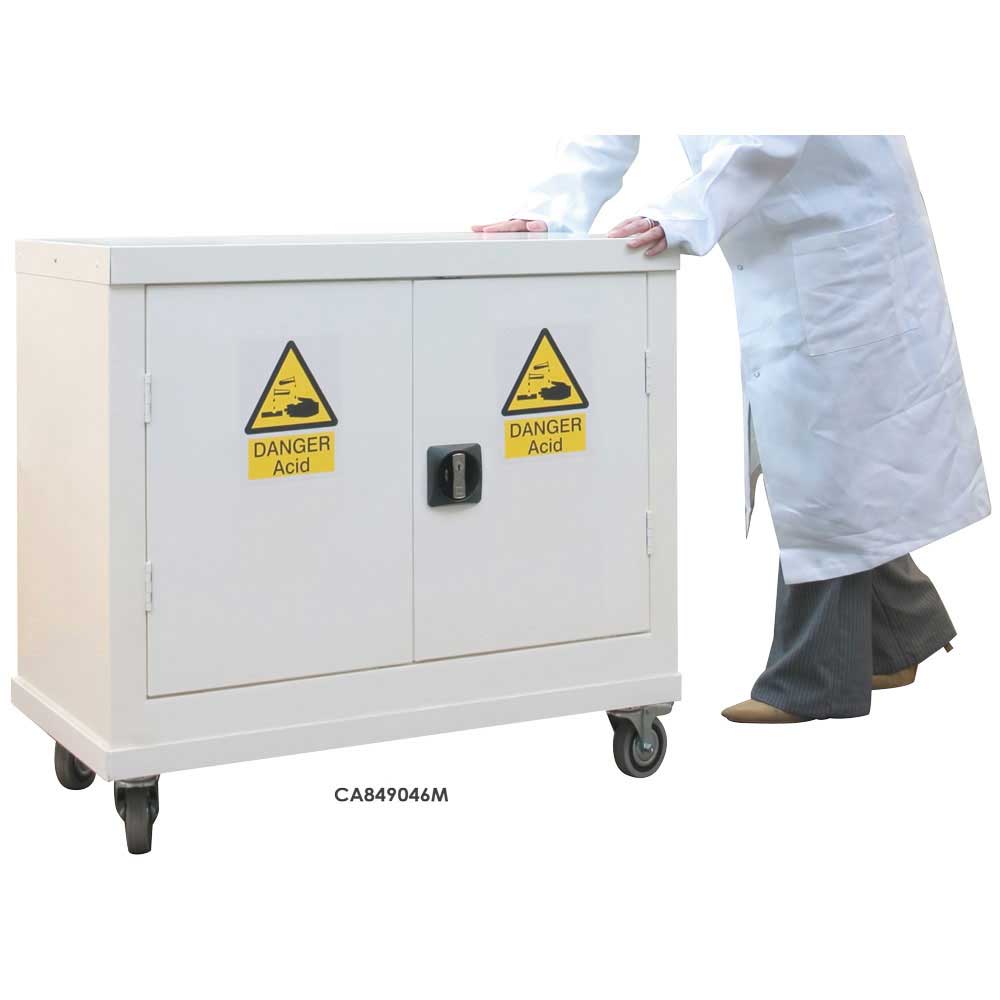 Chemical storage cabinet with 250kg load capacity per shelf,
Durable plastic design - manufactured to a high standard,
125 litre leak proof sump contains any accidental spillages,
Unauthorised access prevented by lockable doors.

Our Price £813.96 Ex VAT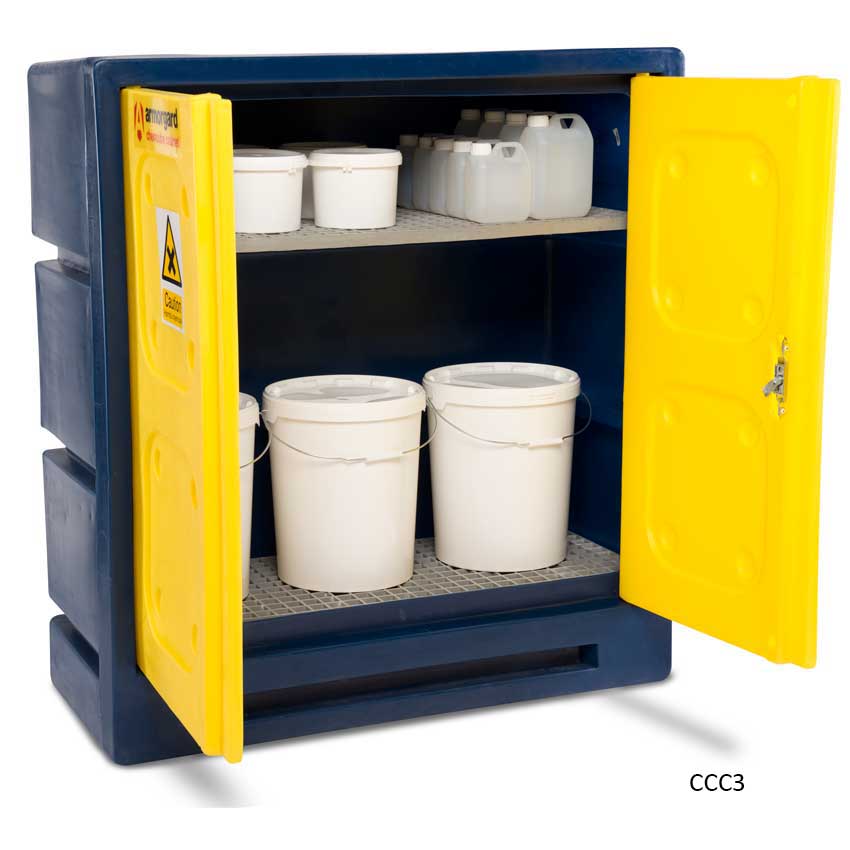 Fully welded and tested sump base to prevent any leakage,
During construction a zinc prima is applied, providing protection from rust and the elements,
A protective, hard wearing powder coated finish is applied as a final coat,
Flame arrestor gauze fitted on all boxes.

Our Price £257.50 Ex VAT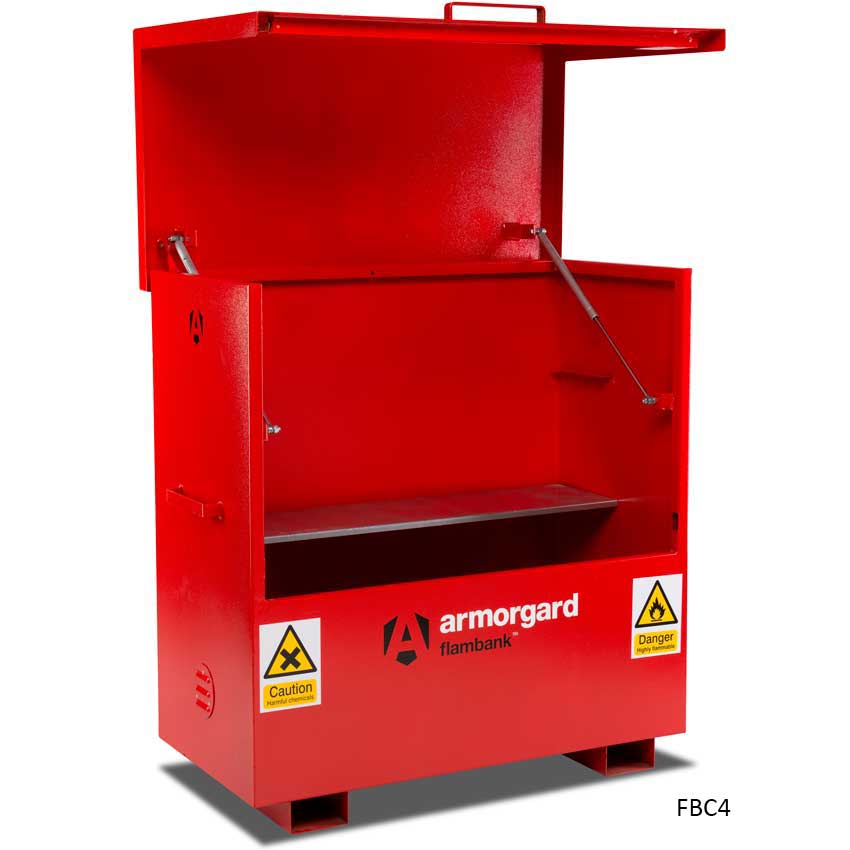 Fully welded and tested sump base to prevent any leakage,
Zinc prima to applied prior to final powder coated finish to provide additional weather and rust protection,
Raised gridded removable deck keeps product above any spillages,
Heavy Duty Doors with 2x 5 lever deadlocks fitted.

Our Price £283.91 Ex VAT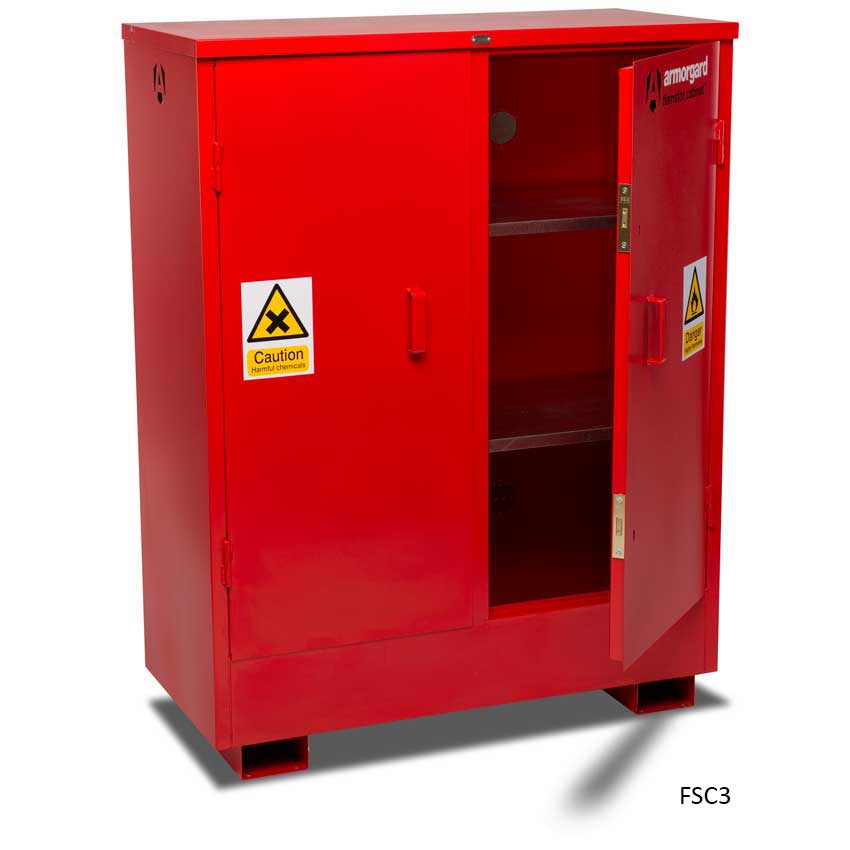 For the secure storage of hazardous substances as demanded by the CoSHH regulations,
Ideal for the storage of pesticides and agrochemicals on building sites, on farms and in factories,
Welded 1.5mm all steel structure provides extra strength,
Seven lever safe lock provides a high level of security.

Our Price £396.20 Ex VAT