Hawes & Curtis New Season Offers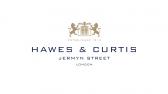 Hawes & Curtis Summer Campaign Offers:
Dear Affiliates,
I hope you are well.
Please see below some great new offers from Hawes & Curtis, it would be great if we could get as many of these as possible on site. In addition if you do have any extra exposure opportunities please let us know.
Menswear:
Formal Shirts 4 for £100 
http://www.awin1.com/cread.php?awinmid=3321&awinaffid=!!!id!!!&clickref=&p=http%3A%2F%2Fwww.hawesandcurtis.co.uk%2Fmenswear%2Fshirts%2Fformal
Oxford Shirts 4 for £100
http://www.awin1.com/cread.php?awinmid=3321&awinaffid=!!!id!!!&clickref=&p=http%3A%2F%2Fwww.hawesandcurtis.co.uk%2Fmenswear%2Fshirts%2Fweekend-collection%3FviewAll%3DTrue
Ties 3 for £66 
http://www.awin1.com/cread.php?awinmid=3321&awinaffid=!!!id!!!&clickref=&p=http%3A%2F%2Fwww.hawesandcurtis.co.uk%2Fmenswear%2Faccessories%2Fties
Curtis casual shirts 2 for £70 
http://www.awin1.com/cread.php?awinmid=3321&awinaffid=!!!id!!!&clickref=&p=http%3A%2F%2Fwww.hawesandcurtis.co.uk%2Fmenswear%2Fshirts%2Fcurtis
Men's trousers and chinos 2 for £70
 http://www.awin1.com/cread.php?awinmid=3321&awinaffid=!!!id!!!&clickref=&p=http%3A%2F%2Fwww.hawesandcurtis.co.uk%2Fmenswear%2Fclothing%2Ftrousers
Men's knitwear 2 for £80
http://www.awin1.com/cread.php?awinmid=3321&awinaffid=!!!id!!!&clickref=&p=http%3A%2F%2Fwww.hawesandcurtis.co.uk%2Fmenswear%2Fclothing%2Fknitwear
http://www.awin1.com/cread.php?awinmid=3321&awinaffid=!!!id!!!&clickref=&p=http%3A%2F%2Fwww.hawesandcurtis.co.uk%2Fmenswear%2Faccessories%2Funderwear
Menswear Sale up to 60% off: 
http://www.awin1.com/cread.php?awinmid=3321&awinaffid=!!!id!!!&clickref=&p=http%3A%2F%2Fwww.hawesandcurtis.co.uk%2Fsale%2Fmens
Womenswear:
Blue Label shirts 3 for £66
http://www.awin1.com/cread.php?awinmid=3321&awinaffid=!!!id!!!&clickref=&p=http%3A%2F%2F%20http%3A%2F%2Fwww.hawesandcurtis.co.uk%2Fwomenswear%2Fshirts%2Fblue-label
Pink Label shirts 2 for £60
http://www.awin1.com/cread.php?awinmid=3321&awinaffid=!!!id!!!&clickref=&p=http%3A%2F%2Fwww.hawesandcurtis.co.uk%2Fwomenswear%2Fshirts%2Fpink-label
Womenswear Sale up to 60% off: 
http://www.awin1.com/cread.php?awinmid=3321&awinaffid=!!!id!!!&clickref=&p=http%3A%2F%2Fwww.hawesandcurtis.co.uk%2Fsale%2Fwomens
Kind Regards
The Hawes & Curtis Affiliate Team