Have a Qwerkity Monday!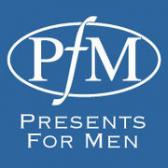 Happy Monday to all our awesome affiliates!
We have a NEW code for February: FAN30 - 30% off in our Fantastic February category.  Current customer favourites from this category are the Elephant Organiser, "Lost Count" Calories Wine Glass and the Dear Barber Hair Care Kit!
You can find the rest of the fab products in this category here:
http://www.qwerkity.com/get-30-off-our-fantastic-february-category!-deptfebaff/?order=
Please remember that the discount code ONLY applies to the above category and across our whole site!
Let me know if you would like any high res images of our products for your affiliate pages and I'll happily ping them over to you!
NOW EARN 15% COMMISSION Our top rate commission is now 15% for new customers. We hope our affiliates will really push our website and products to their own databases to earn a higher commission rate.
New customer – 15% commission
Existing customer – 5% commission
We may amend this new commission structure at any time should it become necessary but will inform our affiliates immediately.
Please note: Cashback & Discount Code affiliates will earn a 5% flat commission (but let's chat to discuss codes, offers and opportunities).
OUR AW PROFILE PAGE:
http://ui.awin.com/merchant-profile/3398
Please don't hesitate to contact me if you have any questions, we are always happy to help! Have a great week!
Laura-Anne Williams
Online Marketing Executive
WEBSITE:
TWITTER:
FACEBOOK:
https://www.facebook.com/qwerkity
YOUTUBE:
http://www.youtube.com/user/presentsformen
BLOG:
Tags: accessories, bitdefender best coupon codes, Clothing, discount, discount code, discounts, essentials, footwear, free delivery, gadgets, garden, gift, gifts, gifts for her, health, holidays, home, incentive, men, offer, presents, presents for men, promo code, promotion, promotions, sale, savings, Shoes, special offers, Summer, travel, voucher, voucher code, voucher codes, women