Hands off, Get your own! MyBag.com newsletter
Welcome to the MyBag.com Weekly Newsletter

This week it's "Hands off and get your own!" as we encourage you to choose your favourite selections
Claim your own exclusive code, free gift or commission increase with MyBag.com - Simply get in touch to claim yours
Top Offers:
15% off (excluding sale items)
Code: SAV3
Valid until 23rd September, 2014
http://www.awin1.com/cread.php?awinmid=3604&awinaffid=!!!id!!!&clickref=&p=http%3A%2F%2Fwww.mybag.com%2Fhome.dept
Get £35 off, when you spend £150
Code: XOTP
Valid until 23rd September, 2014
http://www.awin1.com/cread.php?awinmid=3604&awinaffid=!!!id!!!&clickref=&p=http%3A%2F%2Fwww.mybag.com%2Fhome.dept
Free Next Day Delivery when you spend £70 (available until 9PM)
Code: DEL70
Valid until 23rd December, 2014
http://www.awin1.com/cread.php?awinmid=3604&awinaffid=!!!id!!!&clickref=&p=http%3A%2F%2Fwww.mybag.com%2Fhome.dept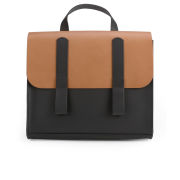 Brand of the moment: Rebecca Minkoff
Playful and colour-plenty, the intricate designs from Rebecca Minkoff are showcased in MyBag's range of Minkoff handbags, wallets and clutch bags. Shop the collection taking Ney York by storm here…..
http://www.awin1.com/cread.php?awinmid=3604&awinaffid=!!!id!!!&clickref=&p=http%3A%2F%2Fwww.mybag.com%2Fbrand%2Frebecca-minkoff.list

Hip and on the street: Paul's Boutique
Motivated by his love of 80s hip hop, Japanese street brands and vintage fashion, Paul Slade decided to create his brand – Paul's Boutique – named after the iconic Beastie Boy album. Paul's Boutique encapsulates the eclectic spirit of London style with customised accessories and statement bags.
http://www.awin1.com/cread.php?awinmid=3604&awinaffid=!!!id!!!&clickref=&p=http%3A%2F%2Fwww.mybag.com%2Fbrand%2Fpaul-s-boutique.list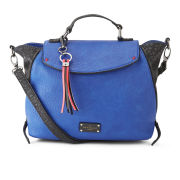 New In: The Kardashian Kollection jewellery has landed at MyBag!
Shop the Kardashian Kollection jewellery for this season's on-trend costume jewellery from the heavily style reputed, Kourtney, Kim and Khloe Kardashian. Mimic the sister's style with all-occasion statement jewels that will see you stylishly from the office to the bar and anywhere in between! We've put together our edit of our favourite Kardashian Kollection picks here…
http://www.awin1.com/cread.php?awinmid=3604&awinaffid=!!!id!!!&clickref=&p=http%3A%2F%2Fwww.mybag.com%2Fbrand%2Fkardashian-collection.list
Brand Boutique
Visit our brand pages to stay in the know on all things MyBag.com – Discover great designers like Nica, Tommy Hilfiger, Grafea, Ted Baker, The Cambridge Satchel Co. and more
http://www.awin1.com/cread.php?awinmid=3604&awinaffid=!!!id!!!&clickref=&p=http%3A%2F%2Fwww.mybag.com%2Fbrand.dept
Plus Visit our Blog for more news, reviews and content http://www.mybag.com/blog/
Thanks,
The Mybag Affiliate Team (Part of The Hut Group)
Thehutgroup@affiliatewindow.com
Other related programmes from The Hut Group include:
All Sole | The Hut | Coggles | Preloved | More