---
Hand Sanitiser & Stations Available at Slingsby
Hand Sanitiser & Stations Available at Slingsby.
Keep the workplace sanitised and ensure the health and safety of workers with the range of hand sanitiser and stations available, ranging from 5L hand sanitising refills to sanitiser wall mounts.
Click here to find out more.
A high quality replenishing cream, which contains lipids to recondition the skin during and at the end of a working day. A viscous, pink lotion with a subtle fragrance. Suitable for use on all skin types. 6 x 300ml.
Our Price £14.99
Used daily in the NHS. Compatible with our 5L Child friendly hand sanitising solution. Supplied with wall fixings. Dimensions: H x W x D: 275 x 116 x 132mm. Facility tested for 10 years.
Our Price £20.79
Kills up to 99.9999% of germs in 30 seconds. Effectively kills salmonella and C-Diff the fecal bug. Virucidal, sporicidal, fungicidal and bactericidal, with 6 Hour protection. Wild Cherry fragrance (allergen free). Made in the UK. 1 x 5Litres.
Our Price £25.99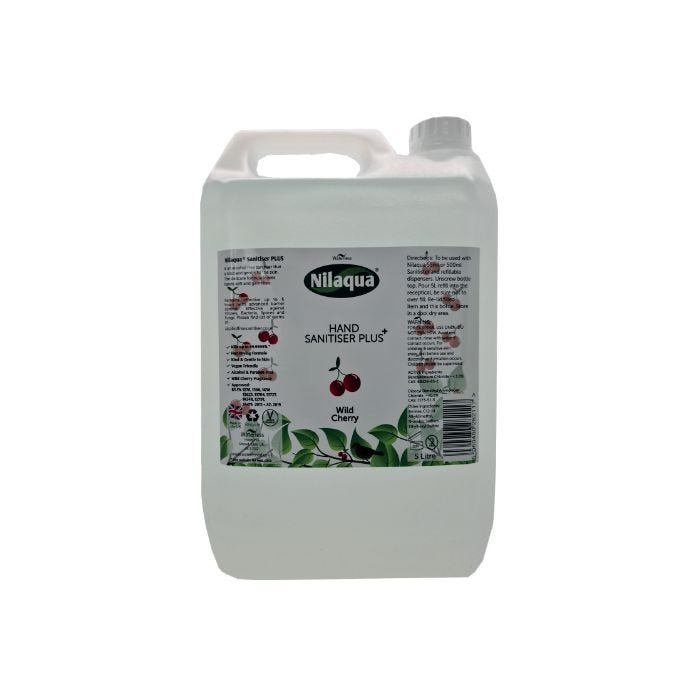 As seen in the NHS, our sanitiser for little hands kills up to 99.9999% of bacteria in just 30 seconds, whilst remaining non flammable on little lungs and non abrasive to hands. Alcohol & Paraben free, no need to rinse. Tested food safe & skin safe, suitable for all skin types, including children. Non flammable, non-toxic and non-skin drying. 6 hour protection. Vegan friendly, cruelty free and water based. Made in the UK. Available in two sizes of 55ml for little hands on the go or 5L which is ideal for hand sanitizing dispenser's and refilling.
Our Price From £2.59
Compatible with 418504. Simply affix to wall using screw fixings (not provided). For plasterboard or stud walls, you will need specialist fixings.
Our Price £11.99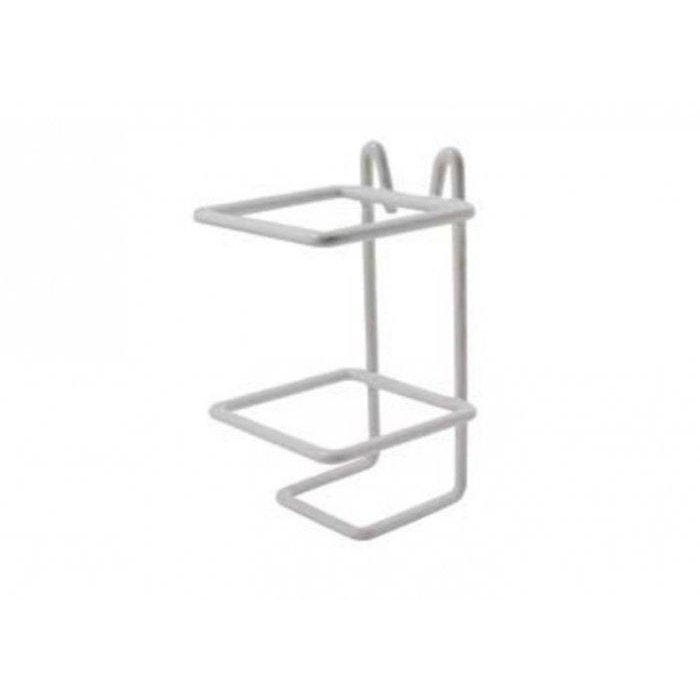 Easy to refill. Suitable for use with liquid soap or alcohol based sanitiser. H x W x D: 210 x 140 x 90 mm. Weight: 0.30kg.
Our Price £25.99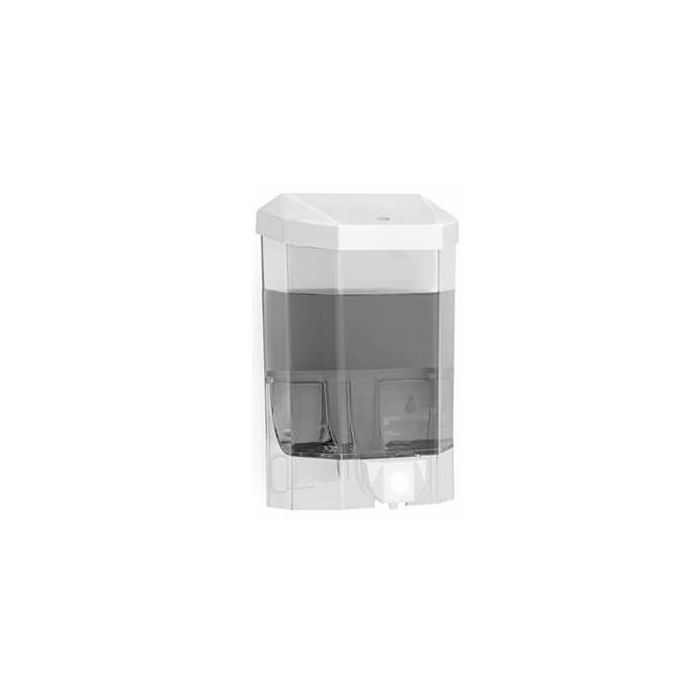 Automatic wall mounted dispenser with instruction board. Ultra-strong double-sided tape for wall mounting. Compact slimline design, non-intrusive. Bulk fill with either hand soap or sanitising gel. Dimensions: W x H 400 x 500mm. Dispenser: Premium aluminium & plastic composite (Dibond). Waterproof backboard. Batteries: x 4 C (Not included)
Our Price £104.00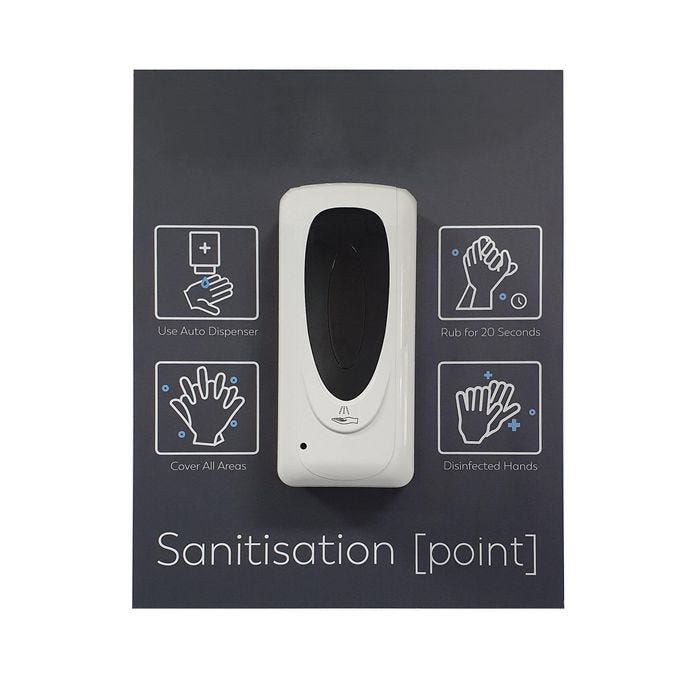 Ideal for entrances, receptions or medical and food preparation areas. Magnetic wall fixing (other fixings available). Includes 450ml empty bottle with pump which can be refilled again and again with your choice of hand sanitiser gel, saving on indvidual purchases and reducing waste.
Our Price £34.99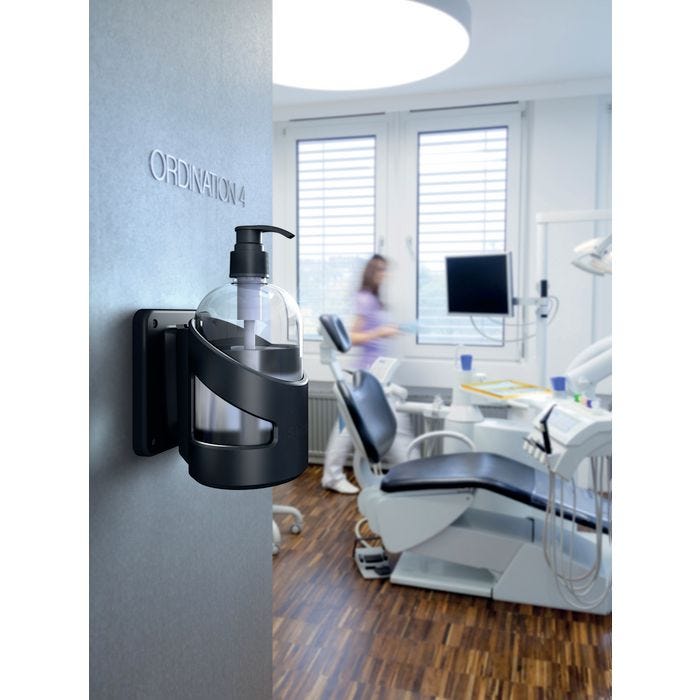 Automatic free standing dispenser stand. Compact slim line design, non-intrusive. Fill with either hand sanitising gel or liquid soap. Dimensions: H x W x D: 1610 x 400 x 400mm. Dispenser: premium aluminium & plastic composite (Dibond). Waterproof backboard. Batteries: 4C (Not included)
Our Price £165.00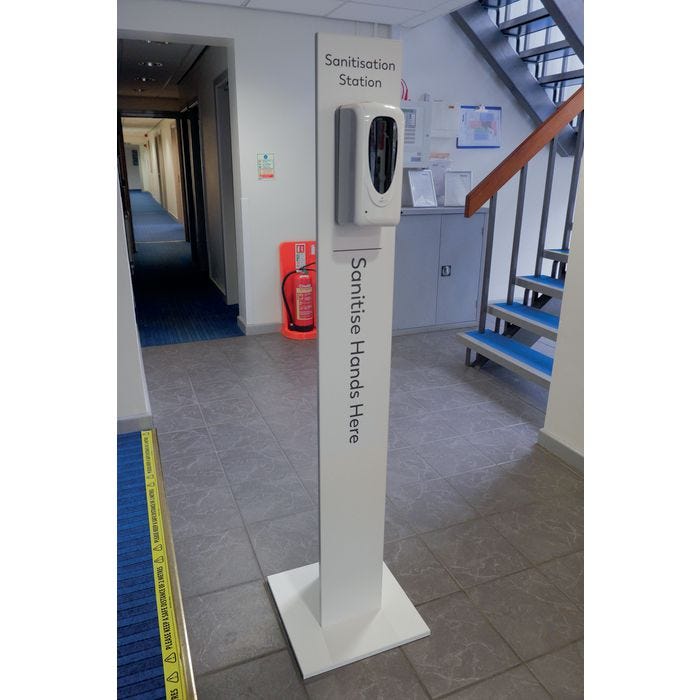 Ideal for creating a portable standalone dispenser for hand sanitiser. Station includes a Skipper dummy unit on post and base with fillable hand sanistiser pump bottle and bracket and sign holder to add your own safety or sanitiser sign.
Our Price £129.00