---
This hamper has few ingredients, but - oh - those it has are good! How does salted toffee truffles, chocolate covered strawberries and Belgian chocolates grab you? A decadent selection for the sweetest of tooth

Our Price £39.99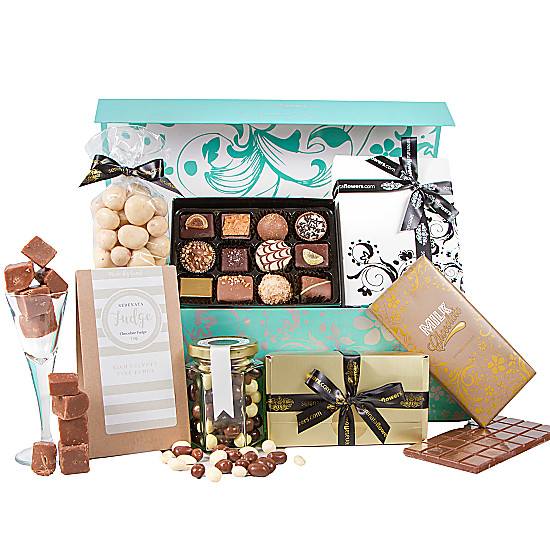 Cuddly teddy soft and sweet Beautiful roses, standing proud and elite Nutty nibbles and a chocolate treat That's what a 'Happy Days' are made of. Whatever the age, Whatever the occasion

Our Price £29.99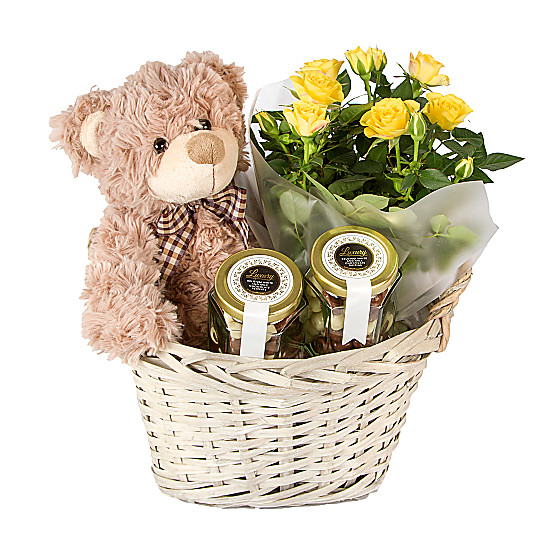 Oh, we do like a bit of decadence and what could be more extravagant than a fine red wine and hand waxed cheeses? Then how about some awfully posh pork scratchings? Oh, go on then!
RRP £34.99
Our Price £29.99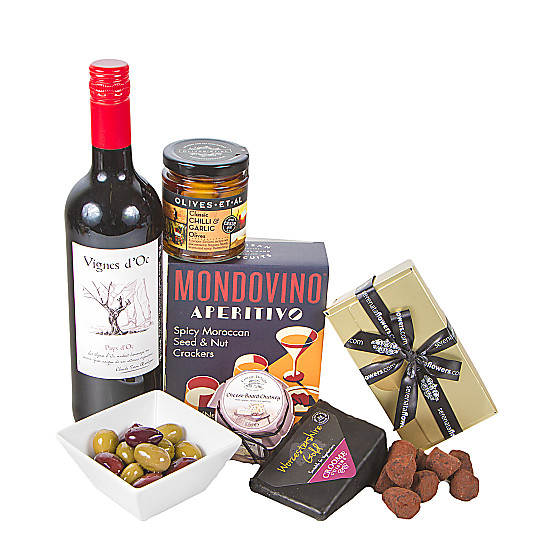 This fabulous selection is as sweet as it is savoury with cranberry crunch biscuits, velvety praline chocolates, Stilton cheese and chilli and garlic olives. The perfect gift for foodies with a sweet tooth.

RRP £69.99
Our Price £59.99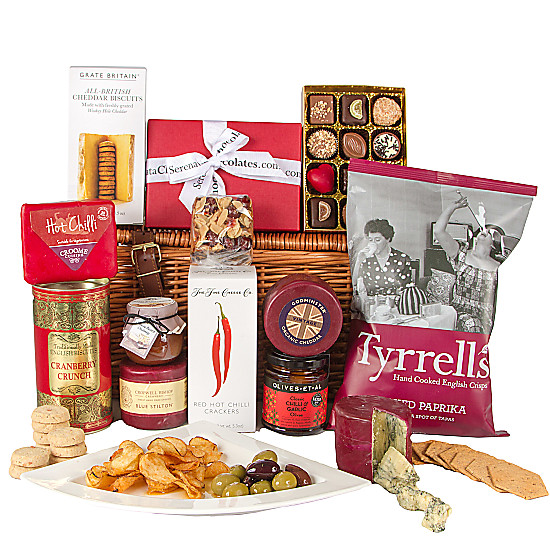 Here's a special treat for somebody amazing, a pretty pink rose, a crisp and fruity bottle of rose wine and gorgeously scented rose petal hand cream, made with 20 percent shea butter for wonderfully soft hands.
RRP £39.99
Our Price £34.99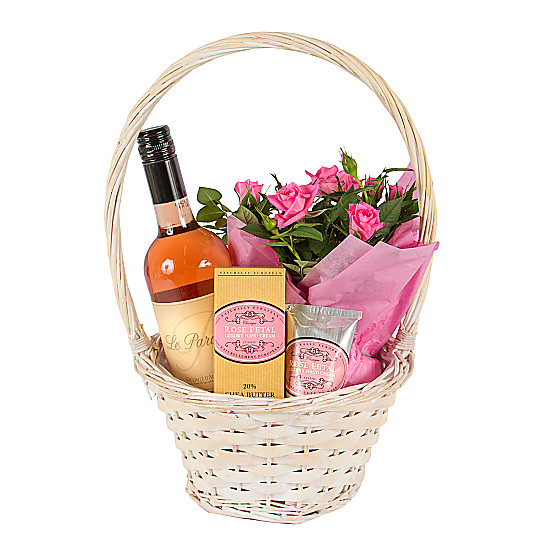 Wine snobs cover your ears now! It's official, ale is a better match for cheese. It's elegant maltiness complements the creamy texture and fullness of cheese, unlike wine whose acidity quickly washes away the coating from the tongue, ale nurtures the flavour producing an interesting array of taste sensations.

Our Price £34.99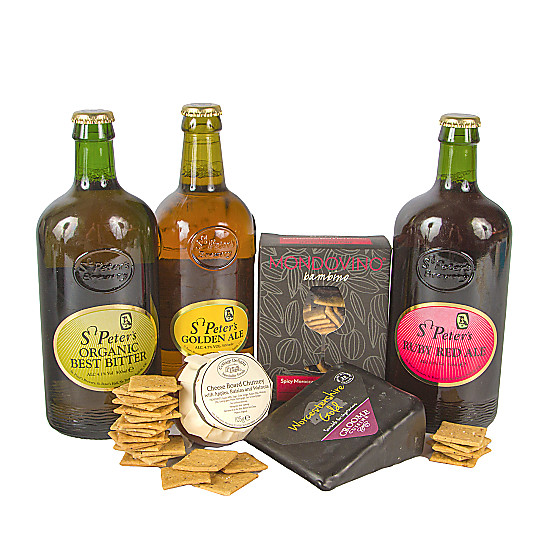 From North to South, from East to West, We hunted far and wide, to find the best, From Gran Riserva to Asahi Black, these are premium beers, from off the beaten track, And as man can't live on beer alone, We've added some nibbles that are in the manly zone!

Our Price £49.99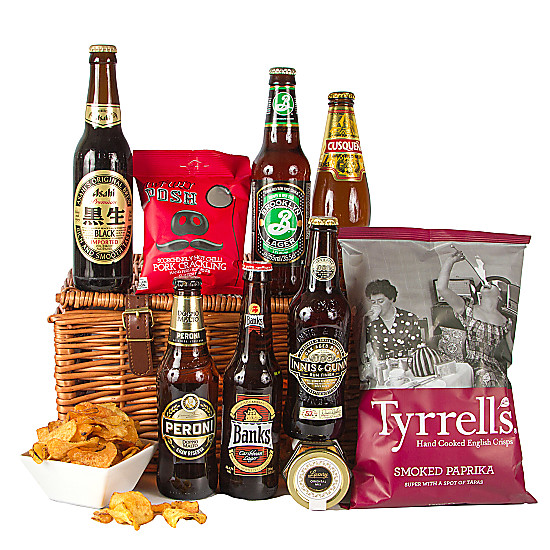 It's not a girls birthday every day of the year so when it is make sure everyone knows about it by sending her an amazing gift, that screams happy birthday, something just a little bit amazing like this!

Our Price £59.99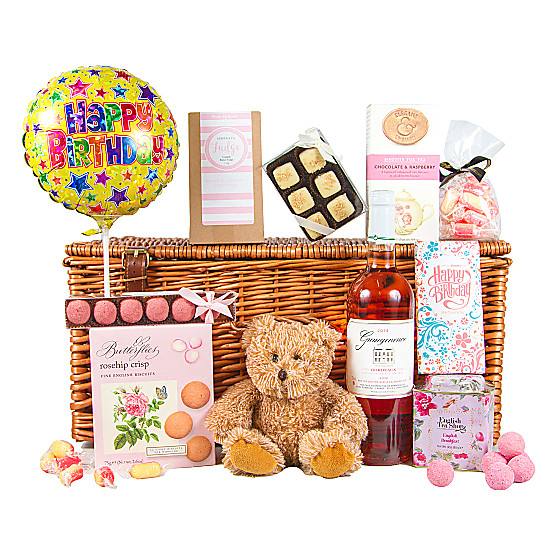 Treat your special someone to this super cute gift, a sweet way to just say 'I Heart U'.... with yummy chocolate!

Our Price £24.99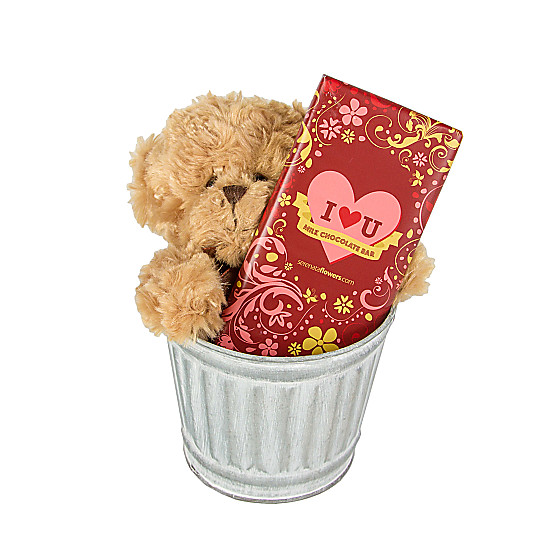 When you are all out of ideas, you won't go wrong with this classy combo of classic champers and luxury Belgian Chocolates. Whoever said it was the thought that counts clearly has never had such a scrumptious present as this!

Our Price £49.99