Hallmark Hotels Increased Commission At Select Locations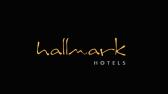 Hi publishers,
We hope you are all well.
From now to the 19th of Sept, Hallmark Hotels have increased commissions to 8% for all valid bookings made at: Hallmark Hotel Chester The Queen, Hallmark Hotel Cambridge, Hallmark Hotel Stratford-Upon-Avon The Welcombe, Hallmark Hotel Derby Midland, Hallmark Manchester Airport & Hallmark Hotel Glasgow.
If you wish to promote these locations, please get in touch with the team at affiliates@eqtr.com, we are open to any of your campaign suggestions and if you are needing any copy or creative to assist with your marketing, do not hesitate to let us know and we can send you some location-specific assets.
When linking to these locations, please use the below URLs and remember to change !!!id!!! to your AWin ID.
https://www.awin1.com/cread.php?awinmid=15326&awinaffid=!!!id!!!&p=%5B%5Bhttps%3A%2F%2Fwww.hallmarkhotels.co.uk%2Fhotels%2Fhallmark-hotel-chester-the-queen%2F%5D%5D
https://www.awin1.com/cread.php?awinmid=15326&awinaffid=!!!id!!!&p=%5B%5Bhttps%3A%2F%2Fwww.hallmarkhotels.co.uk%2Fhotels%2Fhallmark-hotel-cambridge%2F%5D%5D
https://www.awin1.com/cread.php?awinmid=15326&awinaffid=!!!id!!!&p=%5B%5Bhttps%3A%2F%2Fwww.hallmarkhotels.co.uk%2Fhotels%2Fhallmark-hotel-stratford-upon-avon-the-welcombe%2F%5D%5D
https://www.awin1.com/cread.php?awinmid=15326&awinaffid=!!!id!!!&p=%5B%5Bhttps%3A%2F%2Fwww.hallmarkhotels.co.uk%2Fhotels%2Fhallmark-hotel-derby-midland%2F%5D%5D
https://www.awin1.com/cread.php?awinmid=15326&awinaffid=!!!id!!!&p=%5B%5Bhttps%3A%2F%2Fwww.hallmarkhotels.co.uk%2Fhotels%2Fhallmark-hotel-manchester-airport%2F%5D%5D
https://www.awin1.com/cread.php?awinmid=15326&awinaffid=!!!id!!!&p=%5B%5Bhttps%3A%2F%2Fwww.hallmarkhotels.co.uk%2Fhotels%2Fhallmark-hotel-glasgow%2F%5D%5D
cheers,
Ross Bowers
Affiliate Manager
ross.bowers@eqtr.com