Hallmark Hotels - Autumn Breaks 2019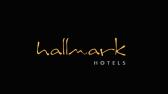 Hi publishers,
We hope you are all well.
This week, Hallmark Hotels have launched a fantastic Autumn Breaks offer - room packages from £29 at any of Hallmark's 26 UK locations.
Hallmark's hotel portfolio really has something for everyone, with a mix of scenic, health, golf, family and shopping experiences.
Remember, as a partnered Hallmark publisher, you will receive 6% commission on all valid bookings made.
If you wish to promote this great offer, please get in touch with the team at affiliates@eqtr.com with your campaign suggestions and we can help get you set up.
When promoting this offer, please use the below link for your promotions and remember to change !!!id!!! to your publisher ID
https://www.awin1.com/cread.php?awinmid=15326&awinaffid=!!!id!!!&p=%5B%5Bhttps%3A%2F%2Fwww.hallmarkhotels.co.uk%2Fspecial-offers%2Fautumn-breaks-2019%2F%5D%5D
cheers,
Ross Bowers
Affiliate Manager
ross.bowers@eqtr.com