---
Half Price Standard Delivery! Was £3.99, Now £1.99 at Chemist Direct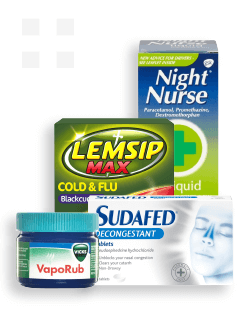 Half Price Standard Delivery! Was £3.99, Now £1.99 at Chemist Direct.
Don't miss out on this great offer. With half price delivery, it's the perfect time to grab a January deal for yourself, your friends or family.
T&C's - You must select standard delivery to get if for half price. Discount applied at checkout. One use only. UK only.
Hurry - Offer ends - Midnight 25/01/2021.
Click here to find out more.
Aquafresh Advance Kids Toothpaste 9-12 Years, delivers fluoride into the enamel of new teeth whilst having a low abrasivity. Flights plaque, yet gentle on teeth.
Was £1.99 Now £1.49

Wipe down hands and surfaces with these gentle soft feeling anti-bacterial wipes. Lightweight and easy to carry, perfect when you are travelling about. Dermatologically tested. Kills 99.9% of Bacteria and Viruses including Coronavirus.
Our Price £1.49

Achieve healthy teeth and gums with Euthymol Original Toothpaste.
Our Price £2.19

Viroguard Antibacterial Hand Sanitiser kills 99.9% of bacteria. Made with 70% Alcohol. Handy travel size bottle ideal for use out and about.
Was £1.40 Now £0.99

Steroplast Clip-on Hand Sanitiser is a alcohol hand rub that ensures your hands are kept clean, preventing the spread of infection. Clipped to your pocket or belt, it won't leak when it's upside down.
Was £3.99 Now £1.60

TENA Discreet Extra Plus are soft, comfortable towels which offer fast, efficient absorbency and give you the ultimate feeling of protection, so you feel instantly dry and comfortable leaving you feeling confident and fresh all day. Contains 6 x 8 pads (48 pads)
Our Price £13.65

Super strong and pleasantly soft. Packed in a handy, compact box.
Our Price £22.49

TENA Discreet Maxi Nights are designed to provide you with a dry and peaceful night's sleep. Specially designed with a wider back and TENA's Triple Protection. Dermatologically tested. Contains 6 x 6 pads (36 pads)
Our Price £14.20

The fast-acting, easy-dry Clinell Hand Sanitising Gel 50ml contains 70% alcohol to instantly sanitises hands without need for soap and water. The skin-friendly, moisturising formula leaves hands clean with no stickiness.
Was £1.59 Now £1.19

Easily create curls or waves at home with Schwarzkopf Poly Style Conditioning Foam Perm for Normal hair. This long lasting perm is made to protect the hair during application and it comes with a rich, caring conditioner to strengthen your hair after perming.
Our Price £6.39