Half Price Delivery! Was £3.99, Now £1.99 at Chemist Direct
---
Half Price Delivery! Was £3.99, Now £1.99 at Chemist Direct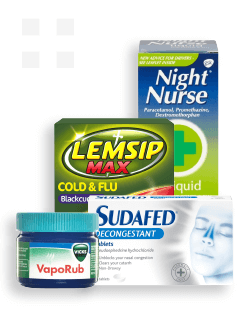 Half Price Delivery! Was £3.99, Now £1.99 at Chemist Direct.
Don't miss out on this great offer. With half price delivery, it's the perfect time to grab a Christmas deal for yourself, your friends or family.
Hurry - Offer ends - Midnight 11/12/2020.
Click here to find out more.
Otrivine Adult Metered Dose Nasal Spray delivers an exact dose of medicated spray inside the nose to help relieve nasal congestion associated with sinusitis.
Was £3.69 Now £2.77

Tackle the symptoms of cold and flu, with Beechams Powders. Containing Asprin and Caffeine to relieve pain so you can carry on with your day. Beechams - Bossing colds since 1926.
Was £3.75 Now £3.00

Otrivine Congestion Relief 0.1% Nasal Spray helps to clear your nose and help with related allergy symptoms.
Was £4.79 Now £3.59

Lemsip Max Cold & Flu Lemon Sachets provides relief of the symptoms of heavy colds and influenza, including relief of aches and pains, nasal congestion, sore throat, headache and fever.
Was £4.69 Now £3.50

Strepsils Extra Triple Action Blackcurrant Lozenges contain Hexylresorcinol, an active and effective antiseptic ingredient.
Was £4.99 Now £4.00

Lemsip Cough For Dry Cough & Sore Throat is the symptomatic relief of dry tickly coughs and sore throats. Dual relief. Deeply soothing.
Was £7.99 Now £4.00

Get relief from mucus and cattarh, with a solution from Lemsip.
Was £7.99 Now £4.00

Nurofen For Children Cold Pain and Fever Relief Orange Flavour delivers gentle, effective relief from cold, flu and feverish symptoms
Was £3.99 Now £2.99

Buttercup Original Cough Syrup is a natural, non-drowsy cough syrup that provides soothing relief for coughs, colds and sore throats. It is suitable for adults and children over the age of 12.
Was £5.99 Now £3.95

Buttercup Bronchostop Cough Pastilles are convenient, on-the-go pastilles traditionally used to relieve any cough. Made with thyme herb extract. Non-drowsy.
Was £9.99 Now £6.59