Half Price Bird Food Collections with Free Delivery!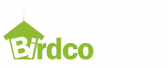 Merchant ID: 4395
Merchant Name: Bird-Food
Offer: Half Price Collections with Free Delivery
Code: AFLHALF
Start Date: 06/12/2012
End Date: 01/01/2013
Deep Link: http://www.awin1.com/cread.php?awinmid=4395&awinaffid=!!!id!!!&clickref=&p=http%3A%2F%2Fwww.bird-food.co.uk%2Fs%2Fcat-wfc%2F%3FMedia%3DAFLHALF%26utm_source%3Dawin%26utm_medium%3Dawin%26utm_campaign%3Dhalf%252Bprice
Offer Description:
Choosing the right bird foods to put out in your garden is not the easiest decision to make, which is why these fantastic collections we have put together are so popular!
We have hand-picked a mixture of products that will attract a whole host of birds to your garden.
With 7 collections to choose from, ranging in price from £9.99 to £39.99, there are collections suitable for
beginners right up to the biggest bird enthusiasts out there.
These exclusive collections really are unbelievable value and are all currently half price or better!
Customers do not need to enter a code, the link will take them straight to the category page where they can browse
and purchase the collection of their choice.
Below is some more information about the collections...
Love Wildlife Winter Value Collection - £9.99
The Love Wildlife Value Collection is without doubt the best selection of bird food you can purchase for under £10!
The collection is filled with all the favourite and essential foods that will attract the best of the British wildlife to your
garden all year round.
Collection contains:
Wild Bird Seed Block
Seed and Suet Cookie
Suet Block Mealworm and Seed
Premium Wild Bird Seed
Coconut Halves
Mealworms
Fat Balls - 6 pack
Black Sunflowers
Love Wildlife Platinum Collection - £24.99
We've put together a very special collection for the launch of our very own brand of bird food - lovewildlife! Featuring a staggering 17 different varieties which are all of premium quality.
This collection will attract a huge array of different species of wild bird including the blue tit, chaffinch, great tit, robins, dunnocks, starlings and many more!
http://www.awin1.com/cread.php?awinmid=4395&awinaffid=!!!id!!!&clickref=&p=http%3A%2F%2Fwww.bird-food.co.uk%2Fs%2Fcat-wfc%2F%3FMedia%3DAFLHALF%26utm_source%3Dawin%26utm_medium%3Dawin%26utm_campaign%3Dhalf%252Bprice
Regards,
Gary Cutler
gary.cutler@idealshoppingdirect.co.uk
Affiliate Marketing Manager
Tags: birds, wild birds, wildlife