---
Adidas adiPower Weightlifting Shoes have a breathable air mesh as well as VentFlow outsole openings which help to create a more comfortable foot climate.
RRP £174.99
Our Price £49.95
The Under Armour Commit TR Training Shoes provides you with key technologies to enhance your game to the next level.
RRP £69.99
Our Price £34.99
Run with style with these comfortable, supportive and versatile men's Comutora MX running shoes from Asics.
RRP £59.99
Our Price £29.99
The updated BARE-XF 210 V2 is the most stripped-back training shoe in the range. The shoe works to bring the foot closer to the ground. Offering a natural fit and improved Rope-Tec protection, while delivering superb grip and durability on ropes.
RRP £109.99
Our Price £59.99
adidas Powerlift 2.0 Weightlifting Shoes has a flat outsole, allowing the weight of the wearer to be dispersed more evenly to reduce pressure on the feet while lifting weights. The single instep strap helps to provide rearfoot support.
RRP £89.99
Our Price £19.99
Move with comfort and confidence in the Reebok Everchill training shoes. Breathable properties reside in the upper to keep your feet cool, dry and comfortable as you strive for the best results and performance.
RRP £49.99
Our Price £16.99
The adidas Power Perfect II Weightlifting Shoes stabilize your stance with lightweight rear-foot heel support and a high-density die-cut wedge midsole to give you a comfortable, stable platform from which to max out your performance.
RRP £99.99
Our Price £39.99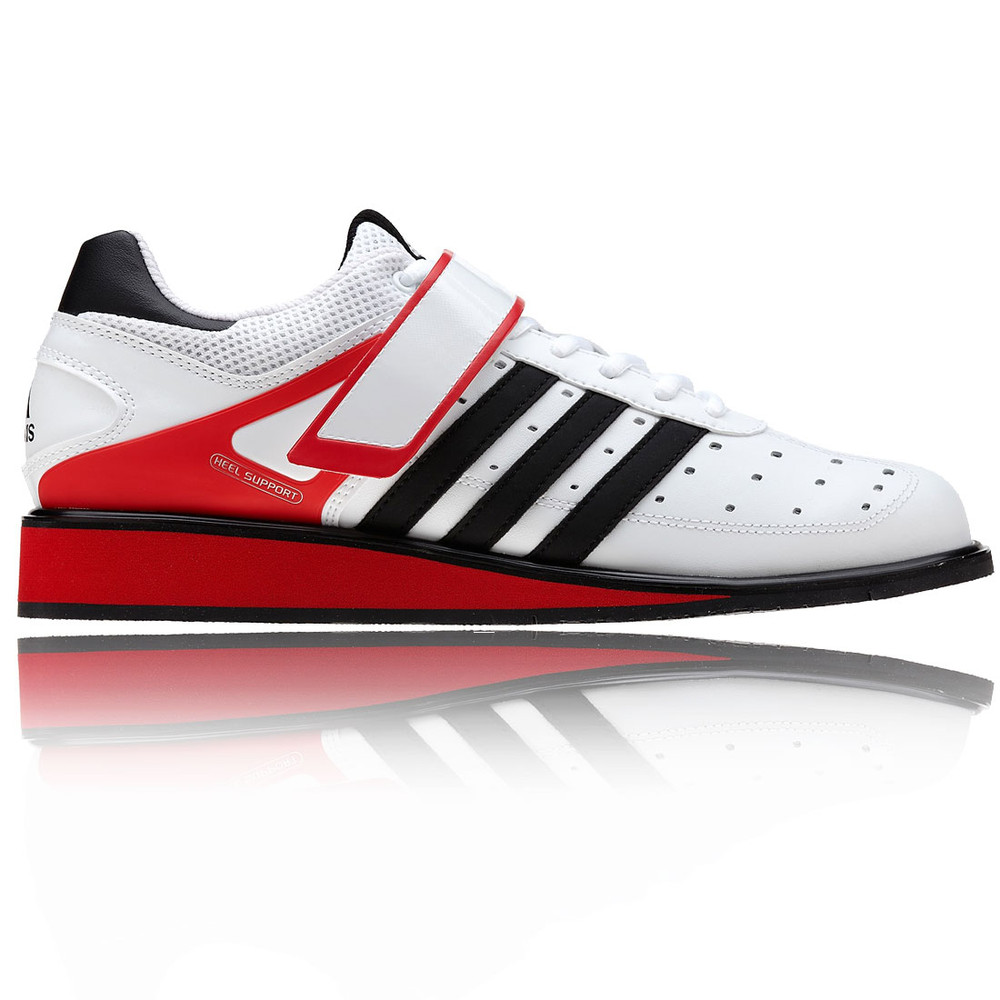 Stay light on your feet, in the GEL-FIT SANA 3 training shoes for women. Weighing in at only 170 g, the GEL-FIT SANA 3 features an 8 mm heel drop and an easy, slip-on design for effortless, everyday wear.
RRP £74.99
Our Price £29.99
The ASICS GEL-FIT TEMPO 2 Women's Training Shoes are suitable for both in and outdoor training, with a non-marking sole and midfoot lockdown, there are plenty of support and comfort features throughout.
RRP £59.99
Our Price £19.99
Tough and cool, the CONVICTION X training shoe for men is built for power athletes and intense training. A perforated sockliner combines with a vented sole to allow heat to escape as your workout intensifies.
RRP £109.99
Our Price £24.99