---
Great Savings in the Men's Sale at Sock Shop
Great savings in the Men's Sale at Sock Shop.
Click here to find out more.
Finely made from Mercerised Cotton yarn, giving them a delicate sheen finish, these super-fine Large Diamond weave pattern socks are terrific quality for the well-dressed man.
The mid-calf patterned leg leads to a plain sole, with hand linked toes for smooth seams and gusset heel. The wide cuff grips the leg gently but securely and comfortably, while a reinforced footbed adds durability. More weaves patterns are available, with the same quality manufacture.
Was £3.99
Now £0.99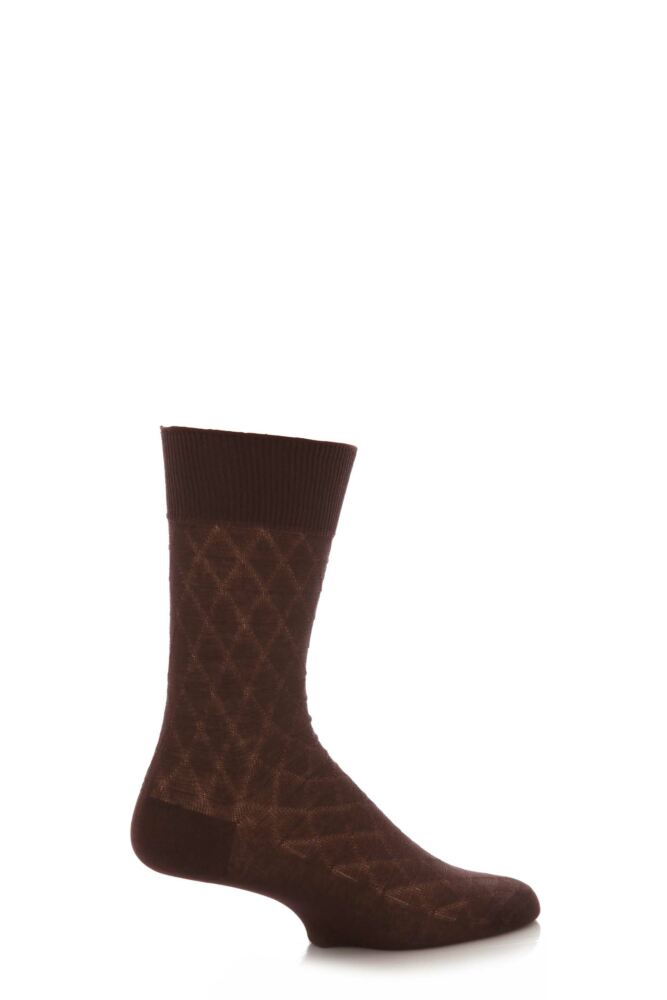 You've never seen a more refined Cable Rib than these exquisite and super-fine Mercerised Cotton socks. The luxury look that Mercerised Cotton yarn gives results in a uniquely pearl-like sheen finish to the pattern.
Was £3.99
Now £0.99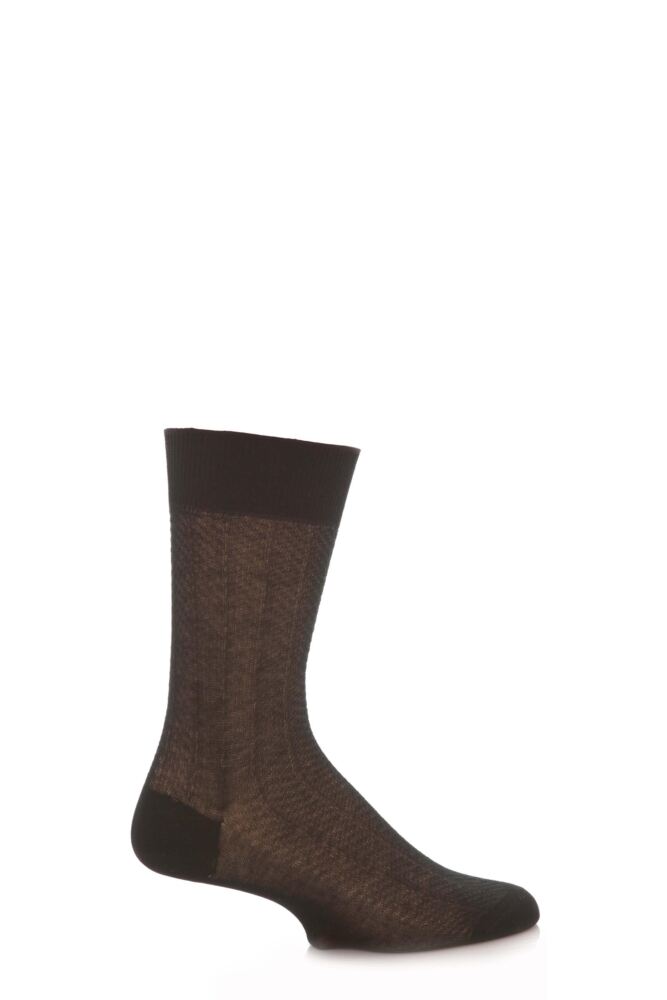 If you know a man who likes it hot and spicy, then how perfect a present would these SockShop Dare to Wear Chilli Socks make? Each pair of these cotton rich men's socks proclaims "Hot Stuff!" boldly at the top, and is peppered (see what we did there?) with juicy, red-hot chilli peppers on a black background.
Was £2.99
Now £1.49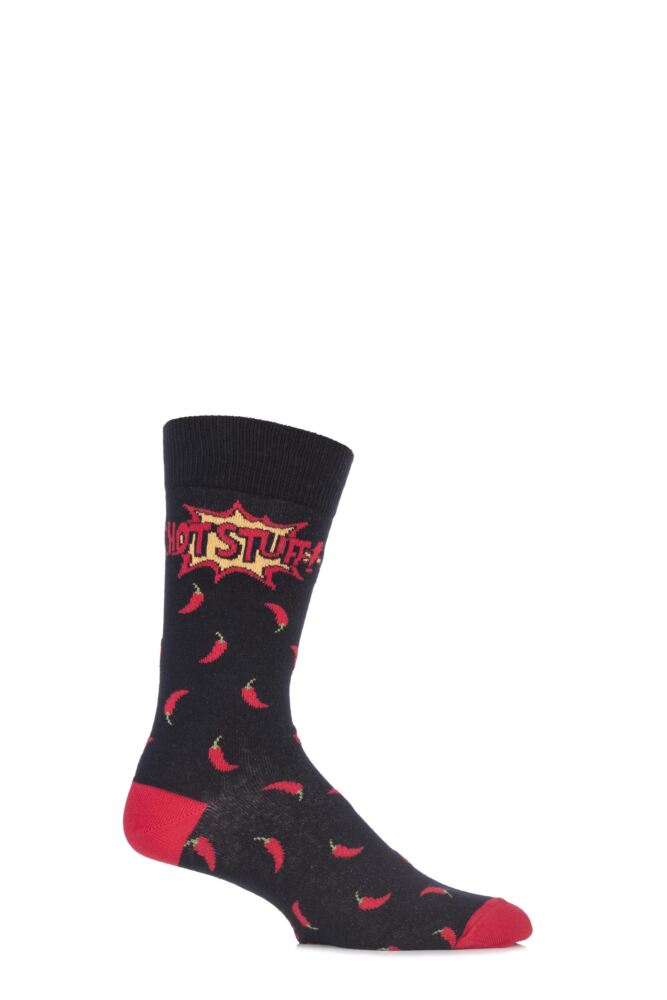 Who says that fun socks can't also be quality socks? These Corgi Lightweight Cotton Flying Ducks Socks benefit from the same superb materials and skilled hand finishing as the Welsh company's famed business and casual socks.
Was £14.99
Now £5.99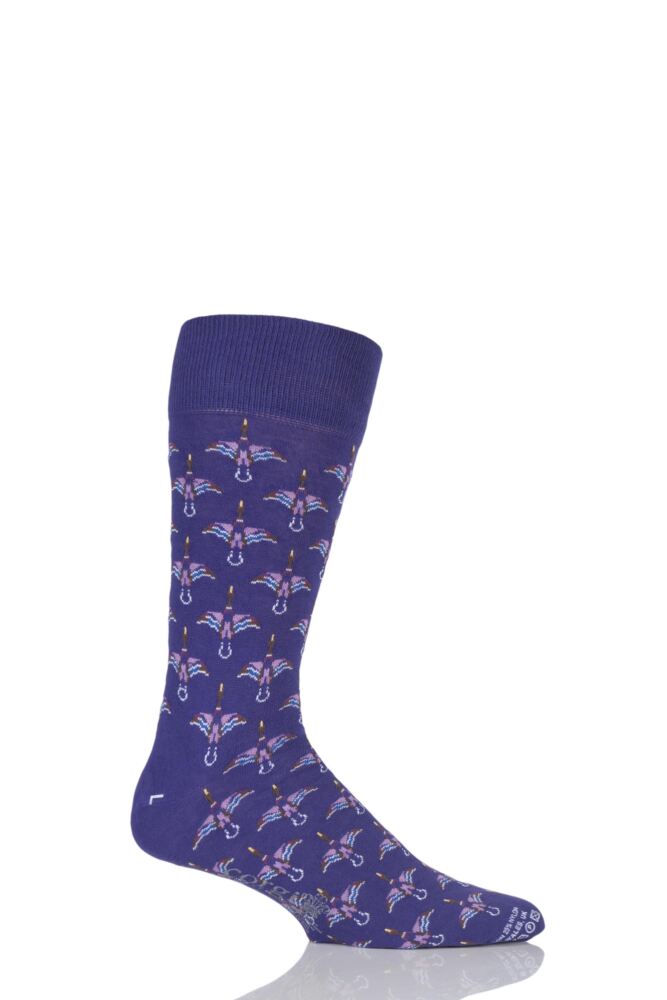 Exactly as their name suggests, these SockShop Dare to Wear Pixel Perfect X-Ray Foot Printed Socks show two highly detailed, bone-by-bone photo prints of left and right x-rayed feet, set against a silky, pure white background of super-stretchy socks. If you ever needed an excuse to wear socks with open toes sandals guys, this is it! You'll scare the unsuspecting half out of their skins!
Was £3.99
Now £1.99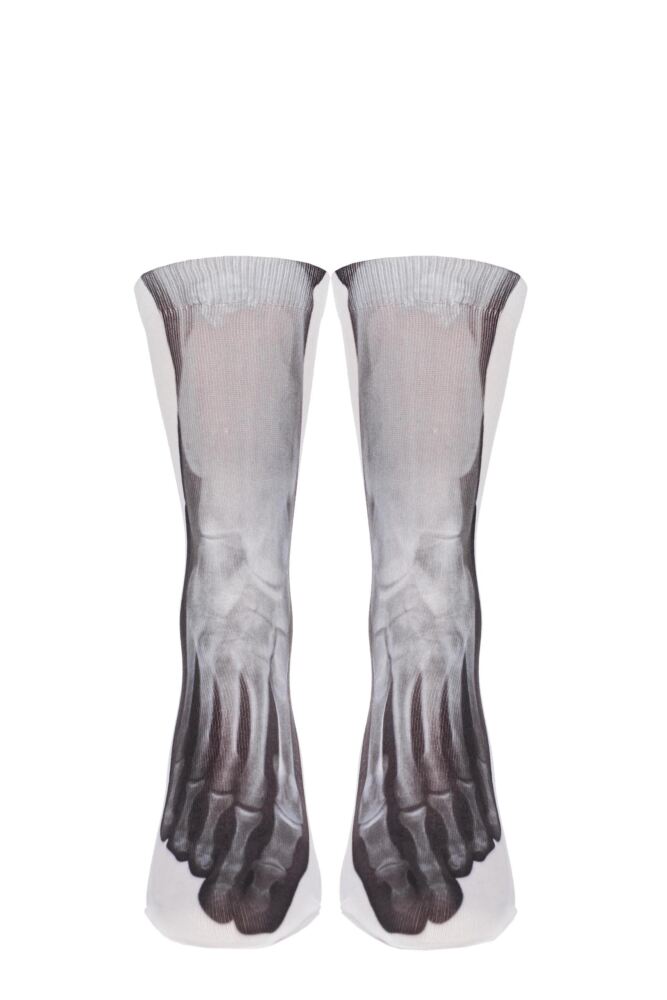 The amiably ugly looks of the bulldog grace these rather attractive men's socks from Wales' Corgi brand. Every pair of Corgi Lightweight Cotton British Bulldog Socks is superbly made, in a fine gauge and in the softest cotton rich yarn, blended for lightness, smoothness and strength.
Was £14.99
Now £5.99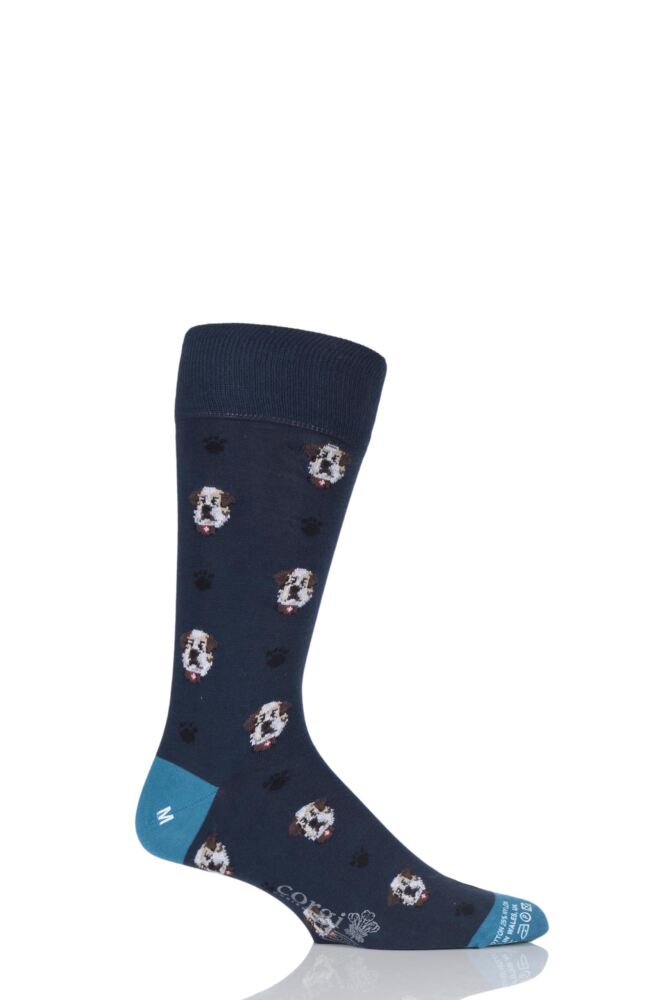 Plain underwear made stylish with mixed contrast colour detail stitching and matching waistbands, these good looking, masculine Jack & Jones Matt Colour Stitch Trunks come boxed in a triple pack of various colour combinations. The trunks are constructed from a 95% cotton rich stretch jersey fabric that brings comfort and a close, durable fit.
Was £19.99
Now £14.99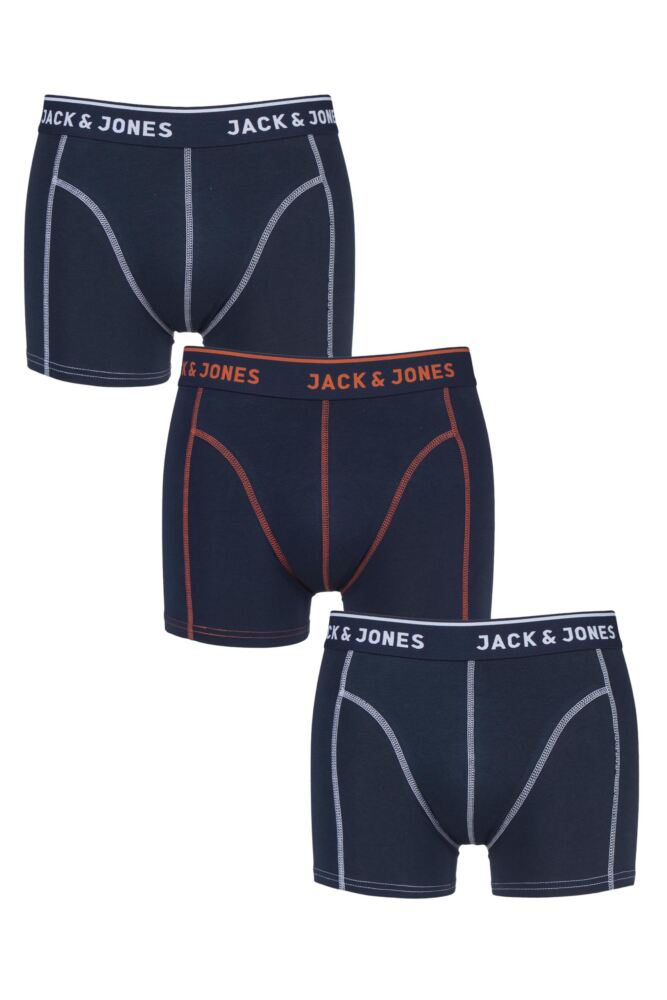 Happy Birthday! Have a slice of… socks?? Calorie-free but big on satisfaction, give someone you love a wedge of something sweet - a triple pack of celebratory Happy Socks Happy Birthday Socks in a special Cake Gift Box!
Was £24.99
Now £18.74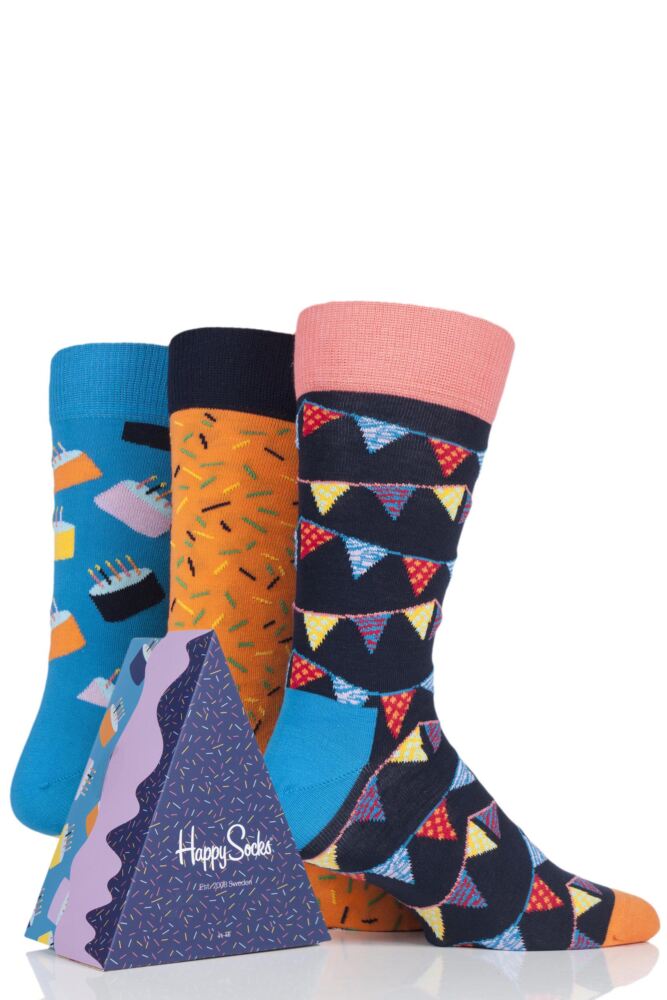 There's no risk of your socks getting muddled up in the wash with these supersoft, cotton socks.
Your name is elegantly embroidered on the ankle in capital letters. Great choice for a personalised gift, they are also supremely comfortable, with handlinked toes for smooth seams and comfort cuffs that won't mark your skin.
Was £3.99
Now £1.01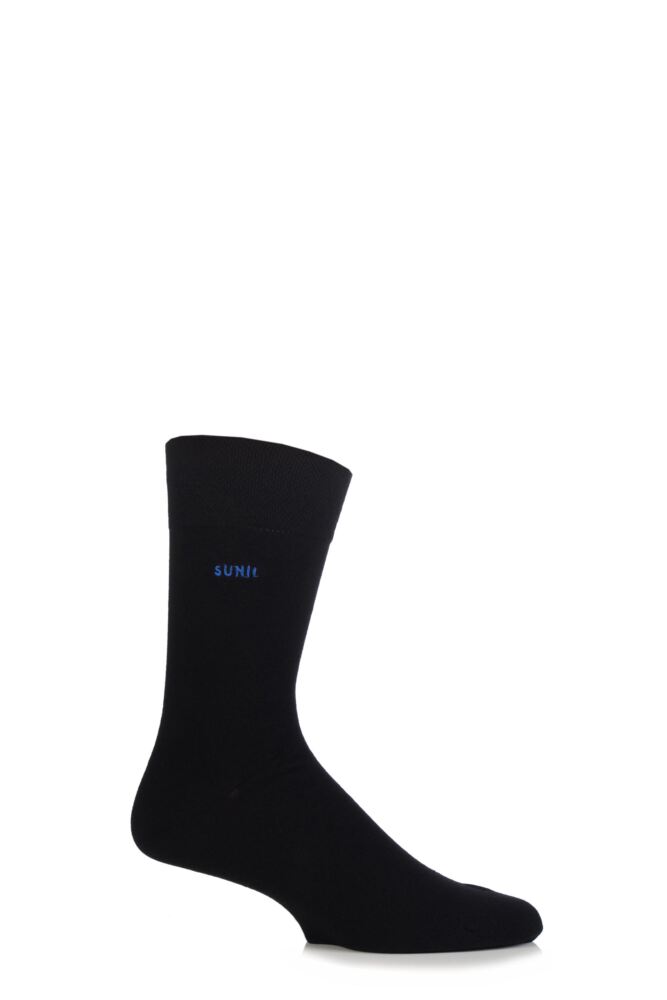 A slim windowpane geometric pattern may be a popular suiting pattern, but placed on a sock leg and given the Corgi design treatment, these Corgi Lightweight Wool Square Check Socks have a contemporary business look that gives you a chance to get off the usual plain/polka dot/argyle merry-go-round.
Was £15.99
Now £7.99