---
Great Savings In The Ladies' Sale at Sock Shop
Great savings in the Ladies' Sale at Sock Shop.
Click here to find out more.
In a twin pack of textured styles, these Elle Floral and Fair Isle Patterned Knee High Socks are lovely-looking, with subtle damask-woven designs creating their single shade motifs. Both pairs of knee high socks are lightweight and fine, with an opaque weave for a dense, even leg colour.
Was £8.99
Now £4.49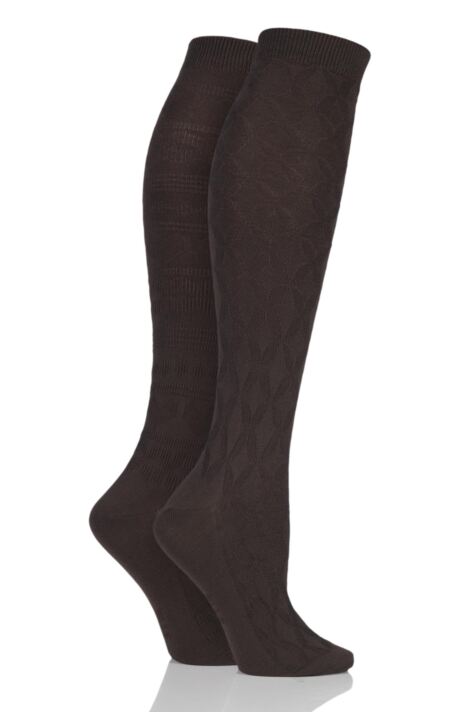 Smooth and sleek, soft and silky, feel the difference of natural bamboo in these pretty ladies' Elle Bamboo Striped and Plain Knee High Socks. The lightweight, fine gauge weave will gently hug your legs and keep you warm – but not too warm, because bamboo's ability to regulate heat means your legs and feet are maintained at an even temperature.
Was £9.99
Now £4.99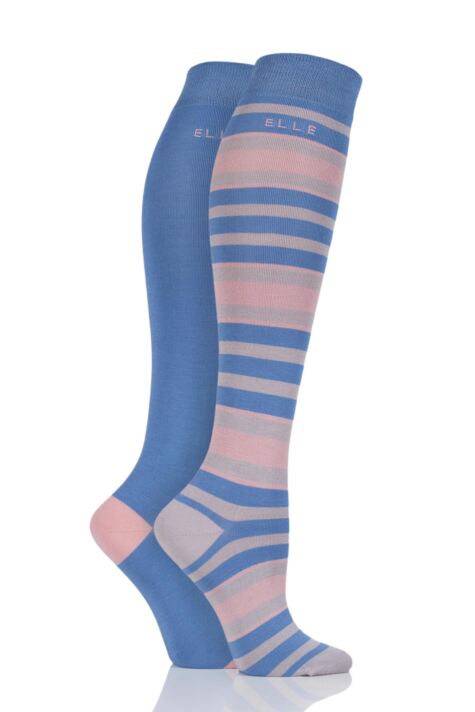 Great looking socks that are also great for your feet, our Sockshop Plain Bamboo Socks are made in a silky-soft bamboo viscose blend.
The natural, skin friendly benefits of bamboo, being hypoallergenic and antibacterial, along with its highly moisture absorbent nature, gives it the ability to control odour, keeping feet fresher and healthier.
Was £6.99
Now £3.49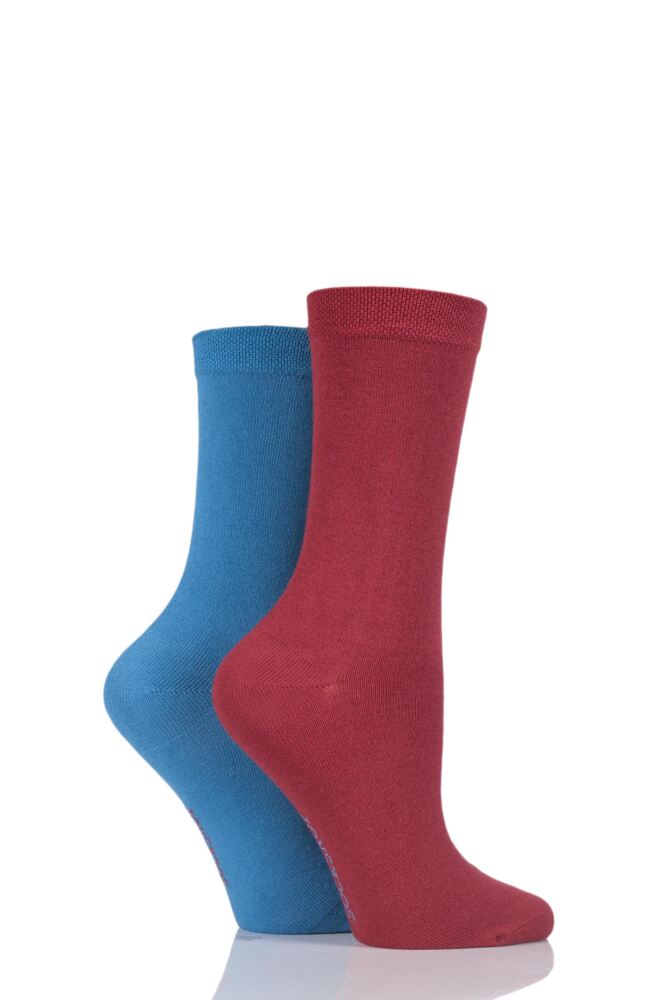 Naturally cool in bamboo fibre rich fabric for a super-smooth and silky-soft feel with added benefits, these two pairs of low cut ladies Elle Plain Bamboo No Show Socks are skin friendly and comfortable. Bamboo fibre gives these socks hypoallergenic and anti-bacterial properties that can keep everyone's feet healthier, even if you have sensitive skin. They even have hand linked toes for smooth seams to protect against rubbing and blistering.
Was £7.99
Now £3.99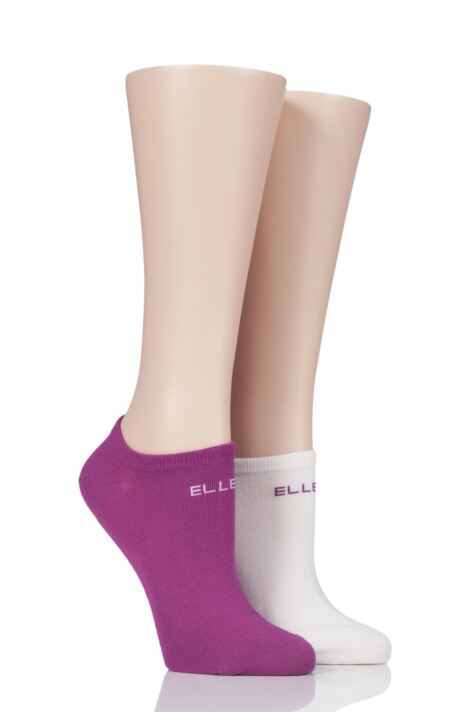 These 97% Pearl Cotton knee highs will keep your feet and legs encased in luxurious comfort.
The Mercerised Cotton gives them extra strength and a gorgeous sheen finish, perfect for adding that touch of elegance to any outfit.
Was £6.99
Now £3.49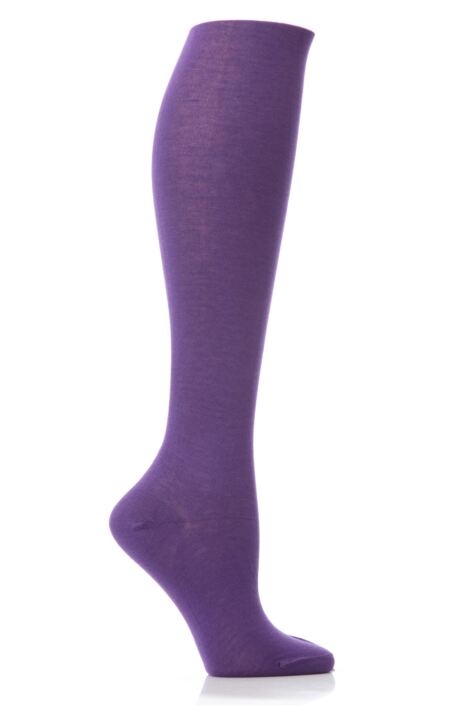 We apologise if these socks end up costing you more money, but we think you'll be buying a new pair of boots just for an excuse to wear these soft, silky Elle Wool Ribbed Boot Socks. The luxurious viscose and wool fibre blend creates a warm, silk-like effect that feels sublime against your skin.
Was £6.99
Now £3.49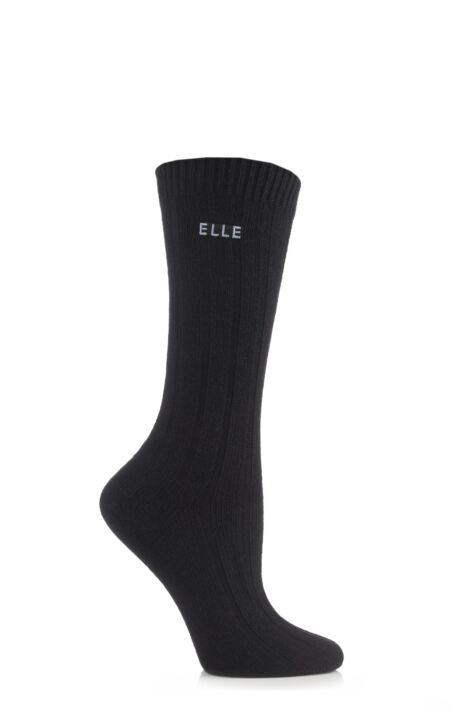 These natural bamboo knee high socks, available in a 2 pair pack, are exceptionally soft to the touch and combine maximum comfort with up to the minute fashion.
The bamboo is environmentally friendly, has anti-bacterial and anti-allergenic properties and keeps feet cool in summer and warm in winter. Feet stay fresh and healthy and the bamboo also absorbs moisture.
Was £9.99
Now £4.99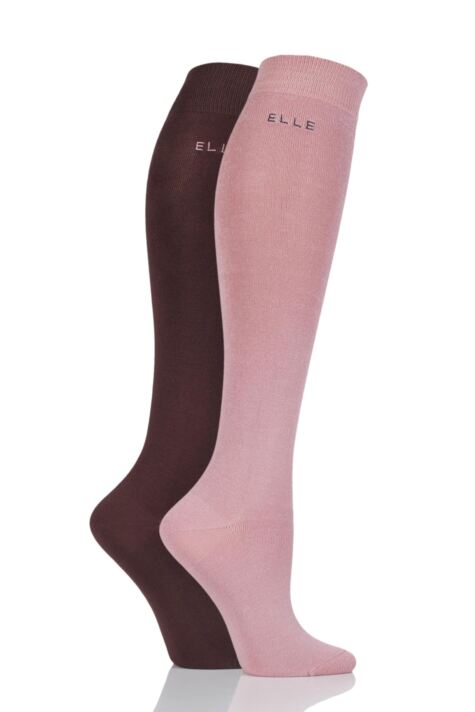 Sublimely soft, in a silky viscose/wool blend, for a luxurious and warm feel, these Elle Wool Ribbed Knee High Socks are just the things for colder weather, particularly if you favour higher leg boots, or even just enjoy the look of knee highs.
Was £8.99
Now £4.49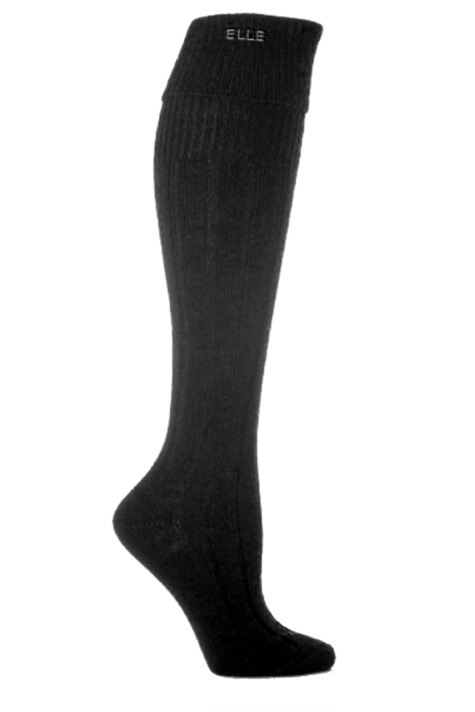 With their large, deceptively simplistic brushstroke-style flowers, Thought's Lore Floral Bamboo and Organic Cotton Socks have a happy, carefree appearance ideally suited to the summer, as is the lightweight and breathable fibre mix, for a cool, fresh feel.
Was £6.99
Now £5.24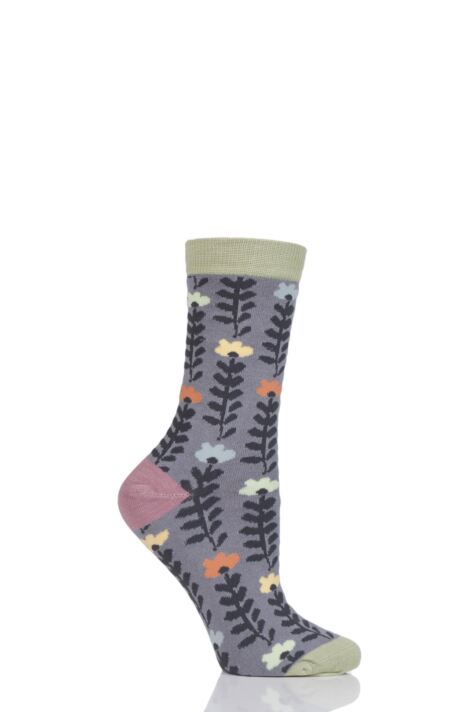 From Aries to Virgo, these signs of the zodiac, cotton-rich socks have a pair for everyone. The embroidered Zodiac sign is a subtle way to add a little something different to your socks.
With handlinked toes for smooth seams to eliminate any irritations that can be caused by toes seams and a comfort cuff these breathable cotton socks will feel great on your feet.
No matter what your sign is with these socks there is a strong chance of extreme comfort and happy feet ahead of you!
Was £3.99
Now £1.01