---
Great Range of Football Socks Available at Sock Shop
Great range of Football Socks available at Sock Shop.
Click here to find out more.
Now being seen on the legs of professional sportspeople, such as in the 2016 Euro competition, Falke 4 Grip Football and Sports Socks help you optimise your performance by giving you the best possible grip when you need extra speed. Even with properly fitting sports shoes, your foot still has room to slip around, but 4 Grip socks occupy this extra space with silicone nubs designed for maximum stability and traction.
Now £32.99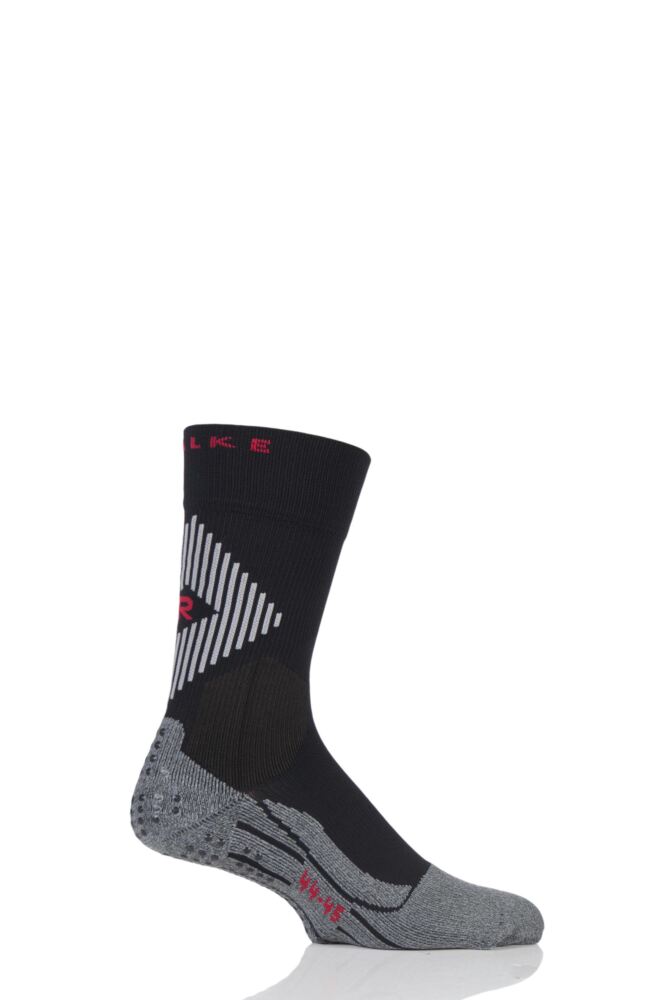 The name might not mean much to modern soccer fans, but Peter Shilton is the capped England footballer of all time and one of the world's top goalkeepers, so when he puts his name to a pair of football socks, you know they have to be special.
These knee high Peter Shilton Pro Action Football Socks are made in a classic style, with the extra softness and stretch that is essential for playing sports, especially field sports such as football, rugby and hockey. They have an extra long turnover top and are breathable, in a fine to medium knit with a fitted, ribbed leg.
Was £4.99
Now £1.26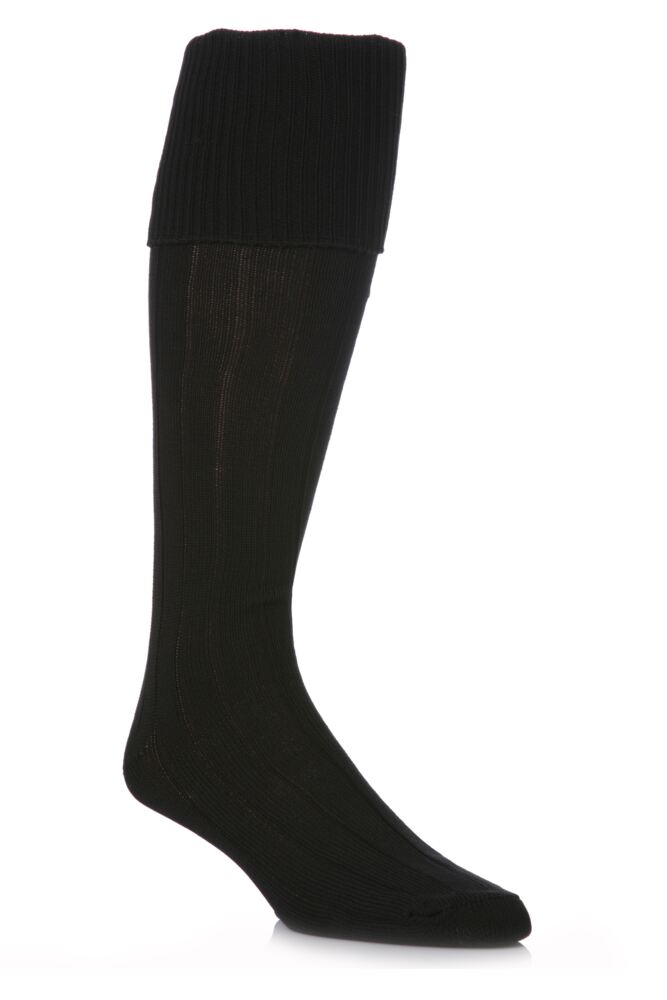 The most capped England footballer of all time, goalie par excellence Peter Shilton OBE (and Strictly Come Dancing alum) brings his vast soccer experience to bear on sportswear now, with his endorsed Peter Shilton Pro Action Football Socks.
The classic styled knee high football socks are made to be extra soft, with a high amount of stretch and flex for playing fields sports, especially football, rugby and hockey.
Now £4.99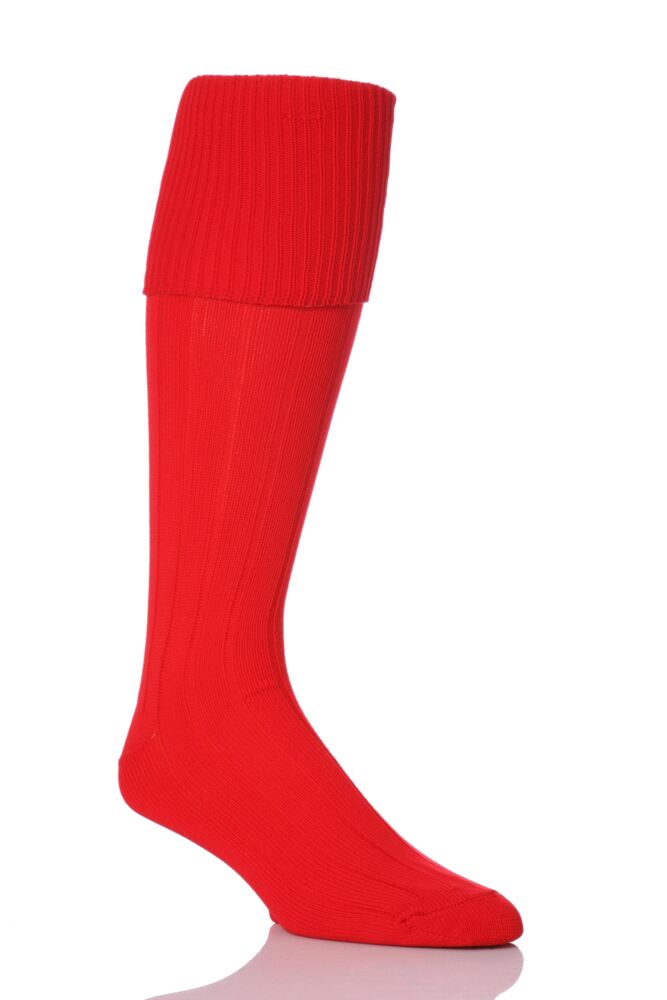 One of the first things you'll notice about our SockShop of London Made in the UK Plain Football Socks is their striking softness and smooth feel, made with a modern synthetic blend that delivers excellent feel, breathability and match-long comfort.
These long leg socks are ribbed and elasticised at the ankles for comfortable yet secure hold, and with low bulk weaves at the back ankle. The terry loop cushioned feet offer protection and reduce impact from toes to heels, but a non-cushioned upper with a vented weave ensures air movement to help keep feet cool. The mid-foot also includes In-built arch support bands.
Now £8.99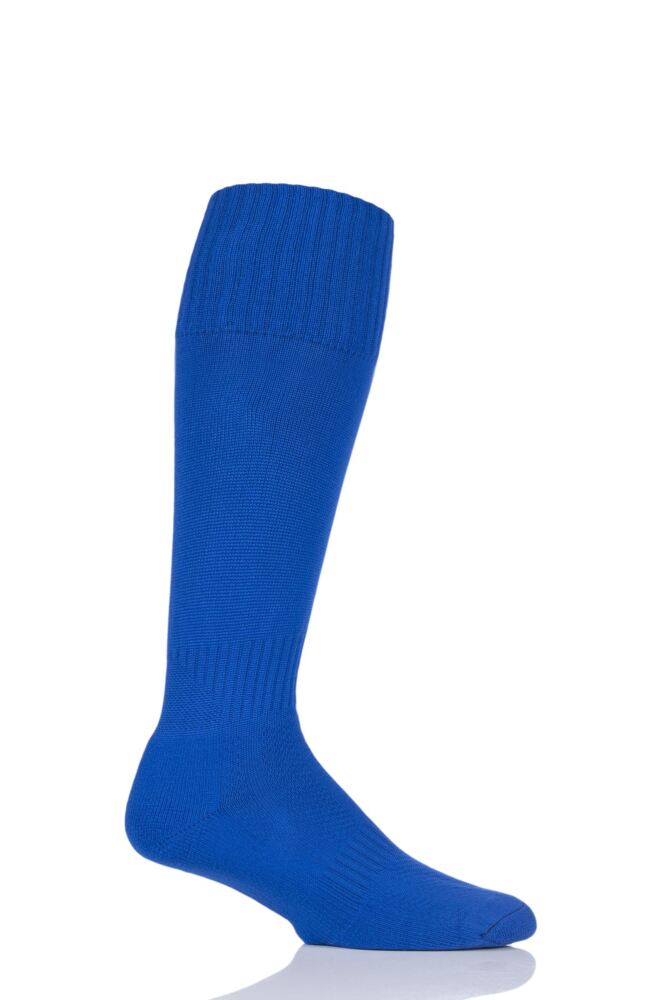 Simply, subtly designed to keep you comfortable, dry and focused on the match, men's Umbro League Football Socks are manufactured with mesh articulated vents at the ankles to keep feet dry and cool, allowing warm air and sweat to escape away from your skin.
These Umbro League Football Socks have light cushioning at the 'Y' stitch heels and the flat seamed toe boxes for padded protection, but without unnecessary bulk between you and your boots. The nylon and elastane composition makes your soccer socks durable and able to retain their fit and shape all season long.
Now £6.99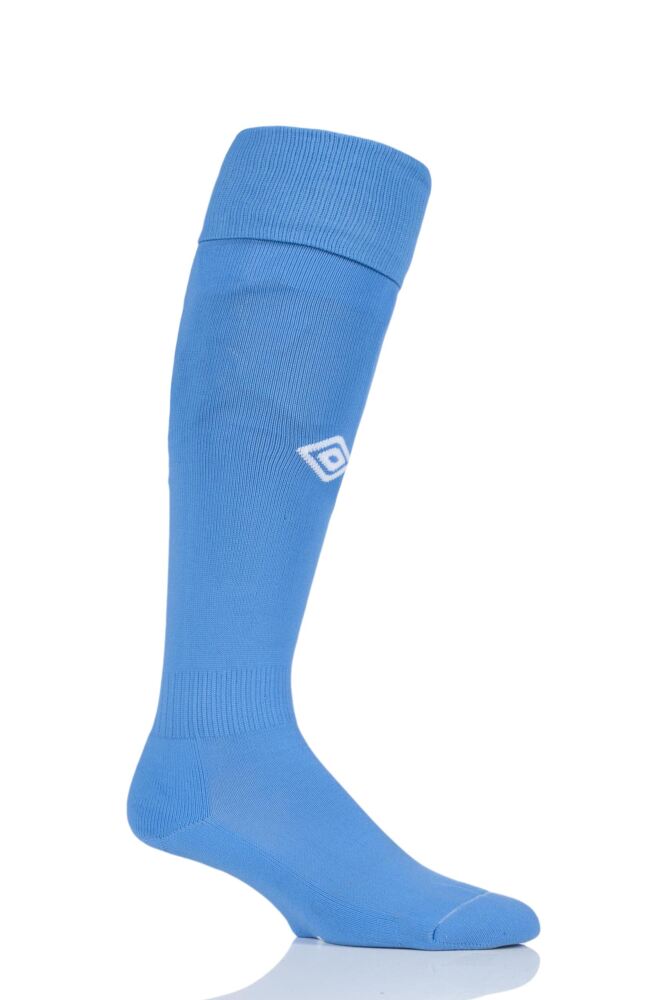 Designed and styled like adult team socks, these boys and girls Umbro League Football Socks are tough and durable, with flat seams at the toe box for comfort and a practical nylon and elastane construction for easy repeated washing that will retain its shape.
Boys and girls fit Umbro League Football Socks are manufactured with mesh articulated vents that keep feet breathing and dry, protective under foot cushioning from over the toes to the back of the heels. The heels feature a 'Y' stitch construction for improved fit and comfort.
Now £6.99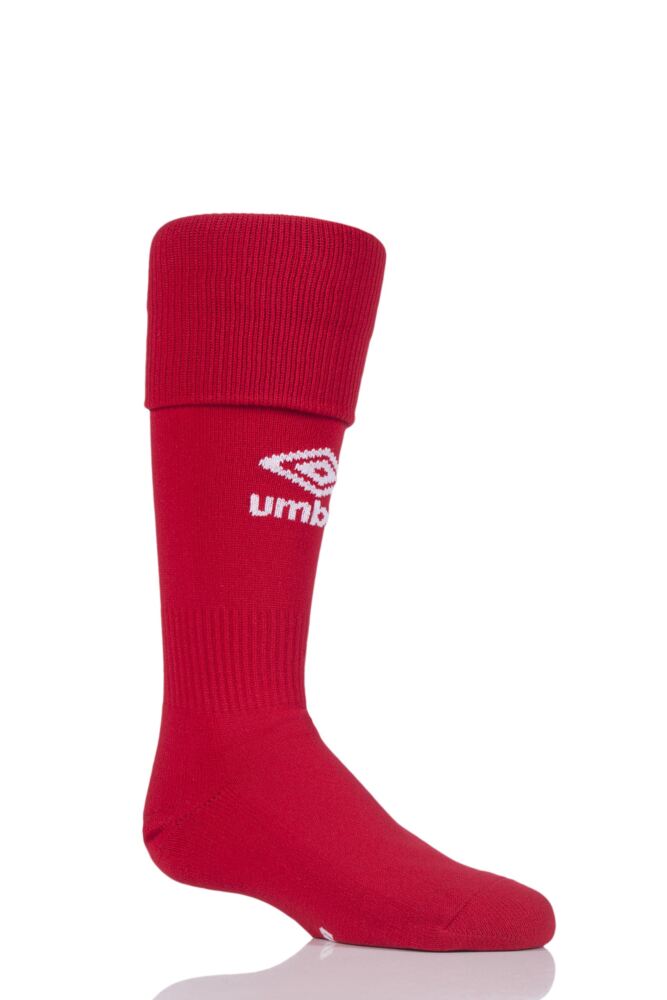 Created by us with the dedicated soccer player in mind, our SockShop of London Made in the UK Cushioned Foot Technical Football Socks are top-to-toe loaded with protective and performance-enhancing features to support your game. These durable, match-ready socks have advanced, zoned honeycomb cellular cushioning that not only absorbs impact, but also channels air for greater foot comfort. Large honeycomb-shape cushions at the inner and outer ankle defend the bones from accidental impacts.
Now £9.99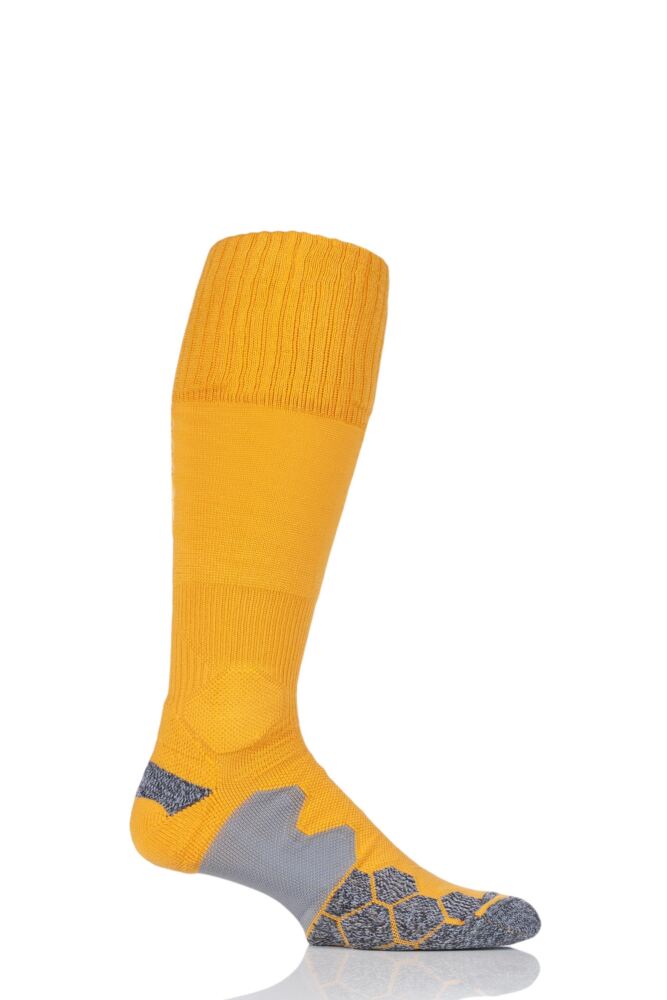 Forget generic sport socks on the pitch and enjoy superior comfort of socks specifically designed with the footballer in mind.
With a left and right specific sock and secure arch support, these cushioned socks will have been designed for an enhanced fit for maximum comfort and performance. The flex grooves of this sock have been engineered to mimic the natural flexibility of the foot.
Now £9.99