---
Great Prices on a Modern Range of MP3 Players
Great prices on a variety of MP3 Players available at Advanced MP3 Players.
Click here to find out more.
The N8 is the first price-no-objective portable digital audio player from Cayin. This is their attempt to deliver best possible high fidelity audio performance to portable users.
The N8 has consolidated their 25 years of extensive experience in high-end audio industry and offers impeccable digital and analogue audio capabilities. It features two AKM AK4497EQ DAC chipsets and can native decode up to DSD256 and 32 Bit/ 384kHz with stellar dynamic range and channel separation.
Now £2,599.00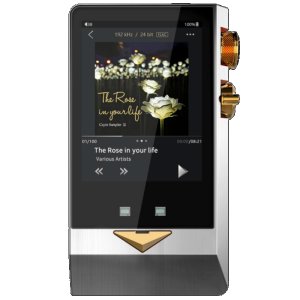 The DX120 is the new entry level DAP from iBasso, featuring 2.5mm, 3.5mm and coaxial outputs, an AK4495 DAC, 2 micro SD card slots, USB DAC mode and DSD support.
TCXO active temperature compensation crystal oscillator + phase-locked loop technology.
Low temperature drift, low frequency offset, ultra low phase noise, make the clock error less than 1ppm, realize the full synchronization of the digital audio bus clock, make the sound distortion lower, restore the natural reality.
Now £249.99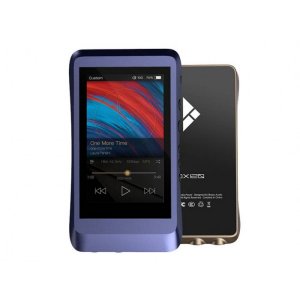 The FiiO M9 is the latest addition to the celebrated range of FiiO players, featuring Hi-Res audio support, Bluetooth with LDAC support and WiFi streaming. The M9 is one of the first DAPs to feature state-of-the-art 8-layer multi-stage bind and buried via PCB, a technology previously only implemented in cutting-edge smartphones. This allows different components to work in proximity harmoniously while allowing the power supply section to function more efficiently providing the basis of a superior sound quality.
Now £229.99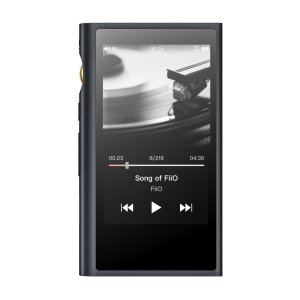 FiiO have now given us the most cost-effective portable music player! Mastering quality lossless playback at an affordable rate. They have taken the M3 and updated everything. Introducing standby mode, updated body,clock/date display,higher memory and supporting most file types and much more.
Now £59.99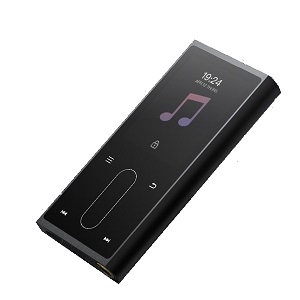 Astell&Kern Adds to A&ultima Flagship Player Line with the SP1000M Astell&Kern, a global leader in portable high-resolution audio players and accessories, have announced the newest player in their flagship player line, the A&ultima SP1000M. The SP1000M is a smaller-sized flagship player based on the 2018 CES Best Of Innovations Award-winning SP1000 player. Available in Lapris Blue.
Now £1,999.00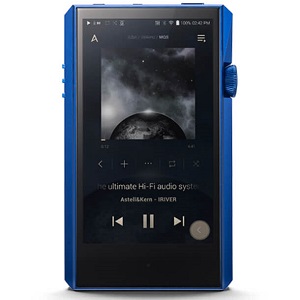 A&norma sets the standard of Hi-Fi audio for novice listeners. The SR15, the first model of A&norma, is the beginning point of the Hi-Fi Audio experience that allows you to enjoy the philosophy and technologies of Astell&Kern, which is accolated by audiophiles around the world.
Now £599.00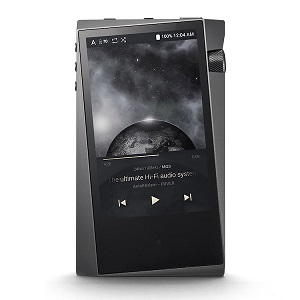 2018 is the 25th Anniversary of Cayin, after having to change the screen, Cayin decided to integrate the special feature of their anniversary project and introduce an all round improved device to celebrate.
3.5" 800×400 LG Panel IPS TFT screen, the colour and contrast are noticeably improved from the original N5ii display. Cayin sourced a new 3.5" screen as replacement after hard research, it is LG panel and IPS certified so it is actually a better screen then the original AOU screen technically. While the colour and contrast are noticeable better then then AOU screen, it is slightly smaller. RAM: from 1 GB DDR3 to 2DB DDR3, this should increase the smoothness of all system operation.
Now £429.00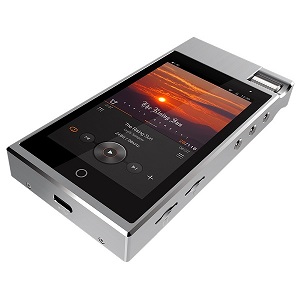 The First Android Hi-Fi Music Player Allowing Any Music App to Stream Bit-perfectly to its DAC, allowing you to enjoy music like never before.
Using dual ESS flagship ES9028Q2M DAC chips, HiBy R6 Delivers an SNR of up to 120dB and THD+N down to 0.0006%, a Hi-Res audio performance that captures the depth and breadth of each note, allowing users to experience the subtleties of each instrument.
Now £529.00
R3 is a portable HI-FI lossless music player, with an impressive arc body. Compact and lightweight, it offers you the best Hi-Fi music experience whether at home or on the go.
R3 comes with a 3.2' IPS full touch screen : with just a finger swipe, you can operate it wherever you are.
Now £219.00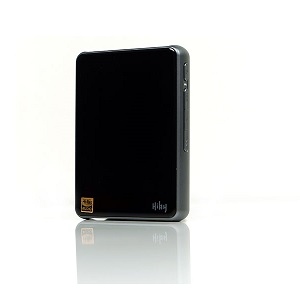 The A&futura SE100 is equipped with a professional grade DAC chip from ESS, the SABRE ES9038Pro, which offers 8-channel procession of sound inputs. With 4-channels of dedicated processing per left and right channel, the SE100 is capable of producing even more detailed and clear sound with excellent SNR. The SE100 can play back up to 32 bit/384kHz PCM audio and can play Quad DSD natively. Thanks to an updated amplifier design and noise control technologies implemented by Astell&Kern, the SE100 produces 4.1 Vrms (balanced output) from its built-in amp only.
Now £1,499.00