Great Offers From Rutland Cycling - Up to 63% Savings!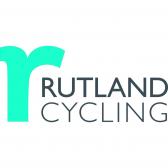 Up To 55% Off Sealskinz
Grab a bargain in time for winter. Sealskinz gloves now with up to 55% off!
Sealskinz sale at Rutland Cycling



63% Off Altura Women's Short Sleeve Jersey
Save over 50% on these fantastic women's cycling jerseys.
The Altura Classic women's short sleeve jersey brings the Golden age of cycling to the present day with a vintage inspired piece of cycling apparel.
Altura Classic Women's Cycling Jersey at Rutland Cycling
50% Off Altura Airstream Men's Short Sleeve Jersey
Combining a long front zip and 3 rear pockets the Altura Airstream Short Sleeve Jersey provides a high level of practicality as well as comfort to make it the perfect jersey for any type of rider. Now Half Price!
Altura Airstream Mens Cycling Jersey at Rutland Cycling
Altura Vapour Jacket – Now with over 40% off!
The Altura Vapour Waterproof Jacket is an excellent light weight shell constructed from Altura's stretch fabrics. The result is a performance fit without restricting movement. Save over 40%!
Altura Vapour Waterproof Cycling Jacket at Rutland Cycling
Half Price Jack Wolfskin Backpacks
Jack Wolfskin Backpacks now with up to 50% Saving – Unbelievable value from these quality well thought out and constructed backpacks. From only £15.00
Jack Wolfskin Backpack Sale at Rutland Cycling
39% off La Sportiva Crosslite Trail Running Shoe
The La Sportiva Crosslite trail running shoe has got the traction and flex to get you up the steepest fells and down the toughest descents. Feature packed to make a long day on your feet a fast one. Now with 39% off!
La Sportiva Crosslite Trail Running Shoe at Rutland Cycling
Meindl Sale – Up to 50% Off!
Save up to 50% in our Meindl walking shoe/hiking boot sale. Huge range. Huge performance. Great prices!
Meindl Sale at Rutland Cycling
Don't forget our USPs –
30-Day Test Ride On All New Season Bikes

0% Finance

Rutland Rewards Points

Click & Collect

Price Match Promise

Trade In Your Old Bike And Get 15% Off (T&C's Apply)
Tags: Altura, autumn, autumn winter, backpacks, boots, cycling, cycling gloves, cycling jersey, discount, footwear, free delivery, gloves, hiking, hiking boots, Jack Wolfskin, Meindl, men, mountain bikes, outdoor, promotion, road bikes, Sealskinz, Shoes, trail running, walking shoes, winter, women