Great Christmas Offers!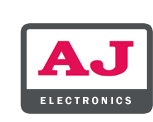 Dear partner,
A magazine subscription is the best gift to give this Christmas! With a wide range of titles available to suit everyone you are sure you find the perfect gift for that special someone!
Also in our Christmas 2015 campaign we are running discounts of up to a huge 70%
We turn over more than 3 times the orders at Christmas than any other time of year!
Creative can be found in the Banner folders, there are numerous sizes, but if you need additional sizes please feel free to contact me directly.
Laura Powell
laura.powell@bauermedia.co.uk
Account Manager