Graze: New Year & New Offer - Customers get first box for free!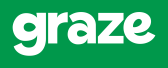 Dear Affiliates,
Warm wishes from the Graze affiliate team for the exciting year ahead.
We have decided to change things up, instead of 'First 2 boxes half price' our base offer will now be 'First Box Free'. We've made this decision based on the huge seasonal spike we see every year in January/February. An increase of interest in our product and the 'free box' offer should result in an big uplift in both sign-ups and conversions to full priced boxes.
As an added incentive we're also going to increase the commission with the majority of affiliates receiving £1.50 CPA on registrations and a further £1.50 once the user purchases a full priced box. The changes to the offer and commission will both take effect as of the 5th January 2015.
We will automatically update click through links to the correct offer so we ask that you to ensure that all creative and campaigns reflect this new (free box) offer. The increased commission will run throughout January for most affiliates and will be extended into February for just the top performers.
If you have any questions we'd would love to hear from you, you can email us at affiliates@graze.com
Happy Promoting!
The Graze Affiliate Team