---
Graduation | Celebrate With Flowers From Arena Flowers
Graduating from school or a university is one of these meaningful and very special moments, which marks another milestone and deserves an exceptional acknowledgement. Take a look at our range of congratulations flowers featuring the most gorgeous, exquisite arrangements, including timeless, red roses, elegant lilies and vibrant germini.
Graduation day is also the best occasion to thank parents and teachers for their help and guidance. A heartfelt gift of appreciation will honour their commitment and will be a nice gesture showing how much you value the support they gave you over the years.
A vibrant bouquet of bold colours that will send an uplifting feeling to the recipient - perfect as a birthday, 'thank you', or 'get well soon' gift.
Our Price £27.98
Beautiful pink roses and pure white freesias make a sensual, fragrant combination - perfect for demonstrating your love, appreciation and affection.
Our Price £39.98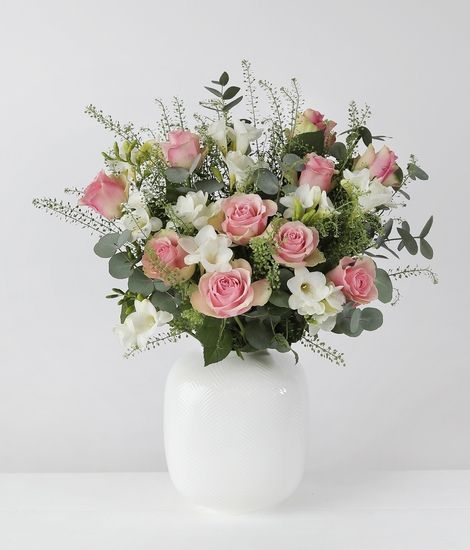 The long-stemmed pure white Dutch roses are contrasted with the deep blue, velvety petals of the lisianthus and the wonderful blue showy blooms of the agapanthus add interest to the bouquet.
Our Price £39.98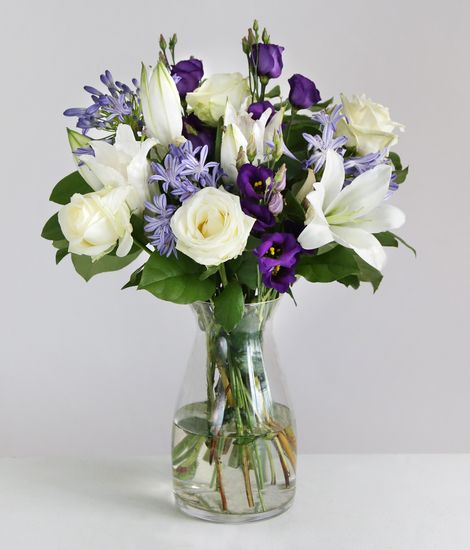 This arrangement contains some flower favourites - vibrant yellow roses, cerise germini, sky-blue agapanthus and a zesty orange LA lily at the centre of the 'Vida Loca'.
Our Price £34.98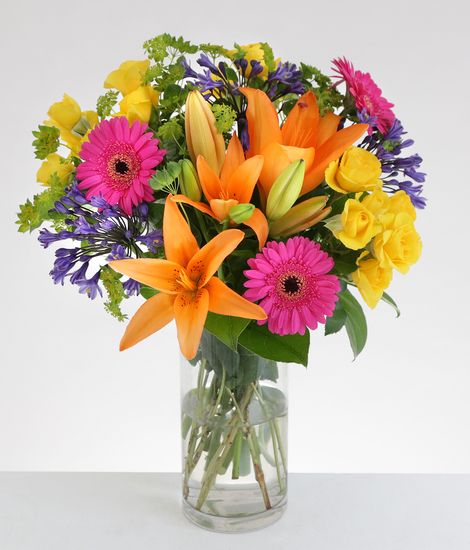 The pink and white roses blend beautifully with the dusky mauve of the elegant alstroemeria giving wonderful visual impact, whilst the gorgeous aroma of fresh lavender and rosemary is an additional pleasure.
Our Price £37.99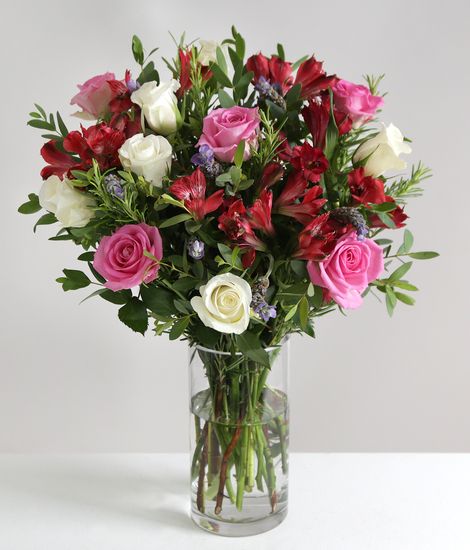 This gorgeous bouquet is bursting with elegant British alstroemerias, also known as Peruvian lilies, and is full of fresh and exciting colours.
Our Price £29.99
This classic rose bouquet, complemented with rosemary, is a real delight for anyone who loves roses.
Our Price £34.99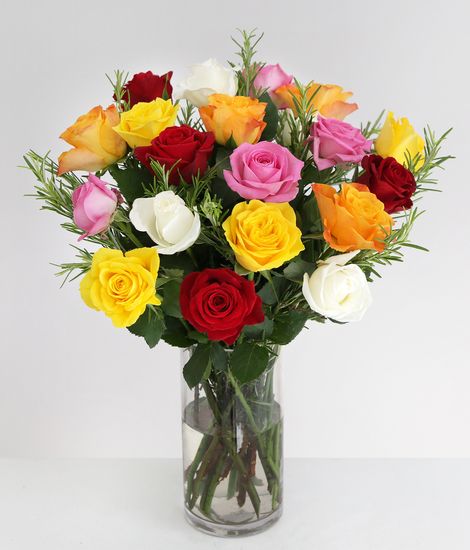 This arrangement features lilac Ocean Mikado spray roses, Maritim roses with their delicate pink-tipped petals and beautiful Vanda orchid heads; all combined with wild elements including purple Veronica, clematis, greenbell and rosemary.
Our Price £57.98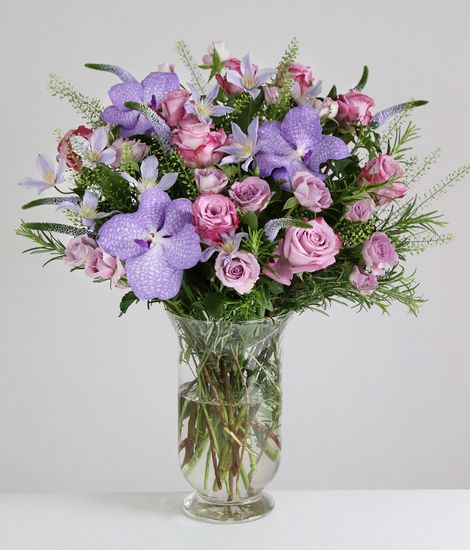 Bursting with the fragrance of a British summer, this is a classic seasonal bouquet that will be appreciated for its heady scent and sensational array of delicate pastel colours and beautiful peony blooms!
Our Price £34.99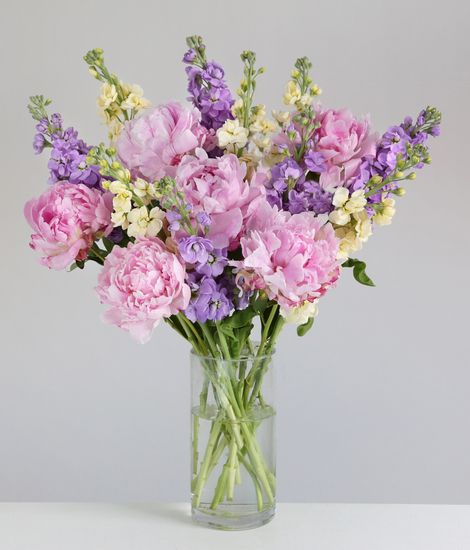 These Fairtrade yellow roses are a classic choice of flowers to send to show you care and yellow roses symbolise friendship and happiness.
Our Price £35.99