Grab your FREE sample of LA Tone SlimGum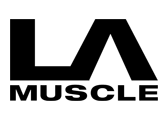 Hi All
Grab your free sample of LA Tone SlimGum
Limited offer: 1 FREE sample per household! OFFER ENDS 7th October!!!
http://www.lamuscle.com/products/freeslimgum
SlimGum is one of the most incredible products for anyone wanting to manage their weight. A fresh, minty, long-lasting chewing gum that contains 6 amazing ingredients proven to aid weight loss, help cravings and maintain a healthy & energetic metabolism.
Kind regards
LA Muscle Affiliate Team