---
Gorgeous Wine Hampers at Hampergifts.co.uk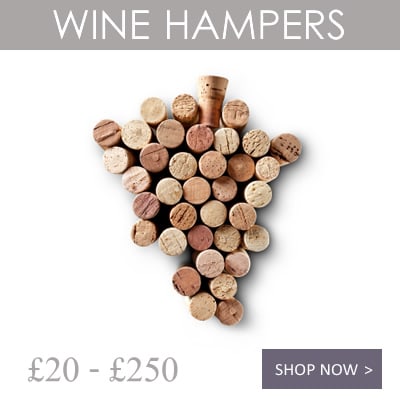 Ahh...the wine connoisseur. Never too far away from a good bottle of red or white. Why not spoil them with Hampergift.co.uk's range of first class Wine Hampers and gift baskets?
Our exciting selection of wine gifts include the Stilton Surprise, the impressive Amber or the outstanding Grande - with four bottles of award winning wine and a great selection of nibbles and treats, lovingly packaged in a deep wicker basket. 
If neither the Ardennes pâté nor the mouth-watering sugar-infused Cherries tempt your palate, you're bound to be won over by the award-winning Rosé from the south of France - a delightful pink-hued wine, presented in a stunning curvaceous bottle.

Our Price £62.99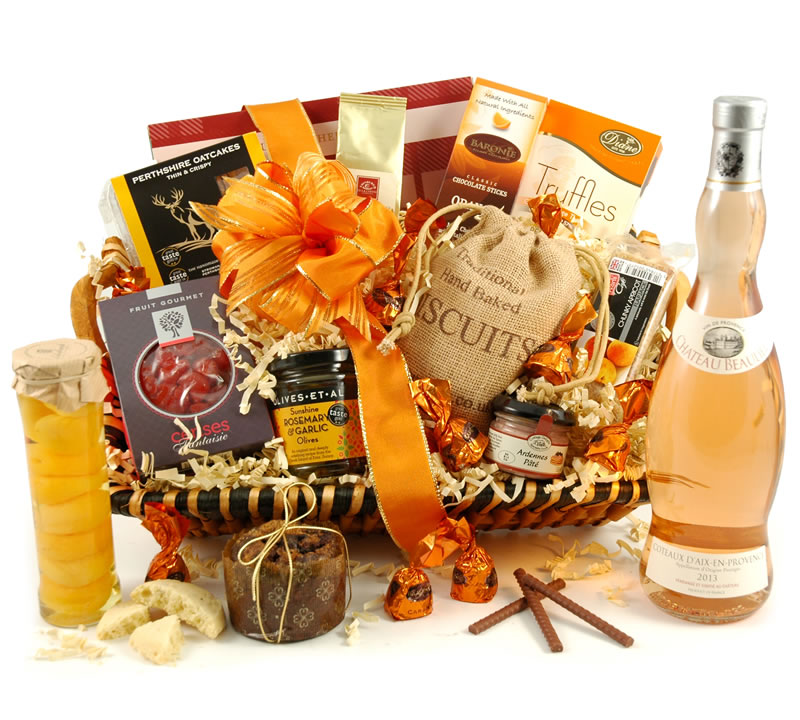 This sublime food & drink hamper is overflowing with four bottles of wine - each one an award winning treat - plus a vast selection of sweet and savoury delights.

Our Price £125.00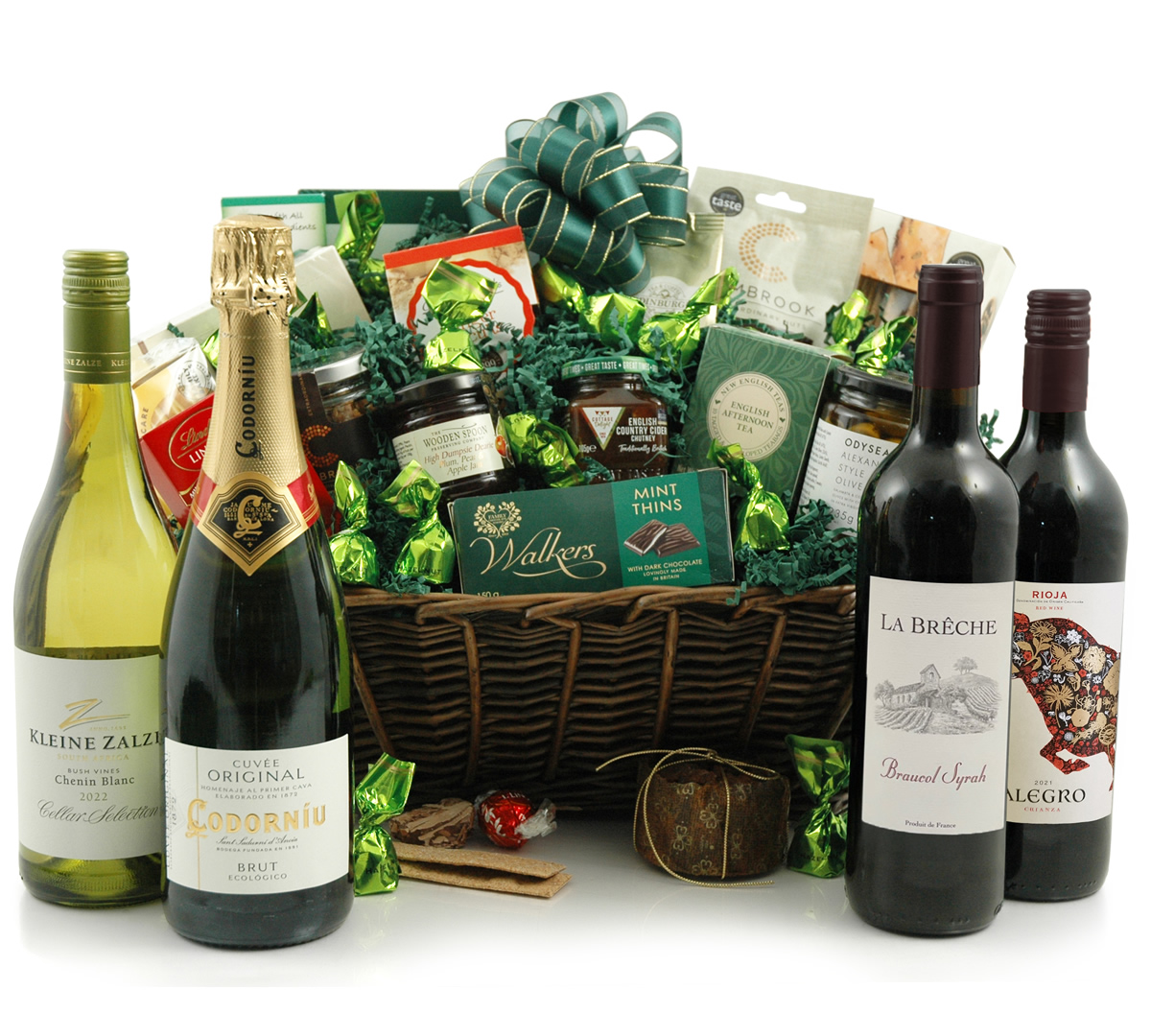 This charming gift contains six carefully chosen treats to entice any cheese & wine lover. The classic blue stilton and fruity Australian merlot are both award winners. And they'll go perfectly with the medal winning thin and crispy oatcakes and the spicy tomato chutney.
Our Price £34.50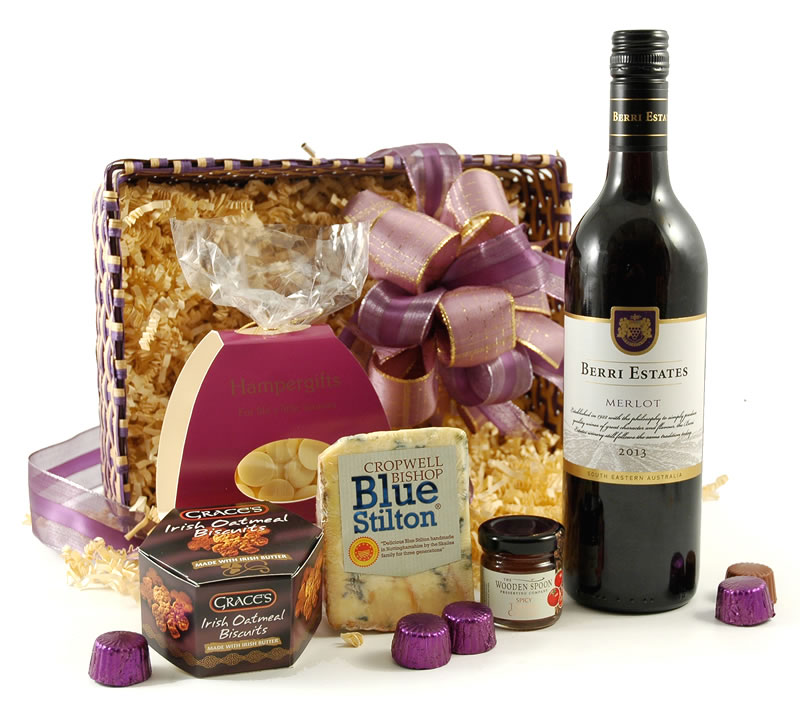 A beautifully crisp sparkling wine from France, a delectable selection of chocolates... and an adorable teddy bear - what better way to surprise someone special.

Our Price £47.50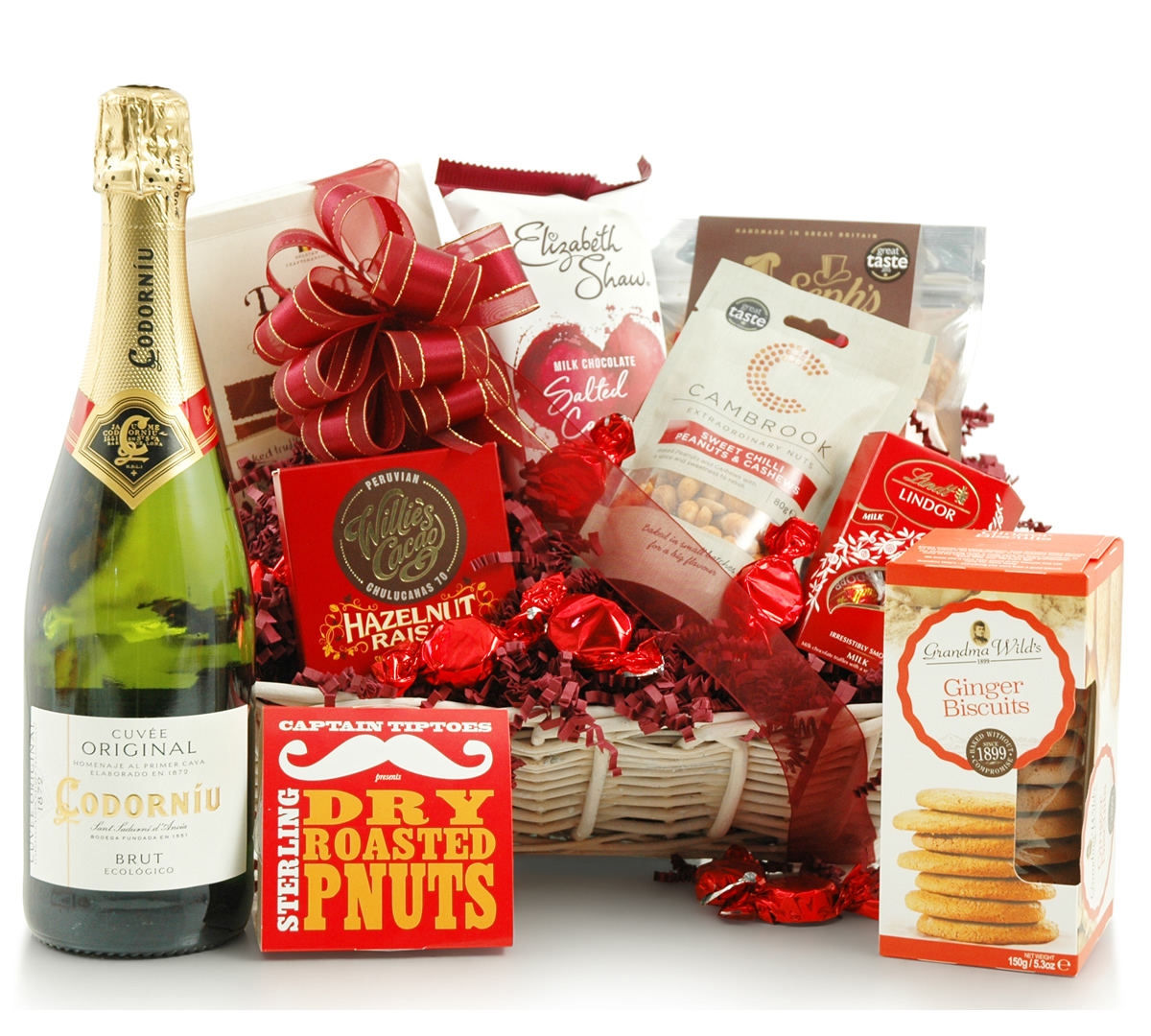 Wine hampers don't come much better than this. With a sumptuous Spanish white, plus a range of premium biscuits, chocolates and cake this wine basket is all you need for an impromptu dinner party

Our Price £42.50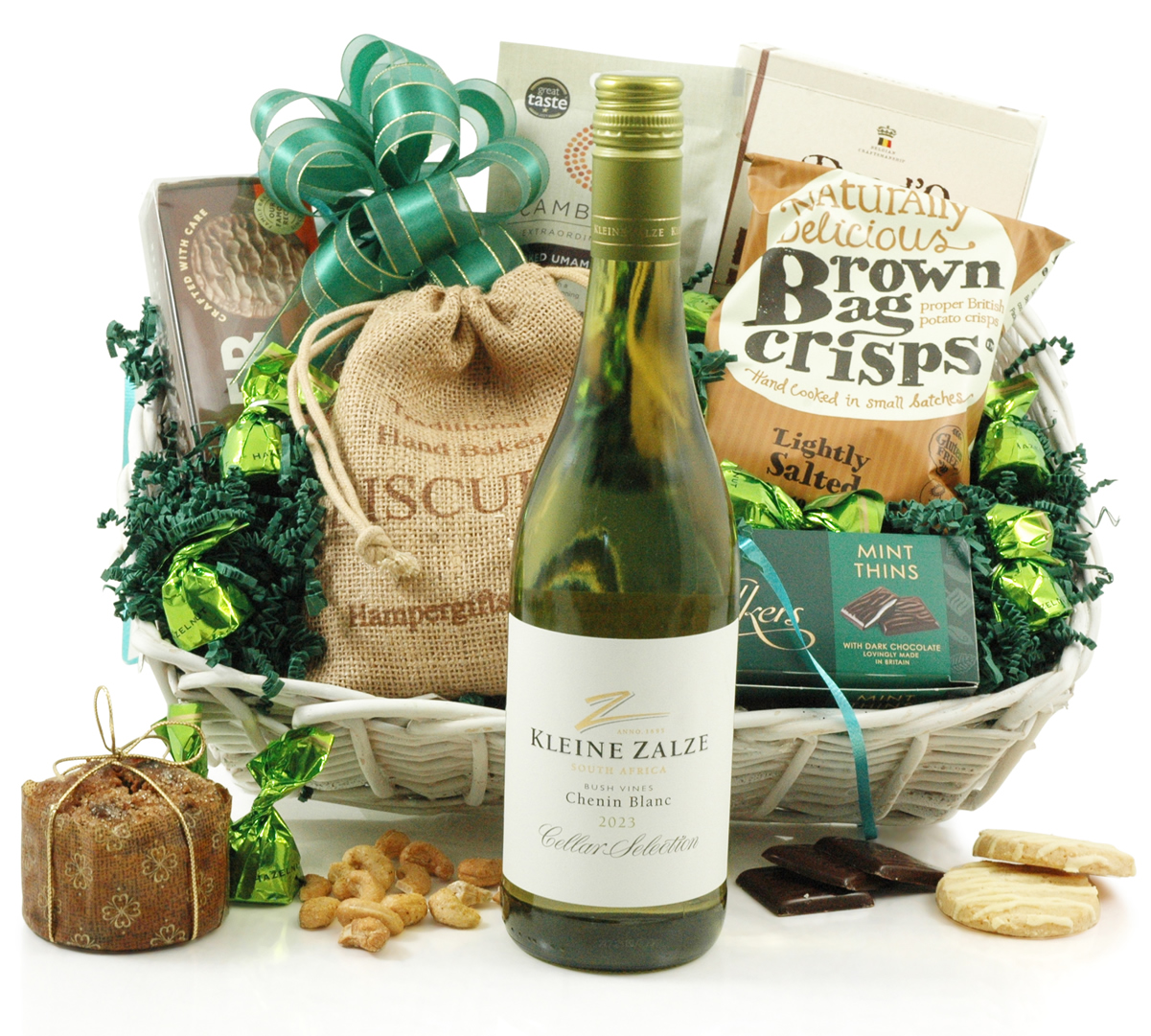 With a beautiful balance of sweet and savoury you wont know where to start with this delightful wine basket - but unearthing all the little goodies will certainly be fun.

Our Price £49.99
This indulgent sparkling wine gift is sure to impress family, friends or clients alike. As its centerpiece, The Topaz boasts a stunning Italian sparkling wine - beautifully presented in a krug style bottle

Our Price £69.99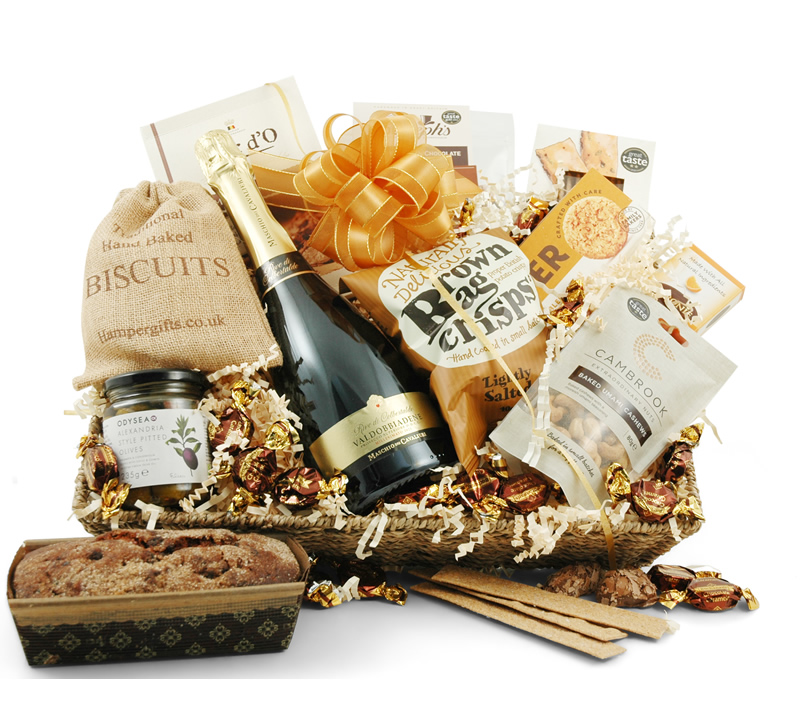 This deep wicker basket is brimming with sweet & savoury tastes to relish. Its centrepiece is a duo of medal winning wines; a velvety merlot from Argentina, and a peachy Italian chardonnay presented in a stunning milk-glass finished bottle.

Our Price £87.50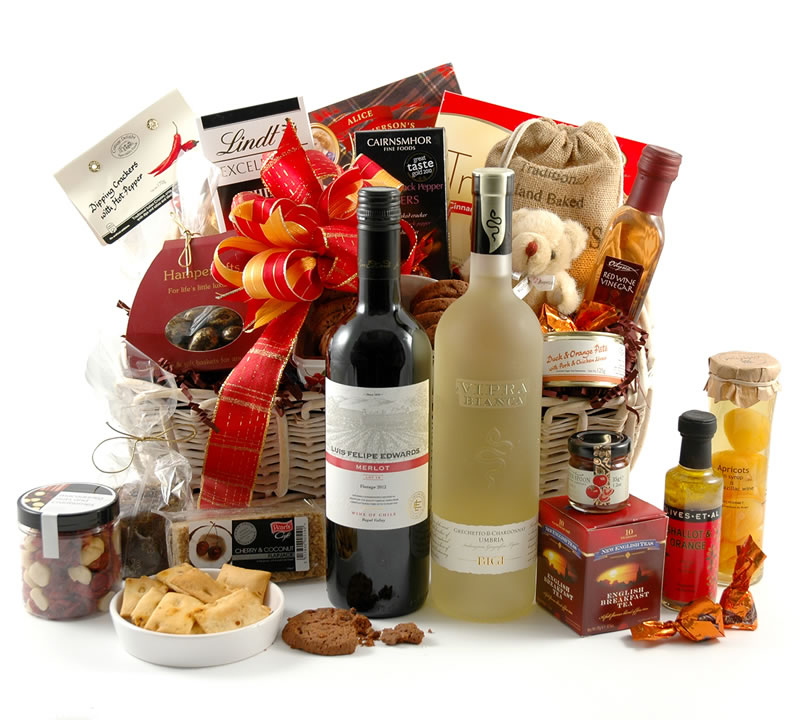 Pack up everything you need for a proper family picnic with this beautiful wicker picnic basket. The classy, timeless design looks great, but it's what's on the inside that really matters.

Our Price £135.00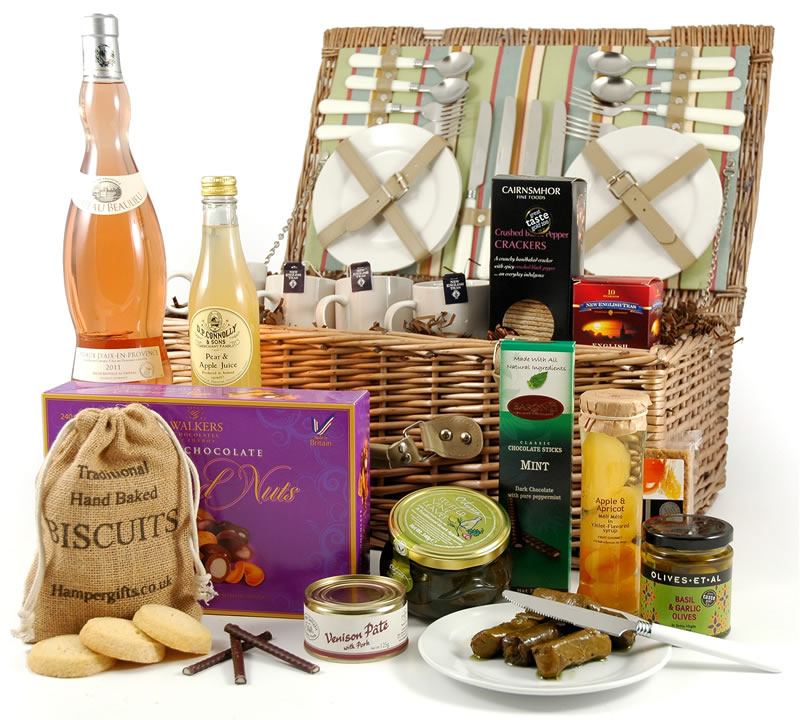 This huge rope-handled trunk is filled to bursting with 39 gourmet food & drink items. Featuring a stunning Champagne from Pol Roger, a special ruby reserve port and four bottles of connoisseur quality, award-winning fine wines to savour.
Our Price £400.00