---
Gorgeous Stocking Fillers At Sock Shop
Our Christmas Offers this week at Sock Shop include 3 for £9.99 on our great value gifts, stock up on stocking fillers with fantastic offers on these gorgeous gift bundles - from boxed up socks to bundled and bowed multipacks!
These adorable stocking fillers are 3 for £9.99!
Cutely packaged in a small cube with satin hanging ribbon, our SockShop Chunky Marl Slipper Socks Gift Box make a great little present, containing a pair of cosy, real wool blend ribbed knit socks to come home to after a long day.
Our Price £6.99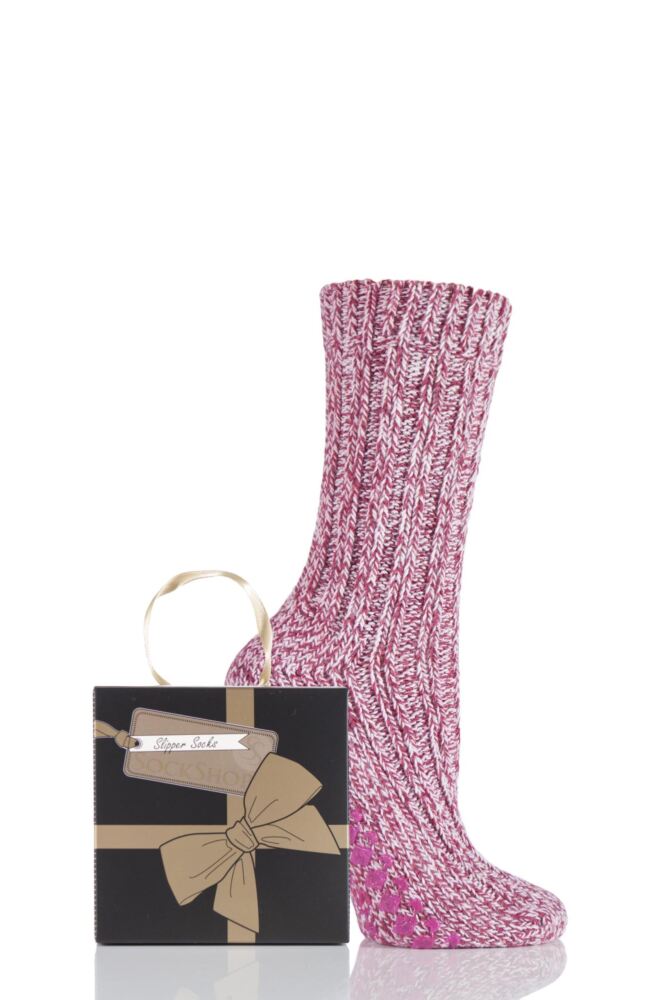 Pretty in a colour-contrasting set of three pairs, our SockShop Cotton Socks Bundle makes a sweet little gift for someone, presented ready-tied with a gift wrapped bow.
Our Price £5.99
Holidays are coming with our Coca-Cola Christmas Truck Socks
If Christmas is Coming then it must be Coke advert time! Show your love for the famous drink with these ladies Coca Cola Holidays Are Coming Iconic Truck Printed Socks two pairs of bright, colourful sublimated print ankle socks with a soft, silky feel.
Our Price £7.99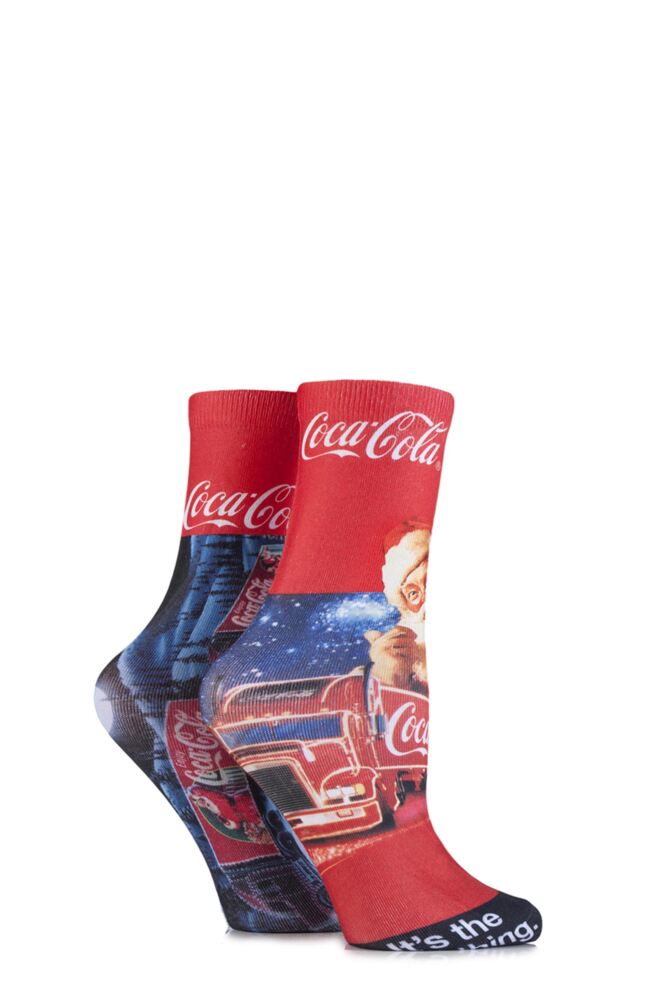 If one company can be said to have made itself synonymous with Christmas, then it's Coca-Cola. These two pairs of Coca Cola Holidays Are Coming Iconic Truck Printed Socks echo their world-famous Christmas adverts in colourful, soft, stretchy and sleek sublimated print socks.
Our Price £7.99
These three pairs of men's gift boxed Coca Cola Holidays are Coming Cotton Socks celebrate that, decorated with the 'holidays are coming' slogan , and one pair with the Santa we all know and love, actually created and made famous by Coca-Cola!
Our Price £7.99
Styled like some the brand's classic ads and with those memorable catchphrases, these men's Coca Cola Stars and Stripes True Socks are total Americana, in red, white and blue and covered with stars and stripes.
Our Price £7.99
In the classic Coke colours of red, white and black, and boldly emblazoned with the famed brand logo, these three pairs of men's themed Coca-Cola Striped Cotton Socks have plenty of the American-style impact that fans of the drink brand look out for.
Our Price £7.99
Celebrating one of the world's most famous soft drinks, these men's Coca Cola The Real Thing Printed Socks are fully covered by a pin sharp reproduction of a classic Coca-Cola black and white magazine advert from the brand's long history.
Our Price £4.99