---
Gorgeous Gin Hampers At Hampergifts

You can get the perfect gift for the gin lover in your life at HamperGifts with our range of Gin Hampers. We know that no gin lover is the same, so we have created a huge range of gifts that are sure to impress. You can also get 7% off all orders with code 'HAMP7' at checkout. Code expires 29th September 2019.
The perfect combination of sweet and spicy. Indulge their sweet tooth with the award-winning White Chocolate and Cranberry Fudge.
Our Price £34.99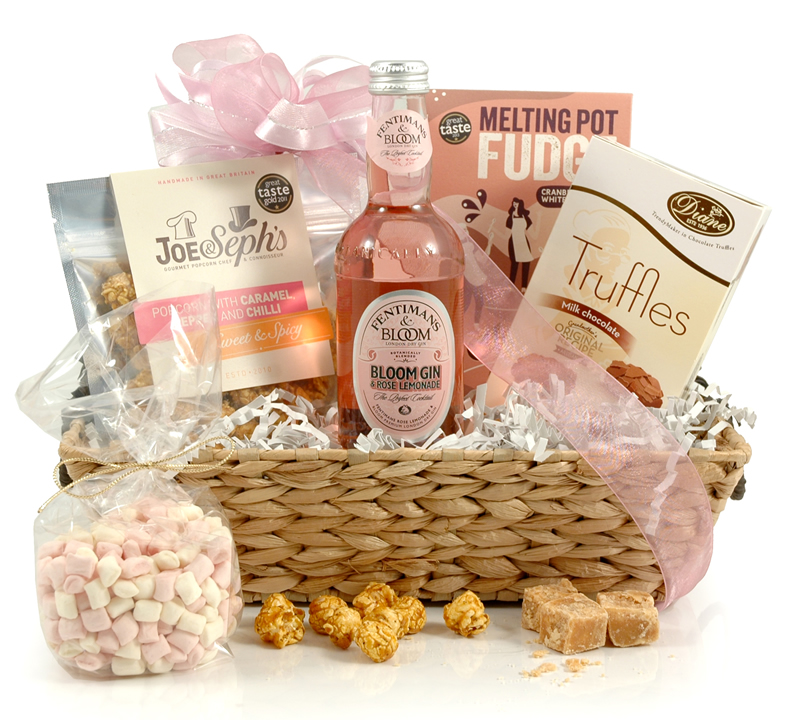 With an impressive selection of luxurious flavours coupled with a bottle of award winning Bareksten Botanical Gin, this gin hamper is bound to make a big impression on your gin connoisseur friend.
Our Price £110.00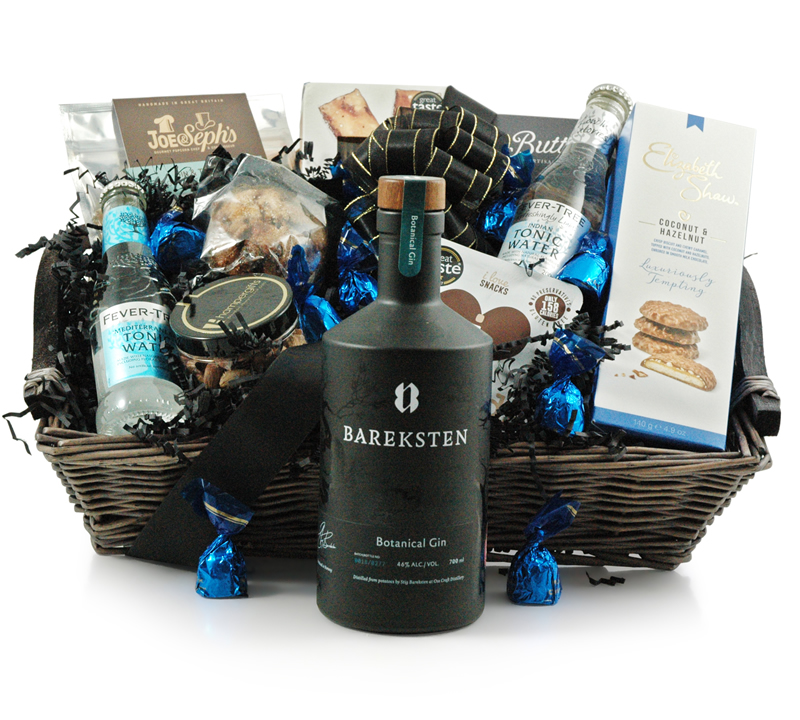 Hailing from the Black Forest in Germany, Monkey 47 is an award winning small batch production gin; and it's also the fastest selling gin in the UK at the moment, which is no mean feat!
Was £95.00 Now £85.00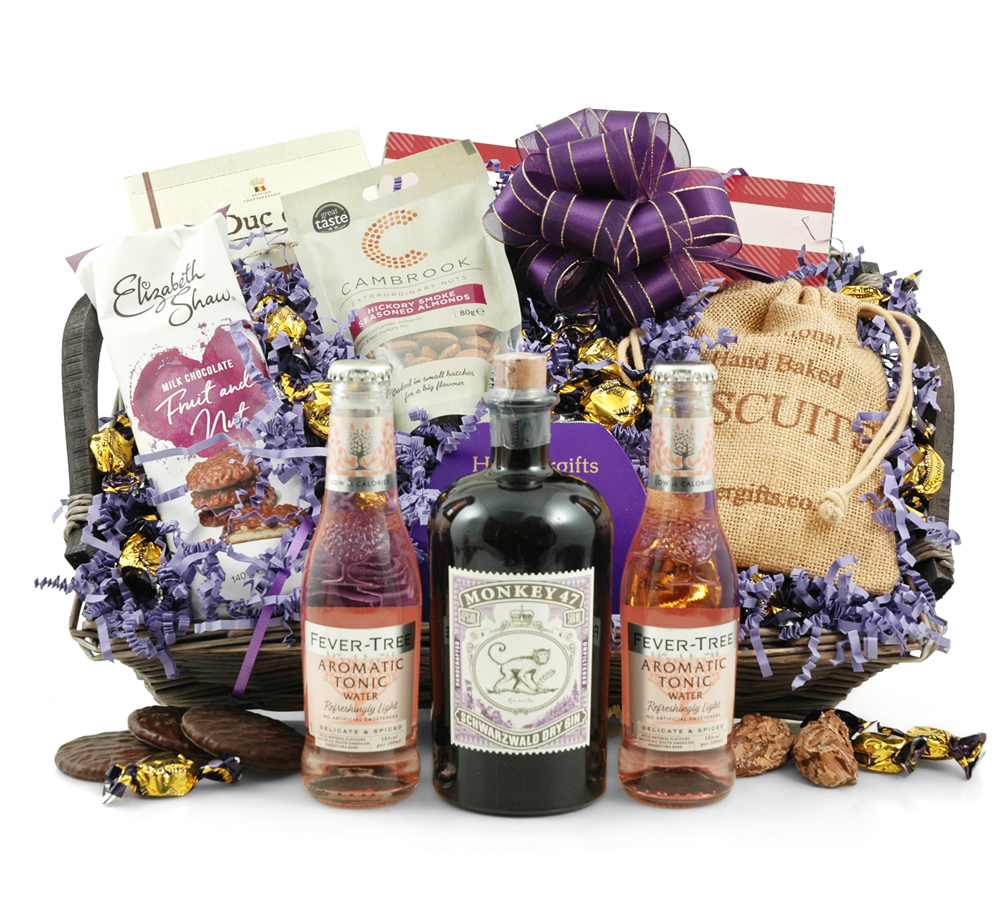 Our Love Gin Bowl celebrates the classic cocktail that's making a big comeback in recent years. Nestled at the heart of this gin hamper are two bottles of Fentiman's & Bloom award-winning Botanically Blended Gin & Tonic
Our Price £40.00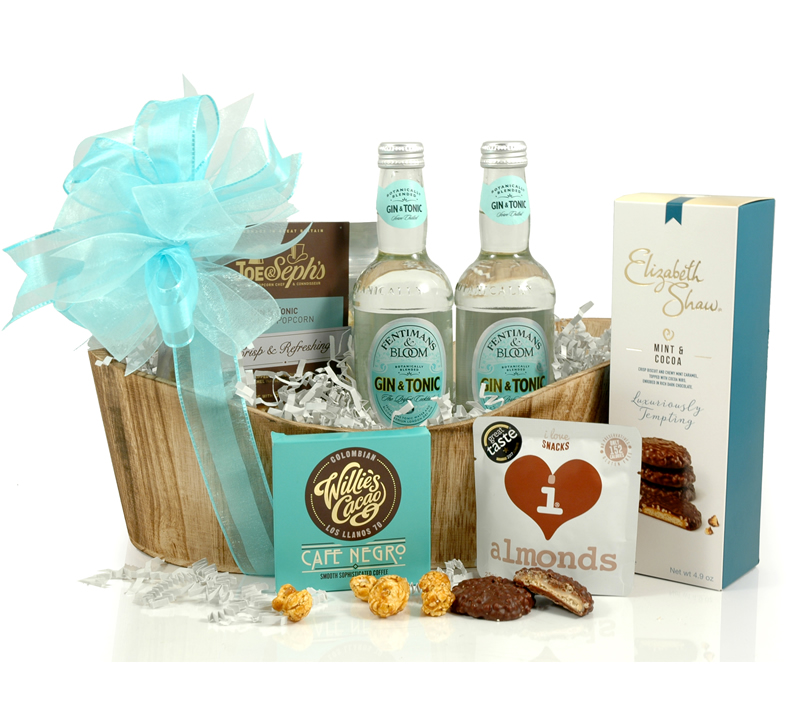 Celebrate a milestone occasion with this impressive gin hamper. The award-winning Tanqueray No. Ten gin will impress even the most seasoned gin aficionado.
Our Price £90.00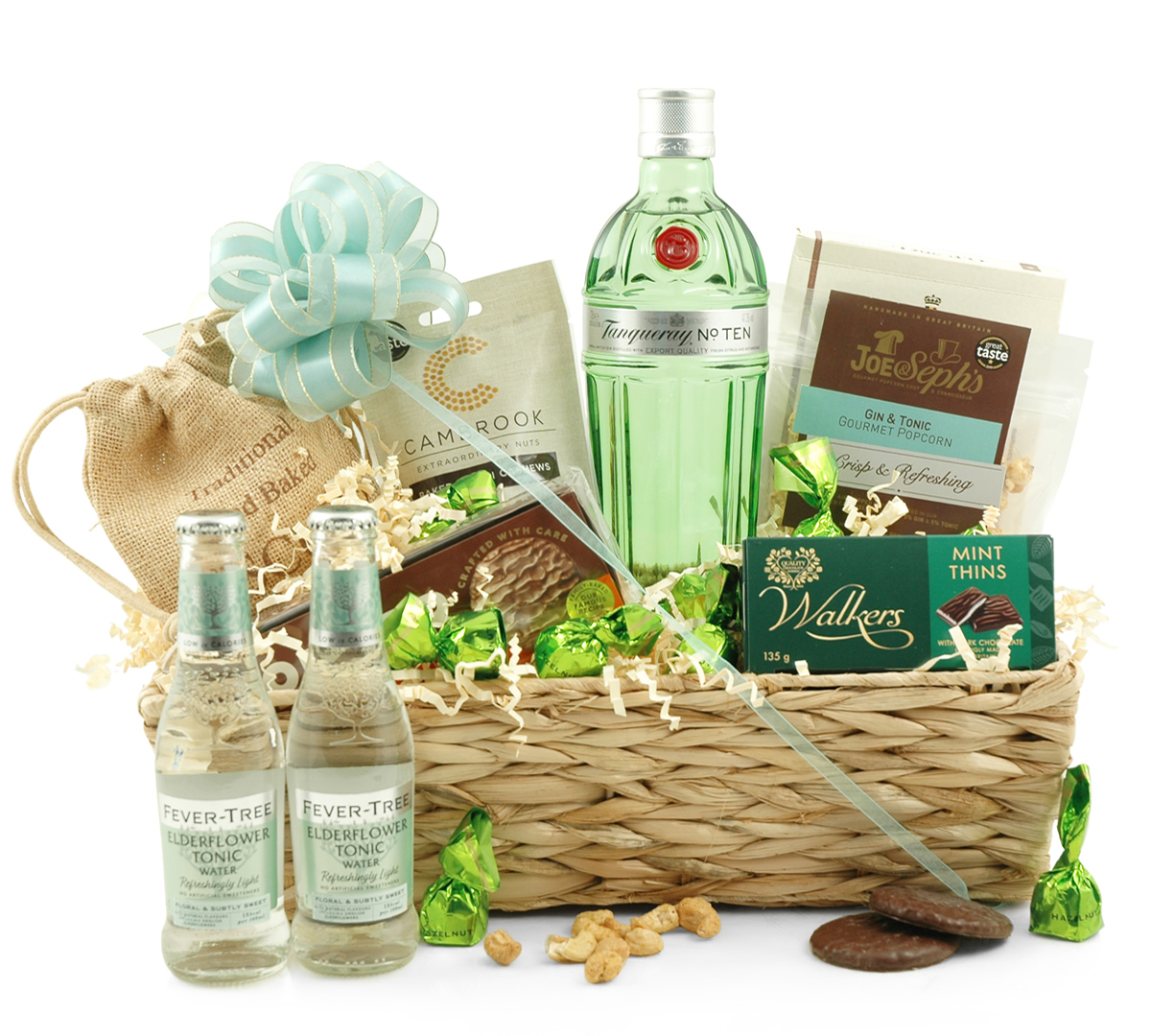 A true tonic for the taste buds, our Gin & Tonic Tray offers a marvellous medley of taste. The perfect gift for the one who loves traditional flavours, this gin hamper won't fail to impress.
Our Price £29.99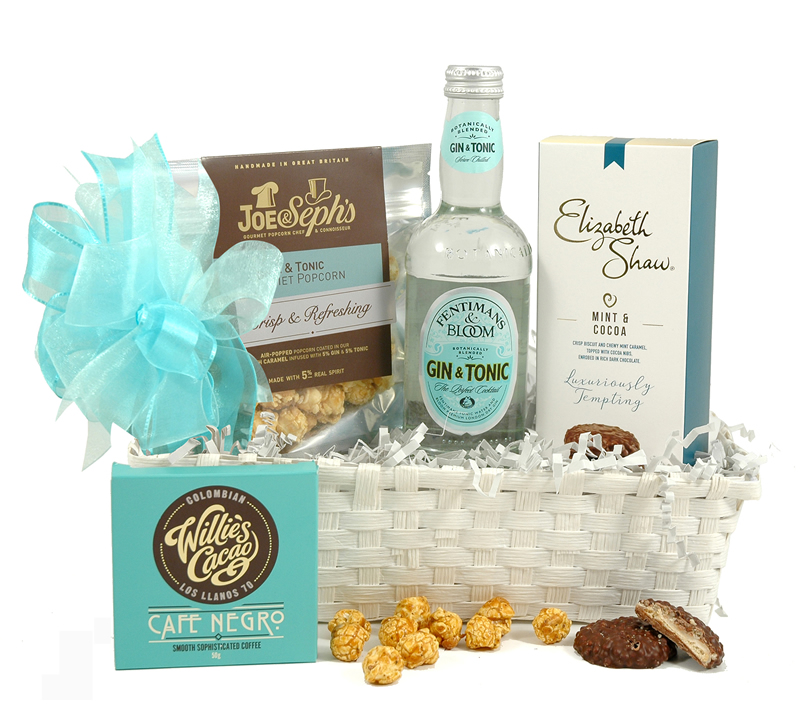 The award-winning Tarquin's Handcrafted Cornish Gin will impress even the most discerning of taste buds, its dryness mingling perfectly with the selection of tonic waters included.
Our Price £69.99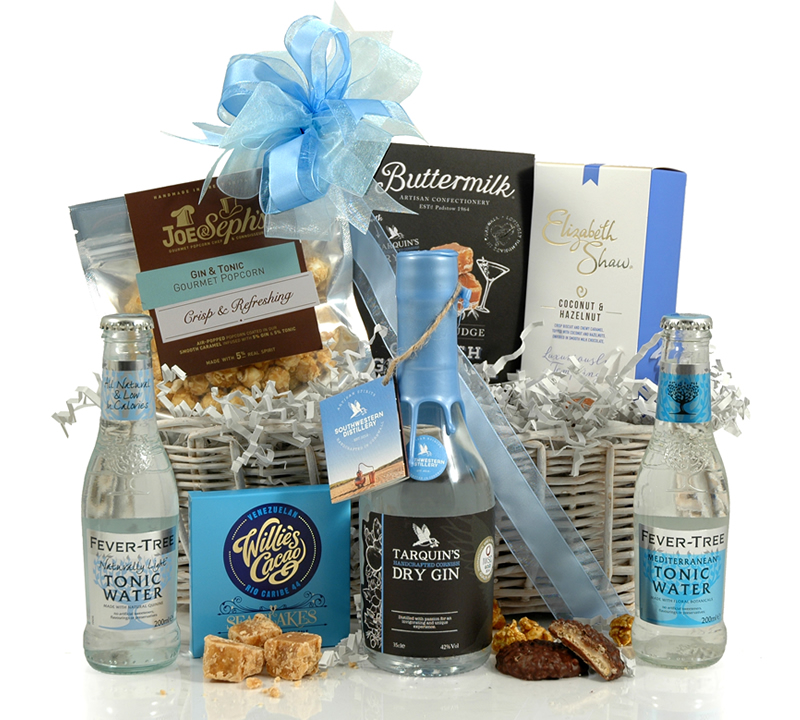 Gin Gold 999.9 is an ultra premium class of French gin, guaranteed to make an impression on any gin devotee. Its stunning presentation is a tribute to a gin made in early 20th century Alsace.
Our Price £120.00