---
Gorgeous Cheese Hampers at Hampergifts.co.uk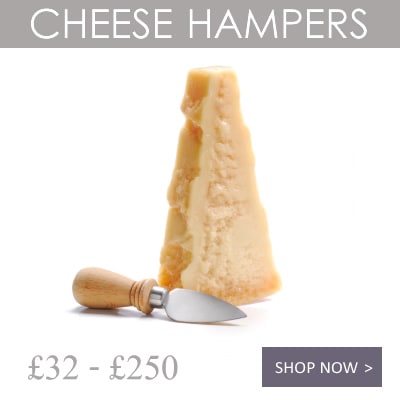 We all know someone who can't get enough of cheese, so why not surprise them with a cheese hamper! We have a wonderful selection of cheese hampers containing only the finest foods, hand selected by our team of hamper ninjas! From the mightily impressive Opulence filled with a whopping 39 gourmet food & drink items, to the hugely popular Wine & Cheese Feast, you are sure to find something for everyone. 
This huge rope-handled trunk is filled to bursting with 39 gourmet food & drink items. Featuring a stunning Champagne from Pol Roger, a special ruby reserve port and four bottles of connoisseur quality, award-winning fine wines to savour.
Our Price £400.00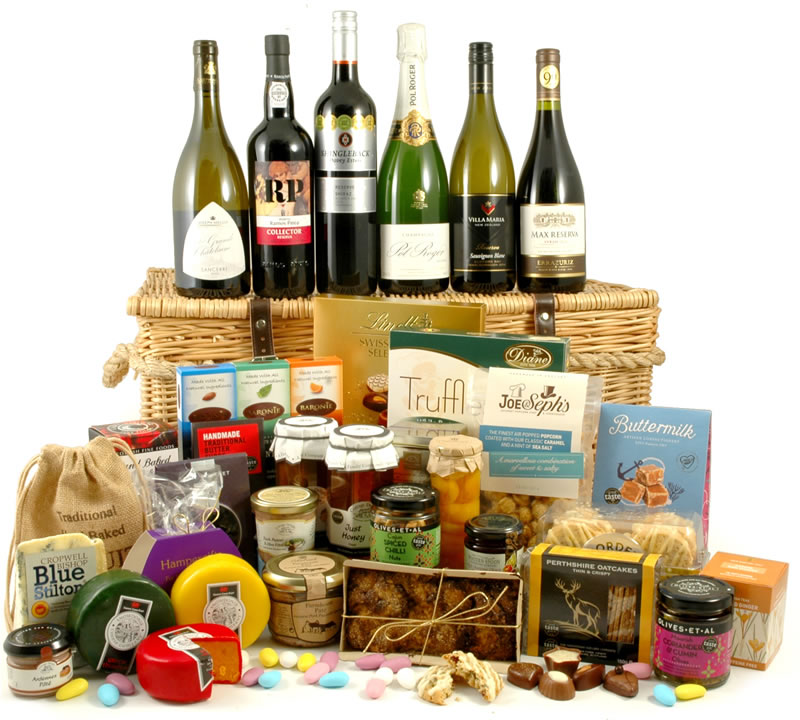 This sumptuous luxury wine & cheese hamper is perfectly suited for any occasion. A pair of classic award-winning cheeses are accompanied by an outstanding South African Merlot and a perfectly picked selection of other delights.
Our Price £66.99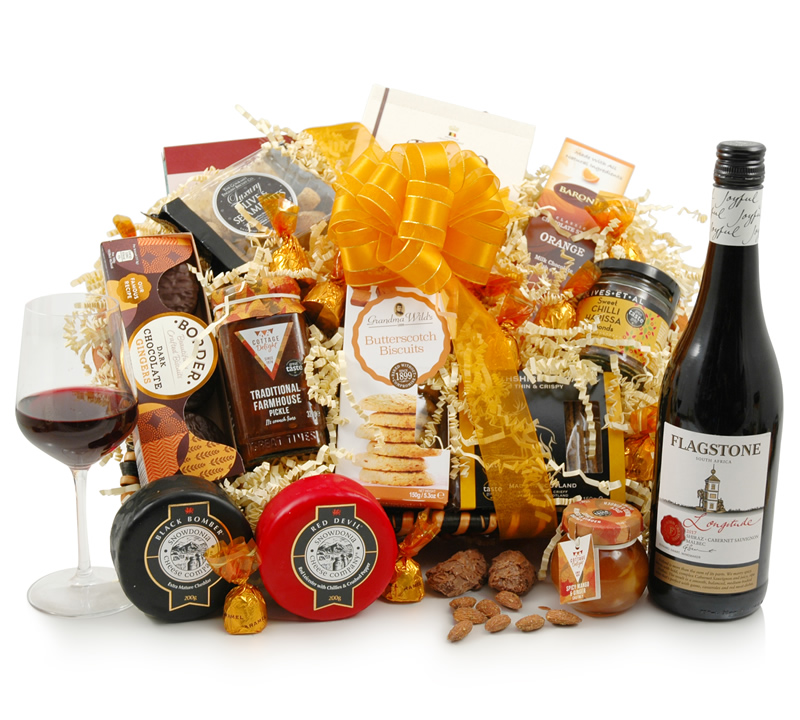 This charming gift contains six carefully chosen treats to entice any cheese & wine lover. The classic blue stilton and fruity Australian merlot are both award winners. And they'll go perfectly with the medal winning thin and crispy oatcakes and the spicy tomato chutney.
Our Price £34.50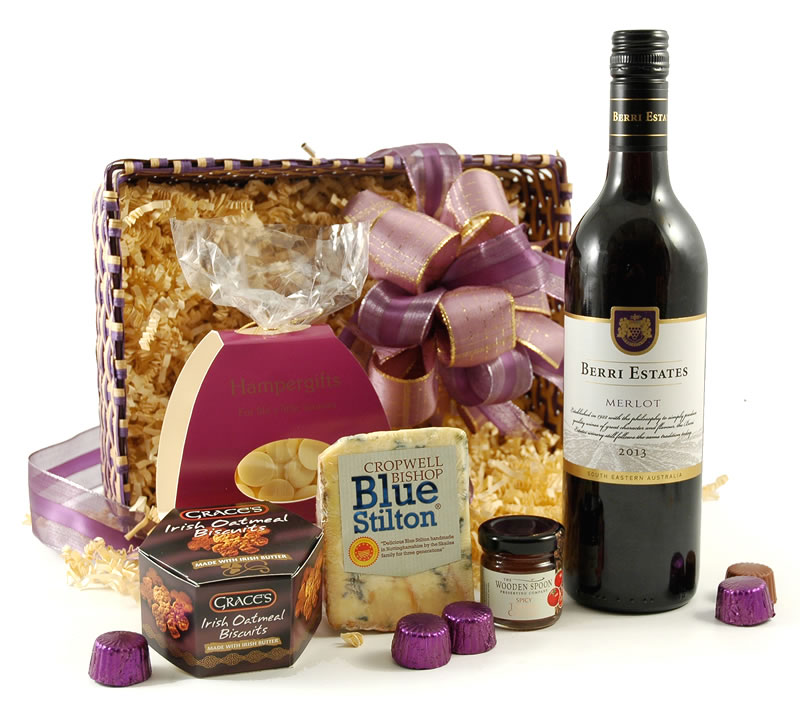 This gorgeous antique-wash chiller hamper is crammed with superb summer treats. The bright red straps secure two sets of cutlery, and a pair of ceramic plates. And you'll need them to dig into some classic goodies.
Our Price £80.00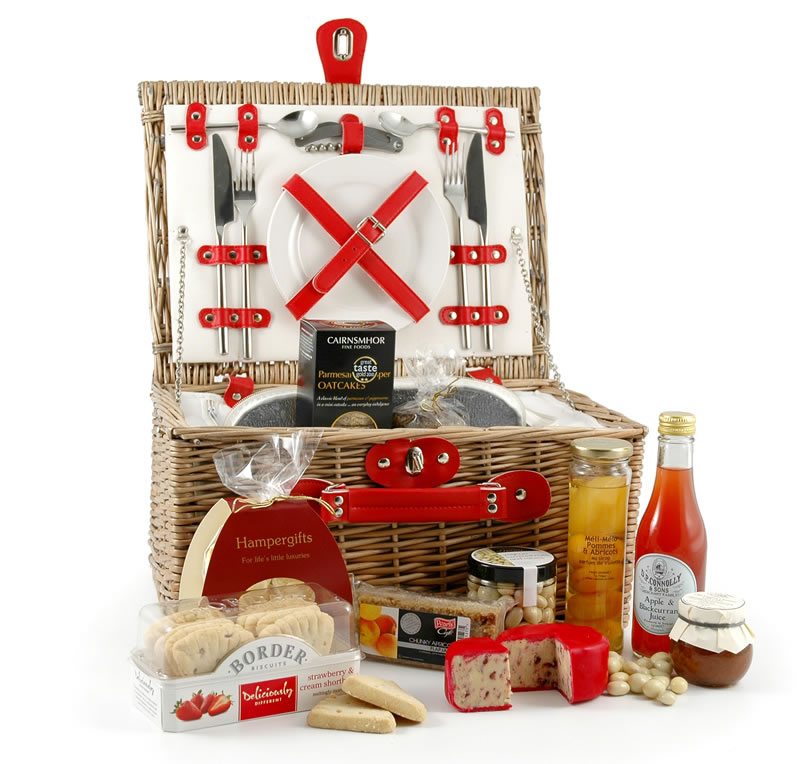 A charming hamper bursting with some medal winning delights. Cut a slice of the award-winning cheddar truckle and enjoy with the Ardennes pâté, crisp oatcakes and gold medal Cheese Makers Pickle.
Our Price £32.50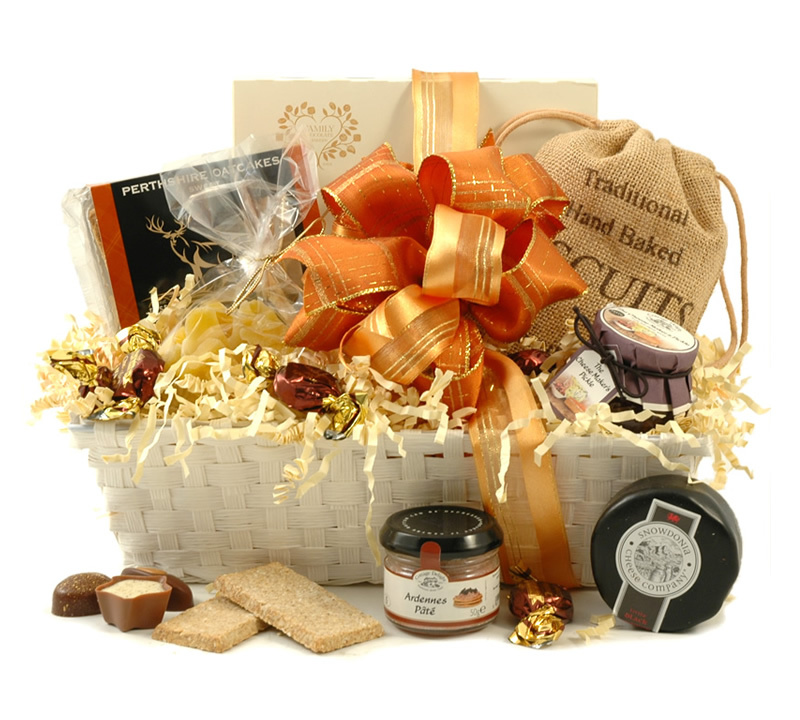 Simply a classic, this Port & Stilton hamper is a cut above the norm. The generously sized Blue Stilton wedge is from the famous Cropwell Bishop creamery. Possessing a velvety-soft texture, it's melt in the mouth delicious and will go perfectly with the Fine Ruby Port.
Our Price £49.99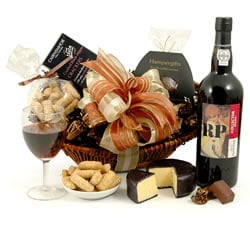 A timeless combination, this gift is a delight for any port or cheese enthusiast. The centrepiece is the beautiful medal winning Ramos Pinto Collector Reserva Ruby Port. An unfiltered ruby port, blended to have the character of a five year old, it's a rich, subtle wine which goes perfectly with cheese and chocolate.
Our Price £47.00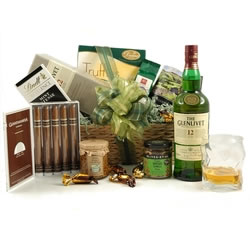 If you're looking for the best of the best, this opulent hamper contains only award-winning items. From highly rated chutney and spiced nuts to gold standard olives, this stunning, magnetically fastened green box makes big promises - and delivers on them!
Our Price £54.99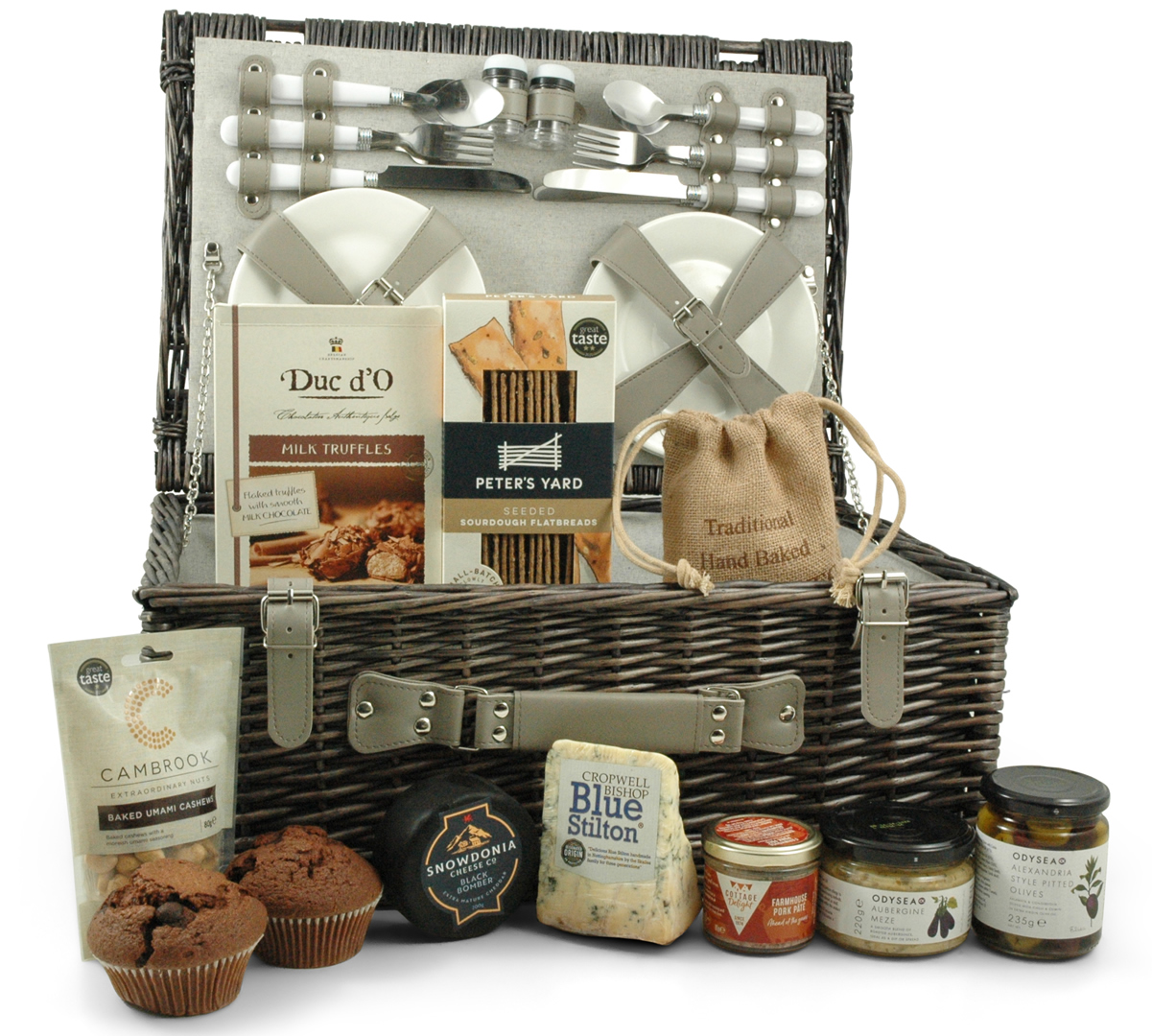 You'll barely be able to lift this superb basket, which is packed to the brim with an incredible selection of food and drink. The lucky recipient will hardly know where to begin! Perhaps with its' centrepiece - the award winning and well balanced Louis Dornier Champagne, perfect to be enjoyed with some of the included chocolates, fruit cake or nuts.
Our Price £175.00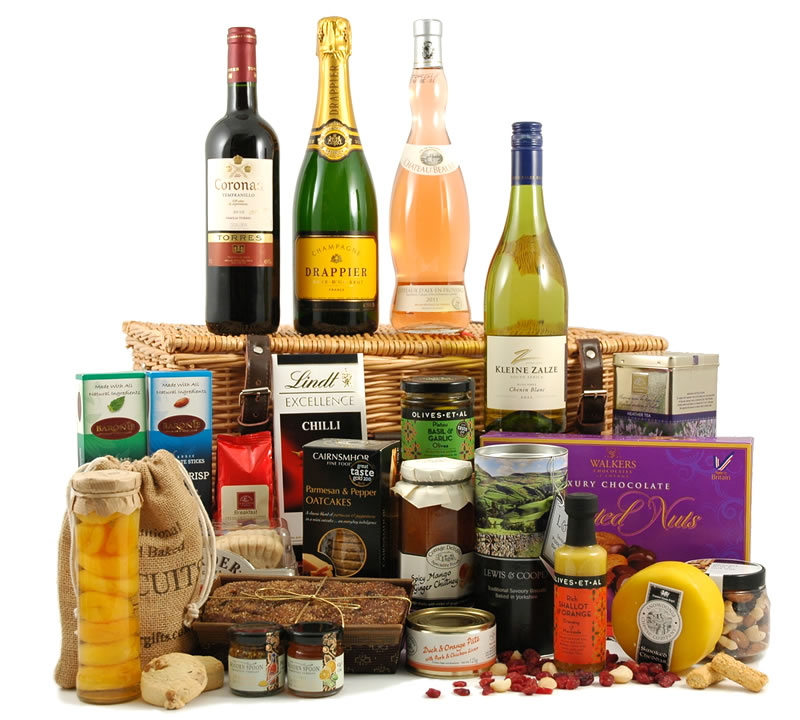 A huge collection of fine food and drink, beautifully presented in a timeless wicker hamper. To drink, this extravagant hamper features Taittinger Champagne, Ruby Reserve Port and trio fine Wines.
Our Price £250.00