Go Neon with Swimwear365
Say hello to the sunshine this season with neon colours and fluorescent hues at Swimwear365 and introduce a vibrant twist into your holiday wardrobe this summer with our fantastic neon trend swimwear.
As one of the biggest colour trends this season, we have a collection like no other at Swimwear365 with bright and vibrant colours ranging from bubbly pink to outstanding blue and in a fantastic choice of styles to cater to everyone's tastes.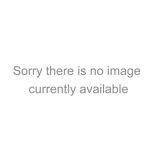 So visit Swimwear365 today and give your summer wardrobe just the right amount of pop to get your holiday started with a splash with our striking neon bikinis and tankinis. Plus, at Swimwear365, now receive 10% off all first orders!
New Affiliates
Not yet a part of the Swimwear365 affiliate program…you're missing out on our 10% commission rate! Plus, we've got some fantastic joining incentives for April!
Be sure to check out our profile on Affiliate Window
Alternatively, contact us direct at swimwear365.promotions@orangecanyon.co.uk
Tags: beachwear, bikini, holiday fashion, ladies swimwear, swimsuit, Swimwear, tankini, womenswear