GLTC - Temporary Product Feed To Include Exclusive Descriptions!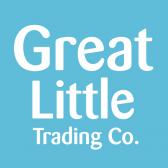 Hi Affiliates,
GLTC introduce a temporary product feed to include exclusive descriptions!
Some exciting news from GLTC HQ today... following your feedback regarding our product descriptions containing HTML coding, we have produced you a new temporary product feed. This product feed contains exclusive product descriptions written exclusively for our publishers which means they will rank better on Google and most importantly we have stripped out all HTML.
So now you can easily pull off a product feed from AWIN that contains the below data:
-Product Id
-Produce Name
- Price
-Long Description
-Short Description
-Deep Link
-Image URL
-Product Category
-Subcategory
It includes a few of our new Autumn / Winter lines such as the Emma Bedroom Furniture Range.
We would really encourage you to use these new descriptions and replace the current content on your site, not only to improve your own user experience and content but also help boost natural search rankings.
GLTC aren't done making improvements to our feed. We are currently working on a improving our XML feed to contain lots of rich data, however in the short term we have provided a temporary feed to make sure you have the best content possible available.
Also we are offering 15% off and free delivery on name tapes and labels
Best Wishes
GLTC