Glazed Donut - Real Tasting Donut Protein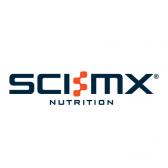 All new Glazed Donut Flavour has officially launched!
Available in two great sizes, sachets 45g and pouches 450g.
Taste real glazed donuts post workout or as a pick me up anytime during the day. (Sweet tooth lovers are gonna go crazy for this).
Affiliate banners already uploaded.
Shop here for tasty gains: https://www.sci-mx.co.uk/shop/ultra-whey-protein
Tags: cheats, donuts, fitness, gym, Protein, sci mx affiliate, sci-mx, SCIMX, supplements, treats, whey protein