Glasses Direct: New Voucher Code!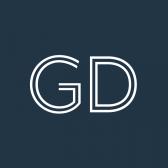 Good afternoon,
Hope you're enjoying the lovely weather today.
Glasses Direct have a fantastic new code which I've been passed today to offer out to all you lovely affiliates to promote.
This code will get customers FREE delivery on any 2-4-1 orders on their glasses or prescription sunglasses. Right now with this code – tinting is free – so you can turn your second pair of glasses into prescription sunglasses for no extra cost!
Code: FREESUNRX
Description: Free Delivery on any 2-4-1 glasses or prescription sunglasses right now at Glasses Direct – with lens tinting also added for free.
Starts: Immediate
Expires: Midnight, 2nd April 2012
If you require any additional details – please let me know.
Kind regards,
Glasses Direct Affiliate Team
Tags: free delivery, Glasses